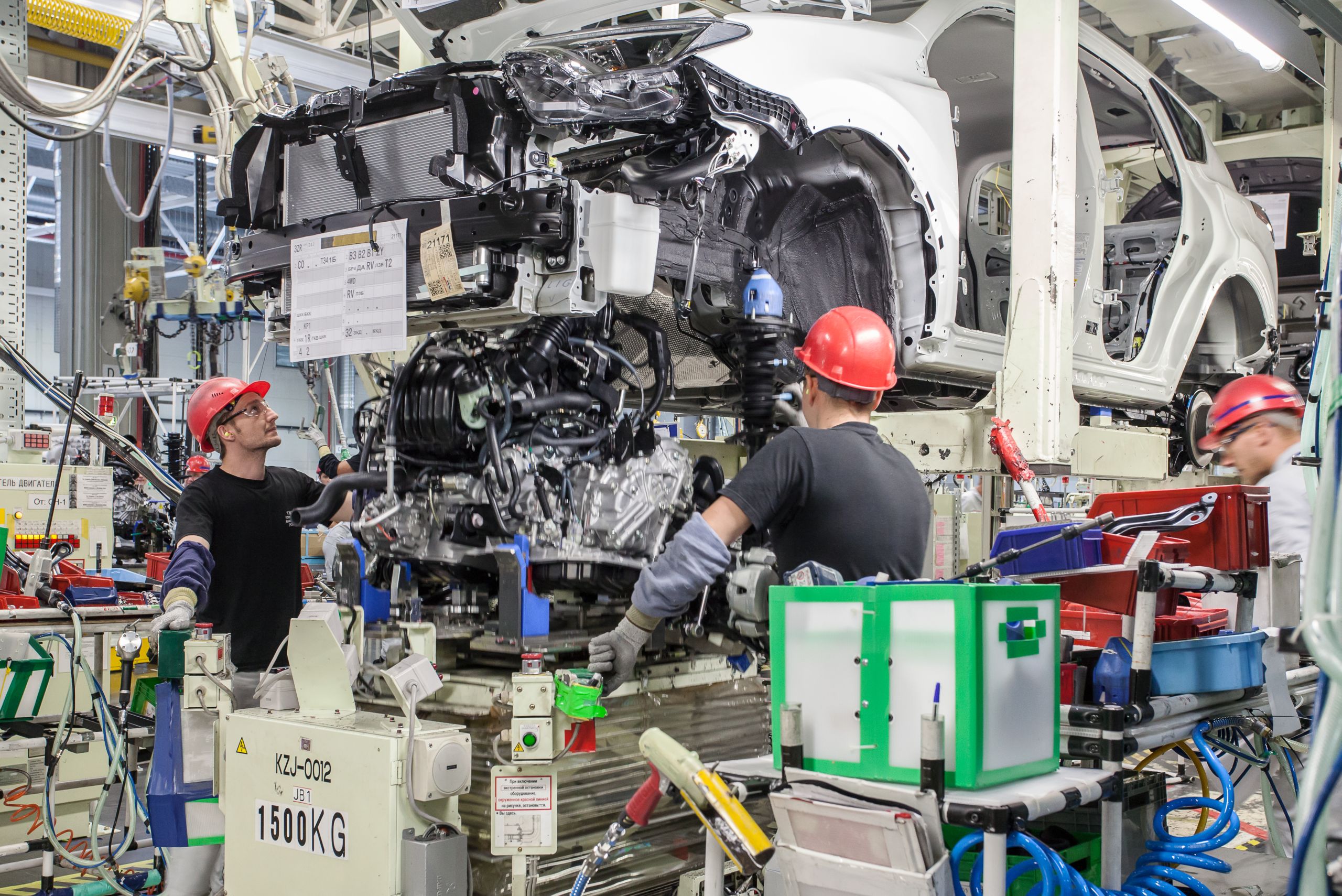 Russia's TASS news agency reports that Toyota may transfer its Russian auto plant in St. Petersburg to FSUE NAMI, described as a state research centre under the Russian government's Industry and Trade Ministry.
The report cited remarks by Deputy Prime Minister and Industry and Trade Minister Denis Manturov.
"The transfer of Toyota's Russian assets to NAMI is being worked out," he told reporters.
The Toyota plant in St. Petersburg, which had previously suspended operations, was being mothballed. However, Industry and Trade Ministry has previously said that, together with the St. Petersburg city administration, it is working on potential options for developing the production site.
The TASS report said that Toyota announced its decision to close its assembly plant in St. Petersburg in September last year, with employee lay-offs (there were an estimated 1,900) starting shortly afterwards.
The report also added that Toyota's St. Pete plant was designed to produce 100,000 cars a year. It was commissioned in late 2007 to produce the RAV4 and Camry under a special investment contract with Russia's Industry and Trade Ministry. It also said operations at the plant have been suspended since March 2022 due to supply chain gaps.
Toyota said in a statement in March of last year that it would 'stop production at its St-Petersburg plant from 4 March and has stopped imports of vehicles, until further notice, due to supply chain disruptions.'
It said that its Russia operations comprised 168 retail locations and the plant in St Petersburg manufacturing RAV4 and Camry models for the Russian market – with exports to Belarus, Kazakhstan and Armenia.
Prior to military conflict in Ukraine last year and subsequent Western sanctions, Russia was seen as a good long-term bet for automotive market growth and investment opportunities by Western companies. However, they have – in many cases – suspended operations in Russia or put in place exit strategies.