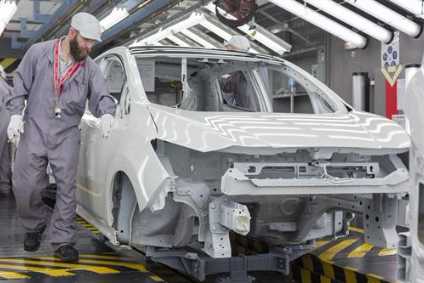 Although Nissan has publicly said the future of its export-orientated UK manufacturing plant would be threatened by any new post-Brexit tariffs, it has also reportedly drawn up a contingency plan that would see output at the Sunderland plant ramped up for an assault on the UK car market.
The Financial Times reported that the plan was drawn up late last year and would also see Nissan close a struggling Spanish van making plant at Barcelona and end manufacturing in France. The report cited two anonymous sources familiar with the plan and said that the aim would be to maximise the competitive edge derived from others facing tariffs on UK imports that make their cars more expensive. Nissan, the report said, could grow its UK market share from 4% to as high as 20%, with models such as the Micra (made in France) moved back to the Nissan Sunderland plant.
Nissan Europe told the newspaper that no such contingency plan exists and maintained that under WTO tariffs its business in the UK and in Europe is not sustainable. Further, it urged UK and EU negotiators to work towards an orderly Brexit that will encourage mutually beneficial trade.
The report notes that the Nissan Sunderland plant has the capacity to make 600,000 vehicles a year, but last year made fewer than 350,000 units – with around 80% exported, mostly to the EU.
Such a radical scenario that effectively abandons business in mainland Europe, could be considered – analysts suggest – by the company as it looks to recover from a rocky post-Ghosn period and boost profitability. It could also look to move away from its close alliance with Renault.
UK and EU negotiations for a permanent trading relationship are due to start in March, but trading arrangements between the UK and EU stay unchanged for the rest of this year under a 'transition period', even though the UK has formally left the trade bloc.
See also: Brexit – they think it's all over, it isn't quite – COMMENT