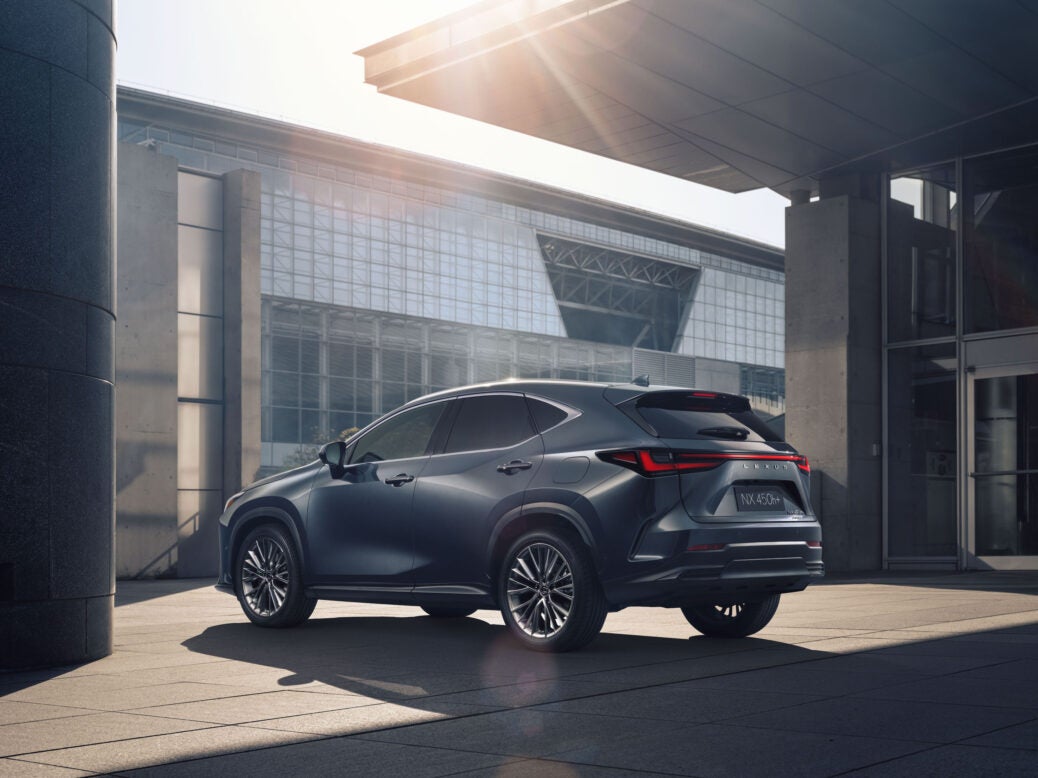 Seven years on from the arrival of the first NX, Lexus' second smallest SUV now moves to a new generation. The major changes include the addition of a PHEV powertrain and the novelty of production outside Japan. Hybrid and non-hybrid alternatives are also offered.
Length is up by 20 mm to 4,660 mm and width by the same amount. The wheelbase is stretched by 30 mm, becoming 2,690 mm and identical to that of the contemporary Toyota RAV4.
As for other dimensions and capacities, the PHEV has the same 55-litre fuel tank as other NX variants, while the boot's volume is identical and there is a 21-litre compartment below the load deck for the charging cables.
Sharing the GA-K platform and certain powertrains with the RAV4 means the same Canadian plant which already makes the Toyota can be used for the Lexus too. For now though, all build is at Miyata in Japan, Woodstock (Ontario) not being due to gain the just-announced model until 2022.
The powertrain line-up is as follows:
NX 250, 146 kW, 2.5 litre four-cylinder, AWD
NX 350, 205 kW, 2.4 litre four-cylinder turbo, AWD
NX 350h, 178 kW, 2.5 litre four-cylinder, single motor hybrid, FWD or AWD
NX 450h +, 225 kW, 2.5 litre four-cylinder, 2-motor PHEV, AWD, 18.1 kWh battery,  63 km maximum EV range
The overall silhouette isn't that different to the original, although NX 2 is slightly taller and the grille is even larger. At the back, the word LEXUS now appears instead of the L logo.
This is the first Lexus to feature 'e-latch' interior door handles. These have an electric release which is linked to the Blind Spot Monitor. Should a car or cyclist be detected, a buzzer and light will be activated and the door prevented from opening. There are also mechanical latches.
Toyota has not said when production will commence but it is expected to be soon. The USA and China will be the largest markets.
With the arrival of the new NX, Lexus' badging system now has four identifiers for the powertrain: h for hybrid (e.g. NX 350h), h+ for plug-in hybrid (NX 450h+), e for EV (UX 300e) and d for diesel (LX 450d). Non-hybrid gasoline/petrol vehicles have no additional character(s): i.e. NX 250.