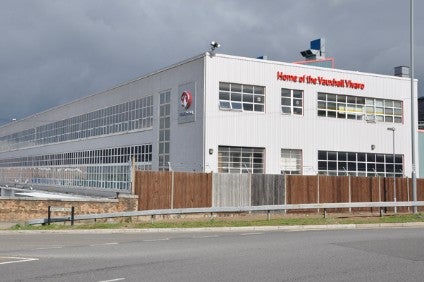 More UK manufacturers have outlined their summer manufacturing plans as OEMs adjust to coping with the global pandemic.
Vauxhall's Ellesmere Port plant resumed Astra production on 17 August, while the Luton site had its summer shut-down for two weeks.
The PSA-owned British-based manufacturer confirmed Luton will have a total of three weeks shutdown – two have already been taken while a further week is planned for October – which corresponds to the normal timetable.
"At Luton where we make our vans, it is a three-shift plant and it is running flat out," a Vauxhall spokesman told just-auto. "Ellesmere Port is one shift.
"We have volunteers from Ellesmere Port in Luton – 200 people."
Last month, PSA noted its priority has been to protect the health of its employees and ensure the sustainability of the company. Manufacturing activity at the Luton site started on 18th May with one shift, after the deployment of a protocol of reinforced health measures.
The success of the Vauxhall and Opel Vivaro, Peugeot Expert and Citroën Dispatch produced there required a second shift to commence from 1 June and a third shift from 12 July, to increase output at the site.
The volunteers from Ellesmere Port will work on a temporary basis, with Vauxhall covering transportation and expenses for all staff involved.
Bentley said it had returned to manufacturing in the UK on 10 August after the traditional seasonal break. "We are back to normal now," a Bentley spokesman told just-auto.
"We were on a summer shut-down [and] went back to work on the tenth [August].
"We were shut down for seven weeks for COVID and we have [had] a summer shut-down as normal for two additional weeks. It is the normal timetable.
Toyota said it restarted UK production on 17 August.
Jaguar Land Rover confirmed to just-auto all its production plants are now operational, following the temporary closure due to the pandemic.
Solihull and the Engine Manufacturing Centre re-started on 18 May, Halewood on 8 June and Castle Bromwich on 10 August.
The automaker added its summer shut-down period was not affected, with plants starting closure on 24 July and returning on 10 August.