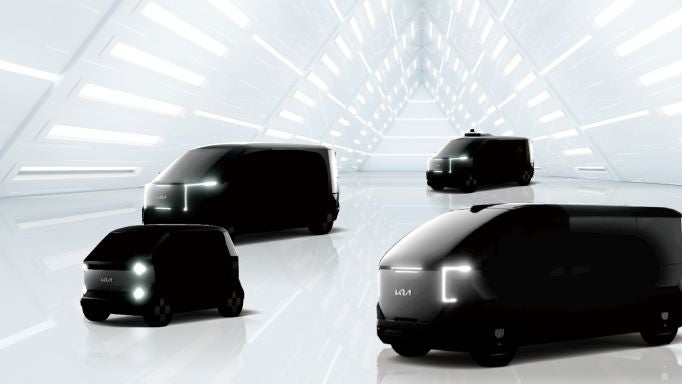 Kia Corporation said it would build a smart factory dedicated to producing electric purpose built vehicles (PBVs).
The automaker is diversifying to make unmanned, electric micro-sized PBVs, general logistics, fresh food, multi-seat shuttles and large PBVs which can be used as mobile offices or shops.
The factory will be located within the existing Hwaseong factory site in South Korea. The company plans to start construction in the first half of 2023 and aims to begin commercial production in the second half of 2025.
The plant will initially be able to build 100,000 PBVs a year with capacity to increase production to 150,000 in line with market growth.
The factory will build a mid-sized PBV, Kia's first such model, based on the eS skateboard platform, developed for PBVs. The new platform can flexibly accommodate various models and sizes according to demand.
"This dedicated facility is one of the major pillars of our Plan S strategy as we seek to claim the top position in the global PBV market," said Ho Sung Song, president and CEO of Kia Corporation. "We will initially explore new markets with derivative PBV models, then gradually expand our presence in global markets with dedicated models featuring autonomous driving technology."
Kia is one of the first global organisations to make headway into the PBV market and the brand aims to become a segment leader by 2030.
The factory will have automation processes combined with technology which reduces carbon emissions during production processes. The site also has clean painting and energy-saving equipment to minimise environment impact.
The PBVs will have OTA (Over the Air) functionality which can wirelessly update the vehicle software.