Indonesian rebound continues in September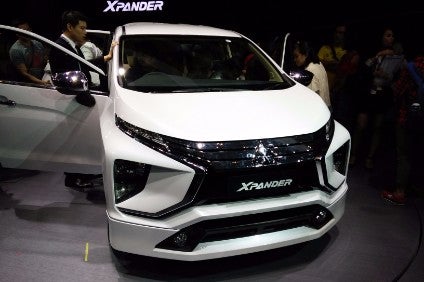 Indonesia's new vehicle market continued to rebound strongly in September 2021, by 73% to 84,113 units after plunging by 48% to 48,554 units in the same month of last year, according to member wholesale data compiled by industry association Gaikindo.
Late in August, the government began to ease the strict social and business restrictions it imposed at the beginning of July to slow the spread of the coronavirus pandemic.
The vehicle market last month was also supported by record low interest rates and the suspension of the luxury tax on vehicles with engines smaller than 1500cc, which account for over 60% of total vehicle sales, until the end of the year.
Smaller tax discounts were also available for a broader range of locally produced light passenger vehicles, including four wheel drive models and vehicles with engines up to 2.5-litres.
Total vehicle sales in the first nine months of 2021 rebounded by 69% to 627,537 units, after falling by 51% to 372,046 units in the same period of last year, with passenger vehicle sales surging by over 68% to 468,532 units while commercial vehicle sales were up by over 69% at 159,005 units.

Toyota reported a sales increase of almost 88% to 207,881 units year to date with new models such as the Raize small crossover vehicle and the new Rush compact SUV helping to drive volume higher. Daihatsu sales were 68% higher at 116,048 units, lifted by the Rocky small crossover vehicle.
Mitsubishi outperformed with sales almost doubling to 77,531 units (+99%), helped by the launch of the Xpander Cross towards the end of last year. Honda sales increased by 37% to 68,301 units, followed by Suzuki with 65,885 units (+47%).
In September Honda launched the second generation BR-V, a 1.5-litre seven seater compact MPV designed specifically for Indonesia. The automaker hopes the vehicle's new SUV-like appearance will help it compete more effectively with the Mitsubishi Xpander.