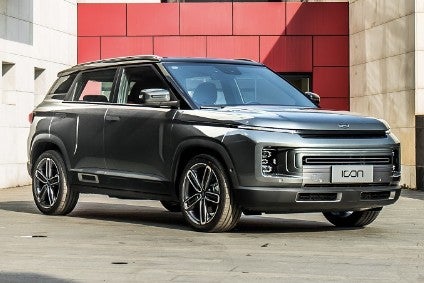 All Zhejiang Geely Holding Group manufacturing facilities in China are now up and running, a spokesman told just-auto.com.
"All Geely plants began to come back online on 25 February, the last plant came online on 1 March," said Ash Sutcliffe, Geely's head of external PR. "Our Luqiao factory (that also produces Lynk & Co 01, Volvo XC40 etc) yesterday began production of the Polestar 2," he added.
With buyers returning to the market, Geely may be primed for further sales gains thanks to a combination of canny marketing and the launch of several new models. Heavily publicised campaigns, including one for an in-car filtration system claimed to be capable of purifying air of bacteria and some viruses in the just-launched Icon SUV, are said to be greatly helping Geely.
In February, Geely toppled Volkswagen to become China's best selling brand. When reporting monthly sales earlier in March, the company stated a Group full year sales volume target of 1,410,000 units for 2020. During the first two months of 2020, for China this was 128,159 units, a year-on-year drop of 44 per cent.
With the exception of Volkswagen, neither General Motors nor other leading OEMs in the local market as well as Ford China has yet replied to requests from just-auto.com for news of which if any of their plants is now back online.