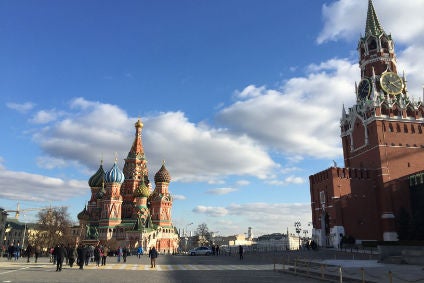 Renault Russia's Moscow factory is to scale back production for one week as the market continues to face huge challenges related to plunging consumer confidence.
Despite that dent in optimism, Russia has witnessed somewhat of an arrest in calamitously falling sales, with numbers down by 10% in March, a figure the Association of European Businesses (AEB) Automobile Manufacturers Committee chairman, Joerg Schreiber described as "bottoming out."
Last year saw sales collapse by 36% to 1.6m units, a far cry from what some estimated as Russia having the potential to be a 3m and even 4m market, with Renault deciding to prune its production in response to weak demand, although it insists this will be a "collective holiday."
"It is not at all a closure," insisted a Renault spokeswoman to just-auto from Paris. "There is a collective holiday from 9 May to 16 May and industrial flexibility. These holidays will allow us to keep the factory open and keep our flexibility to commercial demand.
"For us, the industrial plan for manufacturing with respect to all world markets is to keep flexibility, because, in markets where demand is so strong, for example in Europe, currently we are working nights…and weekends.
"Where the market is in strong fall, like Russia, we have collective holiday to avoid over-production. It is not a question of inventory. There will be still be people working [in the factory] It is the assembly line operators who are on holiday.
Renault produces Duster, Fluence, Mégane and Logan models at its Moscow plant and is currently the number three automotive OEM in Russia behind Hyundai and Kia.
Despite seeing a fall of 13% in the first half of this year, Renault did at least fare better than the 17% dip seen in the rest of the market.
"It is a market of strong potential for us in Russia," added the Renault spokeswoman, noting the former Avtoframos had now changed its name to Renault Russia.
Despite the undoubted crisis plaguing the industry, the falling ruble is potentially providing a genuine competitive advantage for localised suppliers and automakers, while specific Kremlin support is starting to reap dividends.
"This year we plan to increase the support of State funding [to US$763m], first renewing the car fleet, then leasing programmes and special automotive lending for trucks and supporting interest rate subsidies to buy electric transportation for cities, as well as [renewing] the ambulance fleet," said Russian Deputy Industry Minister, Alexander Morozov.
Relief may also be at hand from steadily increasing oil prices, for so long the bedrock of Russian economics, which are edging ever-nearer to the US$50 per barrel level, a mark estimated by IHS Global European LVS Forecasts manager CEE, Tatiana Hristova as "critical."