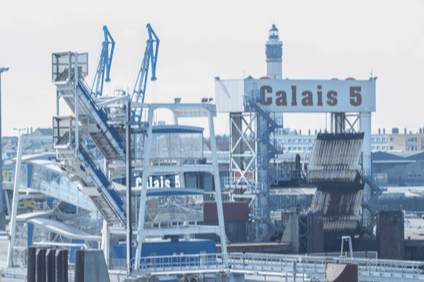 Calais' regional president has asked the UK Road Haulage Association (RHA) to put forward a plan to end the deteriorating security situation at the port, as reports emerge of nightly attempts by migrants attempting to break into lorries.
Up to 10,000 refugees, many of them without shelter, are massed at the so-called jungle camp near the port, desperate to stow away on trucks bound for Britain, either using English Channel ferries or Le Shuttle services.
Regional president, Xavier Bertrand asked RHA chief executive, Richard Burnett to work with French hauliers on a plan of action, to be completed within ten days.
"This was a really positive meeting and we are moving in the right direction," said Burnett. "We were again given an assurance the migrant camp will be dismantled by the end of the year.
"We need to finalise the details in terms of an action plan to take back to the French government. We are determined to ensure the Calais crossing is safe for hauliers to use and truckers are protected from the daily threats of violence and intimidation they currently face."
There have been growing numbers of violent incidents directed at lorry drivers and other motorists heading for the UK.
Last week, the British government announced it was funding a 4m high wall running for a kilometre in an attempt to improve security, but the move was attacked by the RHA, which reiterated its call for Paris to deploy a military solution to the rapidly escalating problem.
"The French army needs to come in," an RHA spokesman told just-auto. "They brought in more gendarmes – they can only deal with situation to a certain extent. The French army has the facilities to deal with a big number of people [who] need to be dispersed.
"Building a wall is effectively a waste of money. It could be better spent helping the French subsidise their military or reinforce the police operation."
French Interior Minister, Bernard Cazeneuve has travelled to Calais and met his British counterpart, UK Home Secretary, Amber Rudd in Paris to discuss the situation, with reports emerging the camp could be dismantled by the end of the year, although what happens to the migrants is unclear.
"I am more hopeful than ever a way can now be found to restore law and order to the Calais area and it's an honour to be asked to play a part in that," added Burnett.
"There is a lot of hard work to do to make this work, but as an association it's vital we ensure the safety of our members at this critical time."
Britain plans to build and pay for the 1km wall on the Rocade Port of Calais approach road following major damage to the existing fence, which the UK Freight Transport Association says is costing GBP80,000 (US$106,000) per week to repair.