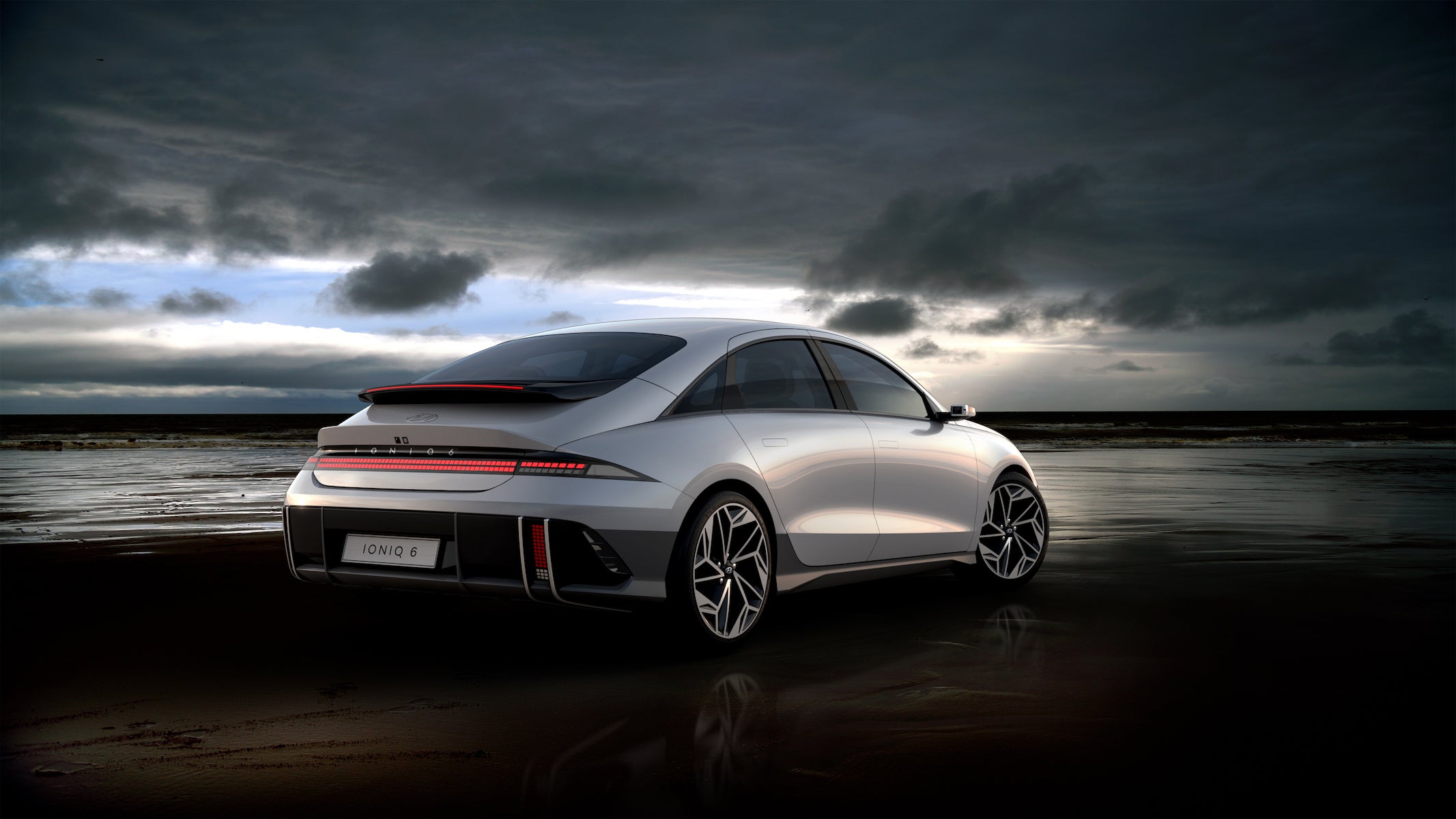 With the 2020 event having been cancelled, it's been four years since the biennial Busan motor show was previously staged. The 2022 edition's press preview took place on 14 July.
These are the world premieres:
Hyundai
Korea's largest OEM had previously stated that its electric vehicles sub-brand would use even numbers for cars and odds for SUVs and crossovers such as the 5 and next year's 7.
So it is that the Ioniq 6 (project code: CE) is a 4,855 mm long electric 'streamliner' sedan. The looks of the highly aerodynamic car are heavily influenced by the Prophecy concept. Hyundai claims a WLTP maximum range of 610 km, the battery has a capacity of 77.4 kWh, there will be RWD and AWD versions and the most powerful motor option produces 239 kW and 605 Nm.
Kia
In production since June 2019, it's mid-life facelift time for the Seltos. This only applies to the 4,315 mm long variants manufactured in South Korea and India: an equivalent update for China's extended length version, the 4,345 mm long KX3, will follow.
SsangYong
Lots of new products are planned for SsangYong, the brand continuing to more or less trade as normal despite having been operating under bankruptcy court receivership. The latest to emerge is the Torres (development code: J100), which became available in South Korea at the end of June.
Images and a few details were revealed in May, with this 4×4 positioned above the Korando and below the Rexton.