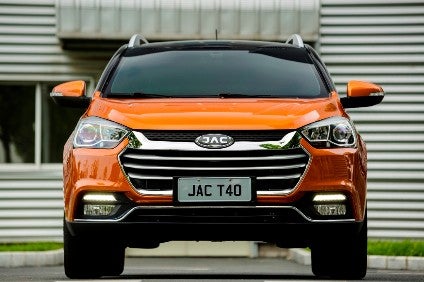 JAC Motors Brasil and SHC Group president Sergio Habib have agreed a deal with Goias state governor Marconi Perillo to set up an assembly plant in a factory once used to build Suzuki models.
The two companies will spend BRL200m/US$62m on the factory which will create 820 direct and indirect jobs. Annual capacity will be 35,000 units.
The factory in Itumbiara, previously used by HPE Group to build the Suzuki Jimny, will be retooled to assemble two JAC models.
Suzuki production in Brazil moved in May 2015 to the Mitsubishi assembly plant in Catalao, also in Goias state.
"We never scrapped our plans for Brazil. Only a fraction of our planned total investment has been used for product development and our talks with the ministry of development, industry and foreign trade have been ongoing," said SHC's Habib.
The Brazilian government imposed heavy sanctions on SHC for failing to meet obligations under the just-ended (on 31 December) Inovar-Auto vehicle industry development programme.
SHC said the severe market downfall in the last three years had made its plan to build a new assembly plant in Camacari, Bahia state (alongside the Ford plant there) unviable and the project had not proceeded.
Back in 2012 Habid buried a brand new JAC J3 car in a time capsule on the proposed factory site in Camacari but the property subsequently was returned to state government ownership.
The entrepreneur has now detailed a new timeline. Production at the former Suzuki facility is now expected to start late in 2019 building two SUVs: the T40 and a new model, probably the T50.