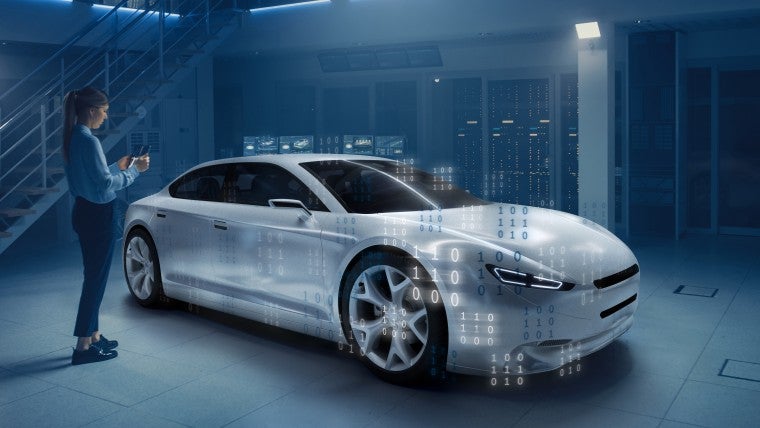 Supplier giant Bosch says its 'Mobility Solutions' business sector, which is the largest and generates the highest sales for the group, recorded significant growth, even though the business environment in the fourth quarter put a brake on developments.
Sales in 2021 rose 7.5 percent to 45.4 billion euros despite the global chip shortage, which had a particularly major impact on the automotive industry. Adjusted for exchange-rate effects, this is an increase of 7.9 percent, the company said.
In a statement on 2021 results, Bosch also said it intends to achieve growth and expand its position in software development for vehicles. The Mobility Solutions business sector already equips vehicles worldwide with more than 200 million control units running its proprietary software each year.
The company expects the market for automotive software to reach a volume of some 200 billion euros by 2030. "Bosch will see double-digit growth in this market," said Dr. Markus Heyn, the new chairman of the Mobility Solutions business sector and member of the board of management of Robert Bosch GmbH. "Here we will benefit in no small part from the evolution of the car into an internet node."
According to Heyn, Bosch has already set the strategic course for this. The company's portfolio of application-independent vehicle software will be brought together in its ETAS subsidiary in mid-2022. ETAS will offer basic vehicle software, middleware, cloud services, and development tools for universal application. In addition, Bosch's new Cross-Domain Computing Solutions division will create application-specific vehicle software with special hardware for functions such as driver assistance and automated driving. In this field, Bosch entered into a wide-ranging alliance with Cariad, Volkswagen's software subsidiary, at the end of January 2022.
"Our goal is to accelerate the process of making partially and highly automated driving in everyday vehicles a reality," Heyn said. "We want to set standards for the market that will benefit other automakers."