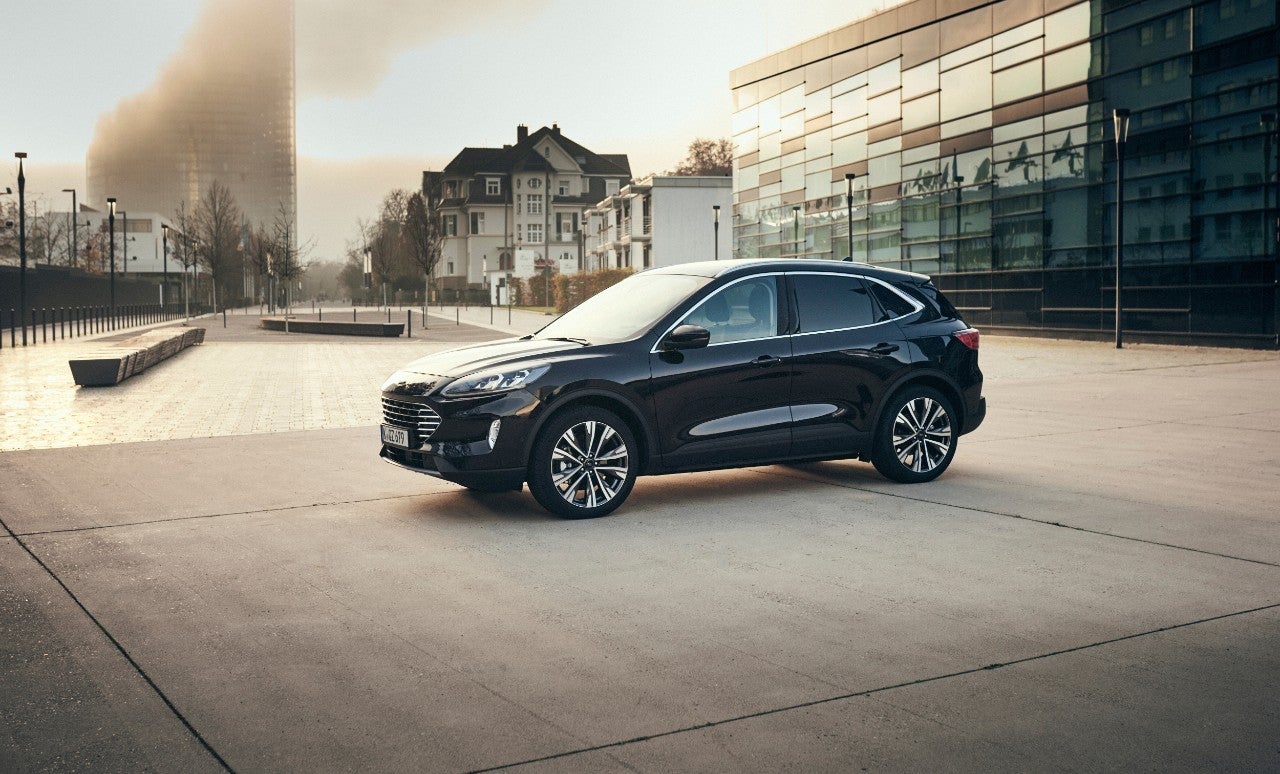 Some cars take a while to catch on. Take the Kuga, the best selling plug-in hybrid in the European region. The basic vehicle has been around since 2019 but for a variety of reasons, sales took off in 2021.
When Europe isn't (or is) Europe
It's always important to define regions, with data crunchers such as Acea or Jato Dynamics sometimes having different boundaries. The latter for example uses the USA's EPA vehicle class names but not that Agency's system (which, oddly, goes on interior volume, not exterior size). Those names can throw up all manner of oddities, not to mention does any car buyer use the terms 'sub-compact', 'compact' and so on in the UK?
Why JATO classifies the D segment's best seller as a 'Compact' (the 4,689 mm long Octavia) yet places the 4,694 mm Model 3 in a larger size class and declares it that segment's top performer of 2021 is mystifying. But never mind, all credit to Skoda and Tesla too, their top sellers each easily trumping the segment's bronze medalist, BMW's 3 Series. The American vehicle's sales should also be especially admired as unlike the other two, there's no estate helping those numbers.
Is the Kuga really the No.1 PHEV?
The point here is to emphasise that we must check data before accepting it and repeating it. "Go and see for yourself" as Akio Toyoda is fond of reminding all employees. That's why, as a journalist, not just a writer, I wanted to see what makes up the 'Europe' in Ford and JATO's claim of the Kuga being number one.
JATO's definition is more comprehensive than Ford's, the OEM grouping "Twenty European traditional markets: Austria, Belgium, Britain, Czech Republic, Denmark, Finland, France, Germany, Greece, Hungary, Ireland, Italy, Netherlands, Norway, Poland, Portugal, Spain, Romania, Sweden and Switzerland".
ACEA says the region is much larger, while Toyota Motor Europe includes Russia too. Go figure. What matters in this context is accuracy for the claim made by Ford. It stands up, as the 48,000 examples of the Kuga PHEV do indeed make it the best selling such model of 2021 whichever countries are combined as 'Europe'.
Petrol, FHEV or PHEV only now
As deliveries began to accelerate, surpassing the likes of the Volvo XC40 and Peugeot 3008, Kugas powered by diesel were quietly dropped during the second half of '21. That also helps the brand's overall emissions footprint, avoiding substantial financial penalties levied by the European Commission.
The D segment SUV did very well last year, particularly considering that like other Fords, pricing has risen and availability has been less than ideal. The hybrid and plug-in hybrid variants accounted for half of the model's deliveries and that percentage will surely rise as 2022 progresses.
Although it arrived later, the Kuga Plug-In Hybrid is the same vehicle as North America's Escape Plug-In Hybrid. And while both were announced in April 2019, along with the FHEV ('Eff-HEV': Ford-speak for hybrids) variants, the Escape hit the market in 2020.
The path to showrooms and customers' driveways proved to be a twisty one as even after Europe-wide sales commenced, there was a pause due to a recall over fires. Which led Ford to also put the planned launch in its home market on hold. Now, all is well.
Built in four factories
Production at the Almussafes plant in Valencia started in May 2021, four months late due to the safety issue. The Spanish factory makes non-electrified Kugas too, as do factories in the USA (Louisvile, Kentucky), Taiwan (Chung Li) and China (Changan-Ford: Chongqing).
As with the FHEV, the PHEV is powered by a 2.5-litre four-cylinder engine and one motor, although the combined output is higher, at 225 PS. The battery pack has a capacity of 14.4 kWh and the maximum WLTP range in EV mode is 35 miles.
How long to recharge?
The US-spec Escape Plug-In Hybrid takes three and a half hours to be recharged via a 240V Level 2 charger, Ford claims, or 10-11 hours on a standard 110V wall socket. The maximum range is said to be 48 km or 30 miles. Ford of Europe says a 230V charger takes "around four hours" to replenish a depleted battery.
As an everyday drive, the PHEV is certainly one of the best in the D-SUV segment. Perhaps the CVT would be a touch quieter at times but that's often the case with such transmissions. The real world range (I got 29 miles) when running as an EV is fairly good, charging is easy and even with a fairly big capacity engine for the class plus that heavy battery, economy isn't bad either.
Two-wheel drive only
Something which would be good to have is all-wheel drive but it's not available for the plug-in hybrid. The expected signature sharp dynamics are there though and unless the road is especially mucky, traction from the front tyres doesn't break too often. The thing even rides really nicely too.
Typically Ford inside
I'm a big fan of Ford interiors; much better than what you'll find in many VWs now and that wasn't formerly the case. The mix of digital and physical is just about right so the driver has few opportunities to be eyes-off trying to adjust or activate relevant A/C, music or other functions.
Something that could be better is the location for activating regen braking, that being an L button which needs to be pressed on the gear selector dial.
Aside from perhaps a touch too much grey in the press tester, the whole look is really rather nice and impressively upscale. Which it should be as the plug-in hybrid Kuga is premium priced.
RoI versus ranking
Ford seems to be dialling down on its former high-volume approach to the European market, and the UK specifically. Last month, supply constraints plus the imminent arrival of updates for the Fiesta and Focus (facelifts and other changes) saw the brand plunge to sixth behind Toyota, BMW, VW, Audi and Kia. At least the Puma was the country's second best seller (sandwiched between the Sportage and NIRO) in January.
Let's see what February's UK market brings plus we shouldn't forget that margins on crossovers and SUVs should in theory be doing good things for Ford of Britain's bottom line.
The Ford Kuga PHEV emits 23-25g/km of CO2, takes 9.2 seconds to hit 62 mph, has a top speed of 125 mph and is priced from GBP36,905. Model grades are ST-Line Edition, ST-Line X Edition and Vignale.