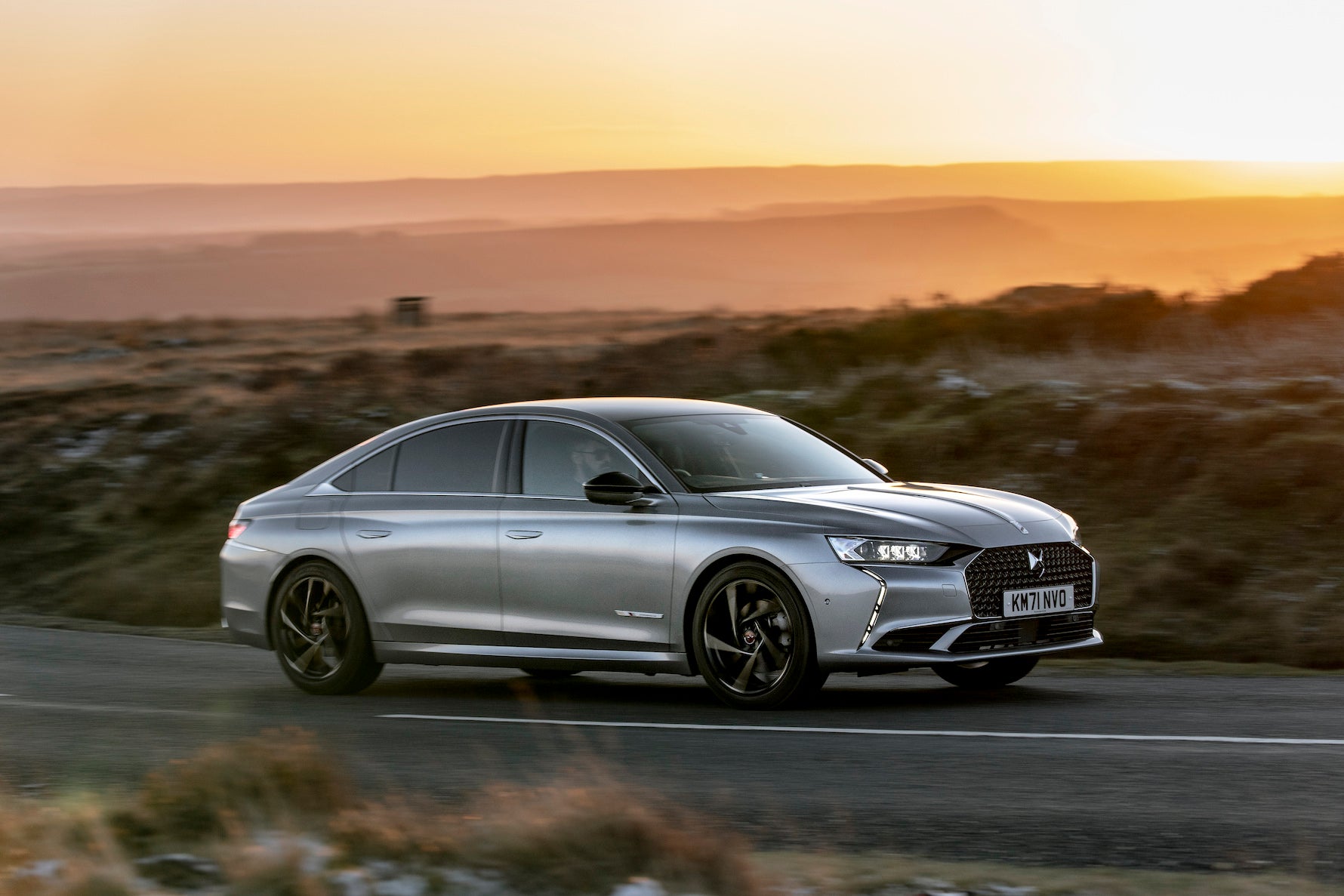 Is it odd that the biggest and most expensive DS model is built somewhere other than France? Surely not when its Volvo S90 rival is also made in China. And does anyone care, or even know, that most BMW SUVs are manufactured in the US?
The 9 was meant to make a bit of a splash at the 2020 Geneva motor show. Unfortunately for DS, that event was cancelled at the last minute. So this luxury saloon (eventually) slipped quietly into Chinese dealerships just over two years ago and then reached Europe in the final quarter of 2021.
Built in China – mainly for Europe
Production started in January 2021 – a little later than had been envisaged – which was by coincidence the same month that DS' new parent company began trading. Build isn't part of any Stellantis partnership though.
The 4,933 mm long sedan is produced on a contract basis at the former CAPSA factory in Shenzhen. This plant is now owned by Baoneng Group following the dissolution of Groupe PSA and Changan Auto's former JV.
In China, DS continues to be another troubled Stellantis brand, combined retail sales of its locally built vehicles numbering only 518 units in 2022. However, things are much better in Europe. Here, profits are likely healthy too – a handy contrast to the ongoing war of price cuts in the world's largest car market.
Regional sales – above 50,000 in 2023?
Looking at ACEA data, DS Automobiles' deliveries were just one car short of 50,000 units (EU-EFTA-UK) in 2022, a year-on-year gain of 17.1 per cent. Needless to say, France remains far and away the best regional and global market.
The British seem to like the brand too, the ongoing addition of new or updated models, most of them electrified, greatly helping matters. Let's be clear though, volume remains small, if rising: 205 cars sold in February and 459 year-to-date.
The last big car from a French marque which did any sort of major volume serves as the DS 9's inspiration. The Citroën ID 19/DS series was certainly never pitched as high relative to the competition back in the day, serving more as a family car.
'Active LED Vision' lights
There's one external reference to the Citroën but it's fairly contrived, that being high-mounted lights either side of the back window. These are meant to make you think of the orange indicators in the D pillars of one of the world's best known classic cars.
The rest of the 9 is altogether very DS. Which means sharply flowing lines embellished with just the right amount of chrome-look detailing, flush door handles, big wheels and lots of glass. There's also one other nod to the DS: headlights which swivel.
Those fancy bulbs may seem gimmicky but they are eye-catching in an elegant way. A pity then that the perception of this being a premium car is ruined by an unnecessary and loud beep when the 9 is locked. That's also a contrast to the nice touch of door handles either emerging or retracting – silently – as the driver approaches or walks away. Which is also when you see the twirling headlights perform their little show.
Two PHEVs – 250 or 360 PS
The digital hum which both versions available in the UK make – Stellantis only sells the PHEVs here – sounds nice. And the tradition of soft suspension for large French cars is maintained. That's helped by a 2,895 mm long wheelbase.
While it seems wrong to call any DS 9 a base model, the lesser-powered alternative of the pair is the one I recently drove for a few days. In contrast to the top-spec 360 which is all-wheel drive, only the front axle of the 250 is powered. Both are called 'E-Tense' (there's a boot badge), that being the brand's term for EVs and PHEVs.
Front- or all-wheel drive, one motor or two
Both 250 and 360 have a turbocharged 1,598 cc four-cylinder engine. In the 250 this produces 132 kW (180 PS), while the motor, which is mounted on the front axle, has outputs of 80 kW (110 PS) and 320 Nm. Combined power is 184 kW (250 PS) and drive goes to the front axle via an eight-speed automatic transmission. The battery's capacity is 15.6 kWh.
The engine of the 360 puts out 147 kW (200 PS) and 300 Nm, while the front and rear motors have outputs of 81 kW (110 PS)/320 Nm and 83 kW (113 PS)/166 Nm. Stated combined power and torque are 265 kW (360 PS) and 520 Nm.
Emphasis on comfort
In addition to having a supple ride, the big DS takes corners well too. The steering wheel itself is just the right size and provides positive levels of feel with almost no kickback. Good as it is, the 9 isn't quite in the same league as the Audi A6, excess body lean being one of the main thing which sets them apart. A BMW 5 Series won't feel threatened either.
Even though it's an EV rather than a PHEV like the 9, the Genesis Electrified G80 is probably the most relevant example of what the DS should be compared to. Each is a product of a challenger brand and the emphasis is on luxury and strong value for money. Both of these cars are very relaxing to be in with soft leather everywhere, while standard equipment is lavish.
Summary
This big sedan is destined to be a rare sight in Britain, which should perfectly suit anyone who buys one, giving them the cachet of owning something that's ultra-exclusive. The car's existence as a range-topper above the 7 SUV shows also that Stellantis wants to keep pushing DS' image and pricing ever higher. That should greatly help the new 4 crossover – to be reviewed here soon – and the brand's overall sales volume too.
The DS 9 E-Tense 250 is priced from GBP53,500.