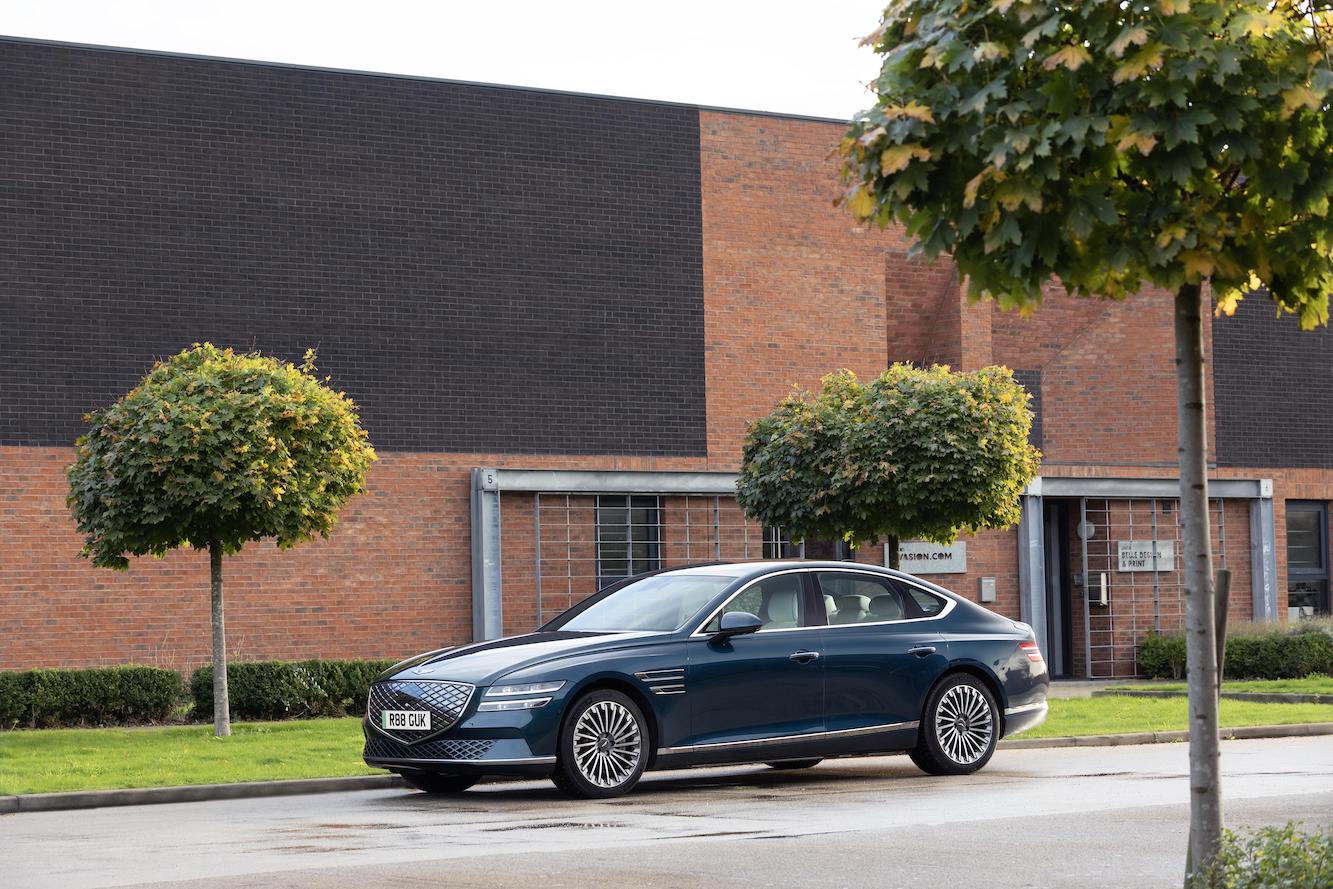 Hyundai Motor launched its premium brand into three European countries in 2021, shortly after a roll-out in China. Results have been far from strong in the latter market, with just 1,201 cars delivered in 2022 (fun fact: Rolls-Royce did better – 1,507).
Numbers weren't that great in Switzerland, the UK and Germany either last year. Yet they weren't terrible, and now a second expansionary phase is planned. Rather than more countries, Genesis is adding what it terms 'brand touchpoints'.
Upscale retail outlets coming
In plain English that means creating dealerships in Britain which will complement the existing two upscale stores which currently exist in London. Another of these so-called 'studios' is due to open in Edinburgh in a couple of months' time.
There is a similar plan for the German market, where the studio model will remain, supplemented by an expansion into specific premium retail outlets.
As yet, there has been no equivalent announcement concerning the Swiss market. There, three sites (Geneva, Basel, Zurich) between them sold 76 cars during the first two months of 2023.
UK and Germany registrations: neck and neck
Germany is the lead market year-to-date, although there isn't much in it, with deliveries for the first two months hitting 211 cars (source: KBA) compared to 185 for the UK.
SMMT data reveal that Genesis is currently ahead of Bentley (163), SsangYong (161), Subaru (136), Alfa Romeo (134), Maserati (121), smart (39), Alpine (38) and Abarth (26). And yes, so it should be with a five-model line-up comprising the GV60, G70, GV70, G80 and GV80.
G80: petrol or electric
The case of the G80 is particularly engaging, given that both petrol and electric power are available (the diesel has been discontinued). In other markets, there's a 3.5-litre V6 supplementing the 2.5-litre engine but here it's now a choice of four turbocharged cylinders or two motors.
Having been greatly impressed by both petrol and diesel examples in the past, I wondered if the 'Electrified G80', as it's officially called, could be as good.
An elegant EV
Things started well during my week with the car, several people giving it an approving once over the first time I parked it. And a friend who drives an Audi e-tron was impressed by the luxurious interior. Only the hard finish on the backs of the front seats jar, soft surfaces abounding everywhere else. That includes what looks and feels like Alcantara for the headliner.
Genesis has specified some lovely open pore wood for the doors and across the dashboard. This, unlike the two touchscreens for multiple controls and HVAC functions, doesn't quickly become covered in fingermarks either.
Back seat occupants have a Business Class-like space to lounge in. If more leg room is wanted, the front seat can be slid forward too. Adding to the luxury feel is a central armrest that flips open to reveal headphone jacks, heated seat and audio system controls, as well as a button to lower or raise a blind on the back window. Plus seat-back screens, although some of these features are part of option packs.
Hard to tell it's electric…
You would be hard pressed to pick the electric one from any other G80 – there's no badging to identify it, only a missing fuel filling flap. But look closely at the grille and a cover for the charging port can be seen. Even then, this is only when you know where to look.
I say grille but like so many other cars which run on ions, there's no venting in the silver plastic finish. This, as on most other Genesis models, is in the shape of a shield, with the brand's logo positioned above it on the edge of the bonnet.
…until you press the throttle
Likely because there is 700 Nm of instant torque on offer, all-wheel drive is standard on the Electrified G80. Each motor produces 136 kW and Genesis lists the combined power as a logical 272 kW (370 PS).
Zero to 62 mph takes only 4.9 seconds and unlike many EVs, this one also has a high top speed: 139 mph. Mass is a hefty 2,325 kg.
Three hundred miles-plus?
Real world winter range from the 87.2 kWh SK Innovation battery pack is about 260 miles if using the heating without a second thought. Be sparing with the warmth and gentle with the right pedal though and things improve markedly.
For the record, the WLTP maximum is 323 miles. Oh, and it's claimed that optional solar panels embedded in the roof can provide up to 266 kWh or 715 miles of free energy over the course of a year.
Conclusion
Even EV sceptics will love this car, it's so relaxing to drive and easy to live with. The fact that it gets constant attention can be the icing on the cake – as long as any owner is happy for lots of questions during every public charger plug-in. Starting with "Great looking car, mate. What is it?" That used to happen to Lexus owners too and now look how well established that brand is.
The Electrified G80 comes in one high-spec model grade priced at GBP69,805 (before options). A five-year care plan is included in the price.