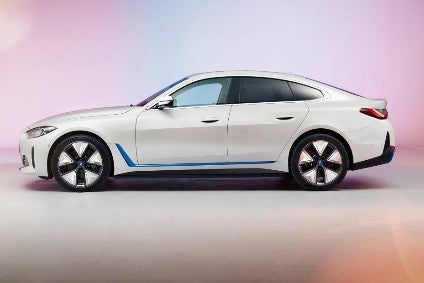 One of the most profitable parts of BMW AG is soon to undergo fundamental change. M GmbH has been set the challenge of coming up with electrified and electric vehicles which have as much if not more appeal than the powerful ICE models which define Motorsport division's history. This report looks at some of the sub-brand's latest models as well as its plans for the future.
Cars
The G87 M2 should be the next new model for BMW M. There are also rumours of a low-volume and high priced electric version. This coupé could in theory be called iM2 but such a car is still speculative. As with the soon to be replaced F87 M2, the next one will be rear-wheel drive but the platform changes from L7 to CLAR WE. Later in the life cycle, which should endure until 2027/2028, a Competition variant could be added, as well as a CS.
See the link below to PLDB for information concerning the M3, including Sedan and Touring codenames.
G82 (Coupé) and G83 (Convertible) are the codes for the latest M4, each being available with rear- or four-wheel drive and offered in two specifications, powered by BMW's S58 straight-six. In standard form, power and torque are 353 kW (480 PS) and 550 Nm (405 lb ft) but in M4 Competition spec this rises to 375 kW (510 PS) and 650 Nm (479 lb ft). These are the same outputs produced by S58 in the M3 and X3 M, and M3 Competition and X3 M Competition.
The M4 Coupé has a six-speed manual gearbox, while an eight-speed torque converter automatic transmission is standard for the M4 Competition Coupé. Optional all-wheel drive becomes available for the Competition from June. There could eventually be CS, CSL and GTS variants too. Some of these may be added around the time of a mid-cycle facelift (2024) or towards the end of production (2027).
A facelifted 5 Series Touring and standard wheelbase sedan range was announced in May 2020 with corresponding updates for the M5 and M5 Competition announced during the following month. Power and torque were unchanged. Then in January, M GmbH announced the M5 CS. This limited production special edition has a 467 kW (635 PS) and 750 Nm (553 lb ft) version of the M5 and M5 Competition's engine and there is a 70 kg weight loss. The bonnet, front splitter, exterior mirror caps, rear spoiler, rear diffuser, M Power engine compartment cover and intake silencer are made from carbon fibre-reinforced plastic (CFRP). Some elements feature exposed carbon fibre.
Could there be one further evolution still to come? A new engine, S68, has been rumoured since 2019 and some believed it would power the CS. An electrified V8, it will likely have a smaller capacity than S63. BMW might call such a variant M5 GTS and launch it in 2022. The next M5 is scheduled to go on sale two years later and this could be fully electric with three motors and a combined output of as many as 750 kilowatts (1,020 PS) in its most extreme form, although 500 kW (680 PS) could be more than enough for a 'base' variant as long as the battery pack isn't too weighty.
SUVs
There is no M version of the X1 but in the X2 range, BMW offers the M35i. Production of this all-wheel drive SUV started in November 2018 and will continue until 2025 with a facelift due in the second half of 2021. The X2 M35i xDrive is powered by a 1,998 cc four cylinder turbocharged engine which produces 225 kW (306 PS) and 450 Nm.
Plans may change but the successor will probably use Frontantriebsarchitektur, a platform derived from the existing UKL1 and UKL2. FAAR is BMW Group's next generation front- and all-wheel drive architecture.
The are two M derivatives of the X5. The M50i was announced in May 2019 at the same time as the X7 M50i. These are powered by a 4.4-litre biturbo V8 with outputs of 390 kW (530 hp) and 750 Nm.
The X5 M (code: F95) is faster and more powerful still. Announced in October 2019, there is also an X5 M Competition plus X6 M and X6 M Competition versions of each. Outputs from the 4.4-litre V8 are 441 kW (600 PS) and 750 Nm (553 lb ft), or in Competition spec, 460 kW (625 PS) and 750 Nm (553 lb ft). Facelifts for the X5 M variants should appear in 2022. As for the successor, this should be launched in 2026 some months after the debut of the G65 X5 range.
See link below to PLDB for details of other M SUVs such as the X3 M40i, X3 M40d, X3 M, X4 M40i, X4 M40d and X4 M.
Electric
In September 2020 BMW M chief executive Markus Flasch stated, "Next year we will launch the first battery-electric M car in the performance segment, based on the i4". It should have well in excess of 400 kW (544 PS).
There was further news on the future i4 M (and iX M) earlier this week when it was confirmed that Hans Zimmer has been working on unique sounds for these cars.
Reports for many other manufacturers' future models are grouped in the OEM product strategy summaries section of just-auto.com.
Future platform intelligence
More detail on past, current and forthcoming models can be found in PLDB, the future vehicles database which is part of GlobalData's Automotive Intelligence Center.
This is the fourth of six features in a series which looks at certain current and future models from BMW AG's brands. The first report was about BMW's next generation cars. This was followed by SUVs and crossovers, then i division. Next comes Mini and then, Rolls-Royce.