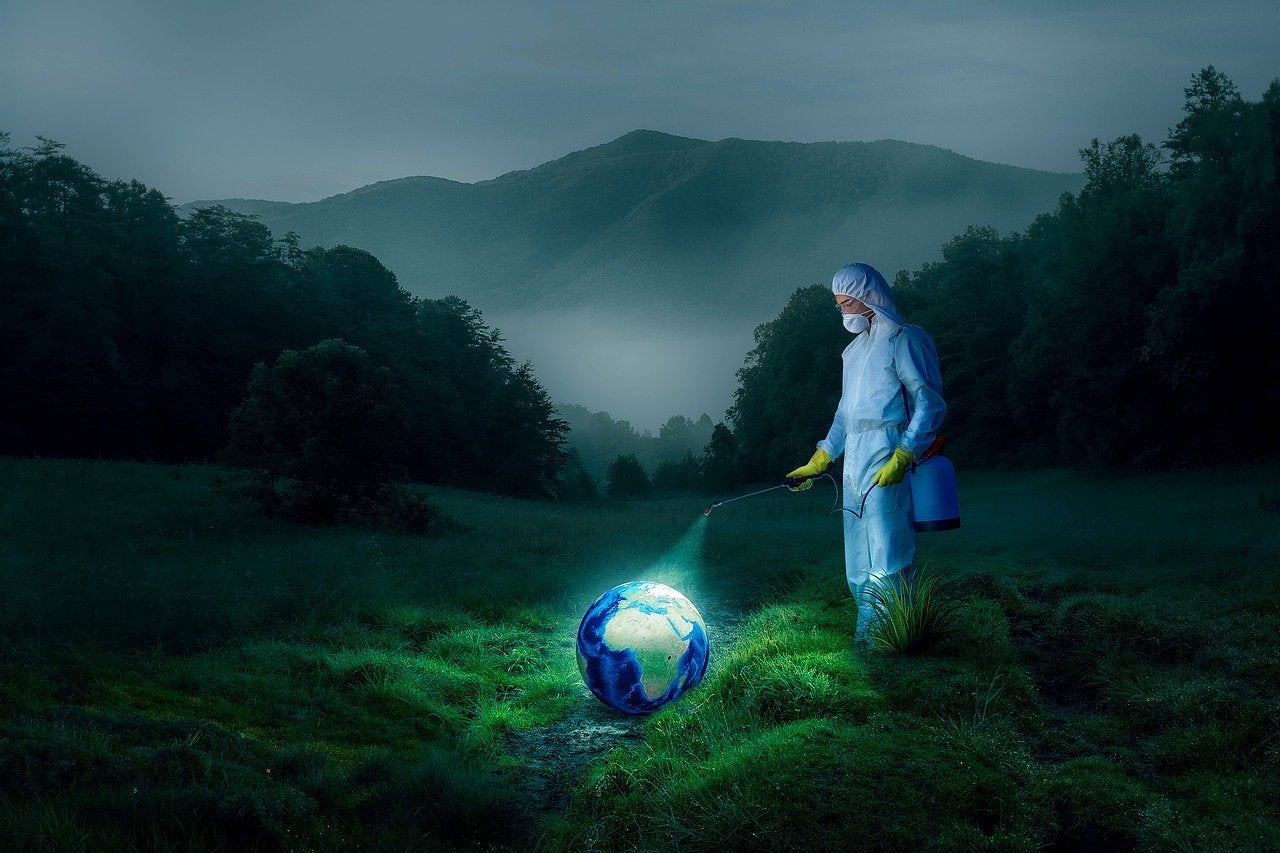 After a bumpy ride in 2021, what can we expect in 2022 and where are the risks? We're in recovery from the worst of the pandemic and the economic havoc it wrought in 2020, but the recovery is not quite turning out to be as smooth as many predicted. The scale of the disruption to economies and industries, as well as the complexities for governments in dealing with an unprecedented public health crisis, have ensured that. In the automotive sector, the rebound to overall sales and output as economies opened up again continued into 2021, until a number of bumps in the recovery path became evident and depressed vehicle markets – particularly in the second half of the year. A semiconductor shortage and subsequent supply-side impacts was compounded by the uneven progress – looked at globally – of vaccination strategies and the emergence of new Covid-19 variants that hit some regions (notably southeast Asia) more severely than others. There's a case for some upside risk if the Omicron variant's real impacts are less serious than some initial reports have suggested. One lesson though, is that we're not out of the pandemic and while we're learning more on how to counter such a public health crisis through vaccinations, therapies and social controls, new variants or entirely new public health challenges could well be ahead. All of that said, then, the outlook for 2022 is – broadly speaking – one of continued industry recovery, at least in terms of underlying demand. Forecasts for the global economy suggest it will cool down a bit in 2022, but still turn out to be well above average as economies continue to claw their way back to pre-pandemic levels of output. The IMF forecasts the global economy to grow by 5.9% in 2021 and 4.9% in 2022. Supply disruptions and the ongoing pandemic have caused the IMF to downgrade its outlook recently, but 2022's 4.9% growth projection is significantly above a 3.3% annual growth level forecast beyond 2022 for the medium-term. Inflationary pressures are a concern, but price pressures are expected to subside through the course of the year, with interest rates staying low, central banks preferring a monetary policy stance that supports activity while the pandemic threatens the path of economic recovery.
GlobalData's thematic analysis across industries shows what new themes are emerging as significant in the automotive sector. Connectivity, data analytics and fintech were the fastest emerging investment themes in the automotive industry this year according to an analysis of trends across three pillars of key investment activity. We picked out the top 30 driving forces in recruitment, dealmaking and innovation (through patent filings) across 23 industries in 2021 and measured how far up or down the rankings each had travelled compared with the previous year. The results uncover which forces have the most momentum going into 2022 and could therefore establish themselves as critically important influencers. Connectivity had the strongest momentum when it came to automotive industry hiring patterns, climbing 12 places to rank ninth this year. This meant that there were 354 connectivity roles sought per every 10,000 job postings in the sector in 2021, a significant increase. Social media was the second fastest emerging hiring theme (up 12 ranking spots), while data security came in third (up by 11 ranking spots). Themes, as referenced throughout this article, are defined by GlobalData, from whom our data is taken, as any issue that keeps a CEO awake at night. Companies that fail to spot the important themes within their industry risk being unprepared for their future and, ultimately, failure. GlobalData tags millions of datapoints with these themes across its proprietary databases on a daily basis, making it possible to track their momentum over time. Our analysis found that the fastest rising themes tended to differ depending on the investment metric being analysed. ESG-related themes, such as ethics and governance featured heavily across the board as emerging forces in recruitment, while themes related to disruptive technologies tended to be the biggest risers across mergers, acquisitions and other deal-based investments. For example, machine learning was a top five emerging theme for deal investment in seven out of the 23 industries we analysed, with big data, autonomous vehicles and the internet of things each appearing in five.
Nio has opened its 700th battery swap station in China. The milestone station was installed, ahead of schedule, in Lianyungang City, Jiangsu Province. In three minutes, the second generation battery swap station enables the vehicle to automatically park in the station and switch for a fully-charged unit. The service forms part of Nio Power, a range of battery management services that simplify electric car usage. Alongside swap stations and chargers, users have the option to flex between different battery capacities thanks to its Battery-as-a-Service (BaaS) programme. Prior to July, the goal was to have 500 battery swap stations running by the end of the year, a target it has now exceeded. In addition to the 700 battery swap stations, the power network comprises 3,020 power chargers and 3,319 destination chargers. In Shanghai there are 60 swap stations, 63 supercharging stations, 21 destination charging stations and access to 32,942 third-party charging piles. The accelerated rollout has focused on urban areas. At the end of November, 42.34% of Nio users lived within three kilometres (two miles) of their nearest battery swapping station. Each battery swap station now serves 258 cars, down from 272 in October. By the end of 2025, the automaker will have 4,000 active battery swap stations worldwide with around 1,000 outside China. The charging and swapping system, as well as BaaS, will also be fully available to the industry.
Toyota Motor announced it will make further production cuts in Japan in December on top of what it had already announced last week due to continued disruption to its regional supply chain, according to local reports. The automaker said it would suspend operations on two additional production lines at its Tahara and Miyata assembly plants until Wednesday, resulting in a further production loss of 5,500 vehicles affecting SUV models including the Toyota Landcruiser and Lexus NX. This was in addition to the suspension of two production lines announced last Thursday. Four plants would be affected by the latest cutbacks, delaying production of 9,000 vehicles, which the company said was due to lingering supply chain disruptions in southeast Asia caused by the coronavirus pandemic. Toyota said it was also planning a partial suspension at the Tahara plant for a week, starting on 18 December, and has cancelled a plan for a subsidiary in central Japan to operate some production lines over the weekend. The automaker said it still expected to meet its current production target of 9m vehicles for the current fiscal year ending 31 March 2022.
Geely's Volvo Cars has reported a cybersecurity breach. In a statement, the automaker said it had "become aware that one of its file repositories has been illegally accessed by a third party. "Investigations so far confirm that a limited amount of the company's R&D property has been stolen during the intrusion. [We have] earlier today concluded, based on information available, that there may be an impact on the company's operation. "After detecting the unauthorised access, the company immediately implemented security countermeasures including steps to prevent further access to its property and notified relevant authorities. "Volvo Cars is conducting its own investigation and working with third-party specialists to investigate the property theft. "The company does not see, with currently available information, that this has an impact on the safety or security of its customers' cars or their personal data."
Toyota Motor Corporation (TMC) has launched 16 battery electric vehicles and announced investments totalling JPY8trn in carbon reducing and carbon neutral vehicles and technology between now and 2030. The 16 new battery-electric vehicles (BEVs) shown today at an event in Japan are among 30 new BEVs TMC plans to launch by 2030, in passenger car, SUV and commercial vehicle segments. During the Megaweb showcase in Tokyo, TMC president Akio Toyoda announced the group's revised BEV sales target of 3.5m a year by 2030, an increase of 75% on the previous annual sales projection of 2m announced last May. Half of the investment funds would be devoted to research & development and capital expenditure for BEVs while the other half would be dedicated to hybrid-electric (HEV), plug-in hybrid-electric (PHEV) and fuel-cell electric vehicles (FCEV). The total includes JPY2trn to accelerate the development of more advanced, high quality, and affordable batteries, an amount a third higher than the JPY1.5trn announced as recently as September. Toyoda said Toyota had 30 years of experience in power efficiency – refining the control of batteries, electric motors and the amount of energy a vehicle needs to run. "We will not only add battery EV options to existing vehicle models but will also offer a full line up of reasonably priced mass production models, such as the bZ series, to meet the needs of all kinds of customers," he said. "We can position batteries and electric motors to bring more freedom to battery EVs. This freedom will allow us to be more attuned to our customers, such as by meeting the various needs of different regions, the various lifestyles of our customers, and, when it comes to commercial vehicles, everything from long distance transport to last mile delivery."
Daimler and Mercedes-Benz are giving employees a record profit-sharing bonus. The management board and works council have agreed to pay up to EUR6,000 to eligible workers in Germany. "In this way, the companies are expressing their gratitude to the employees for their outstanding work and flexibility in a year that was once again impacted by the coronavirus pandemic and by difficult overall conditions," a statement said. "Even though the financial results for the year are not yet available, the [board and council] have decided to set a lump-sum profit-sharing bonus for 2021." The profit-sharing bonus will be paid along with the wages and salaries for February 2022 to approximately 100,000 employees. Nice work if you can get it.
Have a good weekend.
Graeme Roberts, Deputy Editor, Just Auto