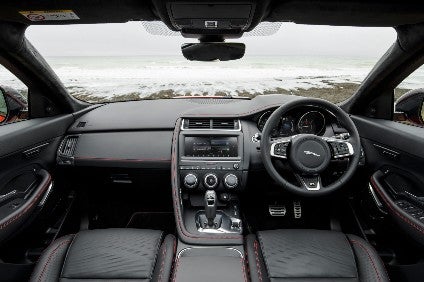 Analysis of the Jaguar E-Pace interior was a popular read this week while newshounds were drawn to the awful possibility the latest round of Ford restructuring could cost 25,000 jobs.
The US$11bn restructuring's jobs loss would exceed cutbacks General Motors announced recently, according to Morgan Stanley. For those, GM CEO Mary Barra endured much heat on Capitol Hill, especially from senators in affected states such as Ohio.
"We estimate a large portion of Ford's restructuring actions will be focused on Ford Europe, a business we currently value at negative $7bn," Morgan Stanley analyst Adam Jonas wrote.
Cue an announcement today of management changes which the automaker said were designed to accelerate the company's "transformation efforts" and create a more agile organisation. The company said the organisational changes support the 'Sprint to 6 Reset & Redesign' plan in Europe to achieve a 6% EBIT margin, with a view to investing only in those vehicles, services and segments that 'best support a long-term, sustainably profitable business'.
The management changes include retirements and new senior roles in the UK and Germany where Ford is appointing dedicated managers to 'work with key stakeholders to guide its transformation'.
"But we also expect a significant restructuring effort in North America, involving significant numbers of both salaried and hourly UAW and CAW workers," Morgan Stanley said.
A spokeswoman told Bloomberg Ford's 70,000 salaried employees had been told they face unspecified job losses by the middle of next year as the automaker works through an "organisational redesign" aimed at creating a white-collar workforce "designed for speed".
"These actions will come largely outside of North America," she said of Ford's restructuring. "All of this work is ongoing and publishing a job-reduction figure at this point would be pure speculation."
Bloomberg noted Ford also was cutting shifts at two US factories in the spring and transferring workers to plants building big SUVs and transmissions for pickups in moves that the automaker said would not result in job reductions.
Jonas said other automakers would be forced to follow GM's and Ford's actions as the industry transforms, first to abandon factories building slow selling sedans and ultimately to retool to build electric and self driving vehicles.
"We believe existential business model risk will be prioritised over near term profits and cash return," Morgan Stanley's Jonas wrote.
"We still do not believe investor expectations have fully considered the near term earnings risk."
We've also taken a look at Toyota platforms and future models and also considered Lexus plans.
We also published our monthly analysis of South Korea sales and, of course, our US analyst kicked in with how things turned out across the pond in November.
We also had more on the proposed alliance between Ford and Volkswagen which could see the latter using the former's US capacity to build cars. VW itself is also considering a second car plant in the US, possibly for electrified vehicles.
Ford itself is betting on futuristic technology to help speed manufacturing innovation at its new advanced manufacturing centre in Redford, Michigan, detailed this week. Things aren't so good in Venezuela, however, as it is offering buy-outs to staff at its moribund plant in Venezuela to reduce its payroll. GM gave up there last year.
The company should, however, earn kudos for its approach to another basket case – a long abandoned Detroit train station. It has begun renovation of the 105-year-old Michigan Central Station in the historic Corktown neighborhood. In revitalising this landmark into the centerpiece of a new campus, it "seeks to shape the future of transportation".
But I don't believe the trains will be coming back.
Have a nice weekend.
Graeme Roberts, Deputy Editor, just-auto.com