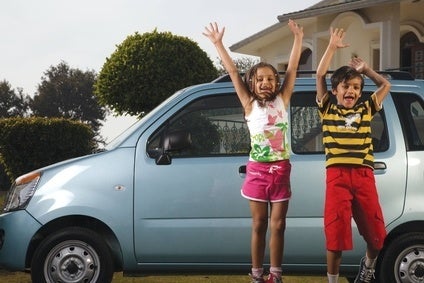 Anyone who may have thought that Maruti Suzuki, the long-time market leader in India, was just going to sit idly by and give up market share easily – just because it is weak in SUVs – is sorely mistaken. The automaker is fighting back, and fighting back strongly, with a spate of SUV launches in quick succession. While its fightback really started in 2016 with the launch of the Vitara Brezza, it gained momentum with the arrival of the second-generation Brezza in mid-2022. This launch was quickly followed by the entry of the Grand Vitara in September 2022. Deliveries of the all-new Fronx began in April of this year, followed by the global premiere of the 5-door Jimny in June. Maruti Suzuki's SUV onslaught comes at a time when more buyers in India are moving away from Sub-Compact Cars to Sub-Compact SUVs. At the same time, the company's so-called 'bread-and-butter' entry-level Mini- and Sub-Compact Cars are losing their shine since higher raw materials costs along with intensifying emissions and safety regulations have made them less price-competitive. Thus, an expanded SUV line-up will help make up for potential sales losses in the Car segment. And buyers in India have responded positively to Maruti Suzuki's new SUVs. We think its strong order book will allow the automaker to take leadership of the SUV market by the end of 2023, although supply-side constraints could hamper the pace of its wholesales this year. Consequently, we estimate SUVs to account for almost a quarter of the company's volume in India this year. Apart from a delayed foray into the SUV segment, Maruti Suzuki is also lagging in the BEV game. At a time when the Indian government is promoting BEVs in a major way, it will not be ready with its electrified models before 2025 – well behind rivals such as Tata Motors and Mahindra & Mahindra.
Deal of the week
Each week, Just Auto editors select a deal that illustrates the themes driving change in our sector. It may not always be the largest deal in value, or the highest profile, but it will tell us where the leading companies are focusing their efforts, and why. Our thematic deal coverage is driven by our underlying disruptor data which tracks all major deals across our sectors. Today, it's the spin-off by BorgWarner of its fuel systems and aftermarket business. In December 2022, BorgWarner announced its intent to spin-off the Fuel Systems and Aftermarket segments (later named Phinia), consistent with its Charging Forward strategy. BorgWarner has announced that it expects to complete the spin-off of Phinia – its fuel systems and aftermarket business – at the end of the day on July 3, 2023, as outlined in Phinia's final information statement filing with the Securities and Exchange Commission. Phinia common stock will be traded on the New York Stock Exchange under the ticker symbol PHIN. The first day of trading is expected to be Wednesday, 5 July, 2023.
What's next after Gupta?
Does the strange statement announcing the departure of COO Ashwani Gupta hint at a fresh leadership crisis for Nissan Motor? The dust is yet to settle following an oddly worded media statement issued by the company on 16 June. It's therefore still too early to speculate on any possible major changes of direction for Nissan and its associated brands, Venucia and Infiniti. The chief operating officer will leave the company on 26 June, with the Board also set to name his replacement that day. But will the plans he and his teams have been putting in place these last years be greatly affected? Nissan Motor's next moves will likely include the potential debut of a 2-3 ('ni' and 'san' in Japanese) logo, not to mention multiple vehicles which are due to be launched for all three brands. This report examines certain of those future models.
Maserati ICEs ending
How well do you really know your competitors?
Access the most comprehensive Company Profiles on the market, powered by GlobalData. Save hours of research. Gain competitive edge.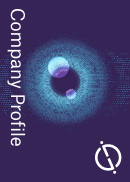 Company Profile – free sample
Thank you!
Your download email will arrive shortly
Not ready to buy yet? Download a free sample
We are confident about the unique quality of our Company Profiles. However, we want you to make the most beneficial decision for your business, so we offer a free sample that you can download by submitting the below form
By GlobalData
The biggest relaunch in Maserati's history soon shifts the focus to EVs. Which makes celebrating the latest IC models all the more compelling. Unlike Ferrari, which manufactures the engines for certain Maserati models, the trident logo marque has moved quickly towards electric power. Stellantis has been wise enough to keep internal combustion engines in the mix though. The official position is a Folgore ('Thunderbolt') for every Maserati model line by 2025, with IC engines phased out before the start of the next decade. Before going on, it's probably best to sum up where the range is at, particularly as there are all sorts of model names, plus the EVs. We know how old the Ghibli and Quattroporte have been allowed to become, something which went part and parcel with how FCA chose to run many of its divisions. As a result, lots of cash must now be allocated to some 16 (the definition of brands varies) makes, Maserati needing its fair share of the grand total. If that past no longer exists and the future is yet to arrive, then looking at now, we see two sedans, two SUVs and two sports cars: an impressive array. This is set to change quite a bit too.
Longer range electric trucks
Lotta talk about longer range EV passenger cars but don't overlook truck advances. Volvo Trucks is offering more powerful batteries for its medium duty truck range, the FL and FE Electric. These new batteries are claimed to offer a 42% increase in energy capacity, allowing the trucks to travel up to 450km (280 miles) on a single charge. The improved FL has a range of up to 450km and the FE up to 275 km (170 miles). An increase in capacity results in the use of fewer batteries for the same power. In addition, a payload increase of 500kg could also be obtained for every battery not carried. This extended range means trucks can handle various routes and assignments in urban areas, while also providing increased power for energy consuming tasks like refuse handling and city construction.
Ford JV gets US loan
The US Energy Department said it would lend US$9.2bn to Ford and SK's joint venture, BlueOval SK, which produces batteries. The loan will enable the construction of three new EV battery plants in Tennessee and Kentucky. Together, the plants, one located in Tennessee and two in Kentucky, will enable more than 120 gigawatt hours of US battery production annually and displace more than 455 million gallons of gasoline per year for the lifetime of the vehicles powered by these batteries. The overall project is expected to create a total of approximately 5,000 constructions jobs in Tennessee and Kentucky, and 7,500 operations jobs once the plants are up and running. BlueOval SK is a joint venture between Ford and South Korean battery maker SK ON.
Big US Honda recall
Honda is recalling about 1.2m vehicles in the United States due to an issue with the rearview camera image which may not appear on the display, the National Highway Traffic Safety Administration (NHTSA) said. Details were still sketchy but we expect more in NHTSA's next recall bulletin in a few days.
Abu Dhabi takes slice of Nio
A firm majority owned by the Abu Dhabi government, CYVN Holdings, will invest $738.5m in Nio, the Chinese automaker announced this week. The new investment will leave it with around 7% of NIO shares. CYVN Holdings will be issued around 85m new Class A shares at $8.72. Closing is expected to take place in early July 2023. NIO and CYVN Holdings have also agreed to cooperate to "jointly pursue opportunities" in NIO's international business, a statement said. William Bin Li, founder, chairman and chief executive officer of NIO, said: "The strategic investments from CYVN Holdings demonstrate NIO's unique values in the smart electric vehicle industry. The Investment Transaction will further strengthen our balance sheet to power our continuous endeavours in accelerating business growth, driving technological innovations and building long-term competitiveness."
Mazda revives rotary
Mazda has started production of the MX-30 e-Skyactiv R-EV for Europe at its Ujina Plant No. 1, in Hiroshima. This marks the return to mass production of vehicles equipped with a rotary engine after an 11-year hiatus since the discontinuation of the RX-8. Mazda is launching the R-EV with the same trim levels as the BEV version: Prime-Line, Exclusive-Line and Makoto. However, for the R-EV it has included a special 400-unit, limited edition variant called the Edition R. The plug-in hybrid combines a 17.8 kWh battery and a 50-litre fuel tank.
Panasonic to supply Mazda batteries?
Mazda and Panasonic's energy unit would start talks to set up battery supply for electric vehicles (EVs), the companies told Reuters. Such an effort on lithium-ion batteries was likely to carry Mazda a step closer to ramping up production of EVs, in a JPY1.5trillion (US$10.6bn) spending plan unveiled in November to drive electrification, the report said. Panasonic Energy would supply Mazda with automotive cylindrical lithium-ion batteries made in Japan and North America for EVs expected to be launched in the latter half of this decade, the companies said in a statement. A Mazda spokesperson declined to tell Reuters exactly what battery cells the automaker was planning to use in its EVs, adding that it would hold talks to secure supply from 2025-2027 onwards or later.
New Renault EV plant
Renault plans to build a new, full scale factory in South Korea dedicated to the production of electric vehicles (EVs) to meet growing demand for zero emission vehicles in Asia, according to reports citing a company official. The French automaker, through its 80% owned local subsidiary Renault Korea Motors, plans to build a new facility with a production capacity of 200,000 EVs per year in Busan, on the site of its existing 250,000 units/year vehicle plant. The facility produced around 170,000 vehicles last year, of which 117,000 were exported, mainly to Europe. The news came from Guido Haak, vice chairman of Renault Group, during a meeting with Busan mayor Park Heong-joon in Paris this week.
Italy blocks Chinese Pirelli owner
The Italian government this week moved to block Pirelli's largest shareholder, Chinese state-owned SinoChem Corporation, from taking control of the country's main tyre manufacturer. The move came as tensions between China and the west were highlighted during US secretary of state Antony Blinken's visit to Beijing this week. Pirelli was sold to a group of investors including China National Chemical (ChemChina) and Italian industrial holding company Camfin in 2015 for EUR7.1bn. ChemChina later merged with state owned Sinochem, which also owned a 9% stake in Pirelli, lifting its overall stake in the Milan based company to 37%. Despite being Pirelli's largest shareholder, SinoChem has been blocked from nominating the company's chief executive officer (CEO).
BorgWarner M&A
BorgWarner and Eldor Corporation have announced that they have entered into a Share Purchase Agreement under which BorgWarner has agreed to acquire the Electric Hybrid Systems (EHS) business segment of Eldor. The deal is valued at EUR75m at closing with a potential additional amount due subject to an earnout. Headquartered in Italy, Eldor's EHS segment includes on-board chargers (OBCs), DC/DC converters, and integrated high voltage boxes, all of which are expected to complement BorgWarner's existing product portfolio. The acquisition is expected to enhance BorgWarner's capabilities in engineering compact and efficient 400V and 800V on-board chargers that are compatible with the variety of grid configurations found.
Musk eyes India
Tesla chief executive Elon Musk has said the automaker would invest in India after talks with prime minister Narendra Modi, who is on a state visit to the US. Musk told Reuters: "He [Modi] really cares about India because he's pushing us to make significant investments in India, which is something we intend to do. "I am confident that Tesla will be in India and will do so as soon as humanly possible."
New eLCV brand for UK
UK automotive distributor International Motors (IML), known for Subaru and Isuzu distribution, is adding the German eLCV brand B-ON to its operations. IML is planning to have 25 dealerships by the end of 2023 with further expansion in 2024. Dealers will sell and service Max and Giga models with Box or Pure trim levels. B-ON electric vehicles have been used by Deutsche Post in Germany for six years, covering 250m miles.
Polestar China JV
A subsidiary of Polestar is entering into a strategic joint venture with technology company Xingji Meizu in China. The joint venture will combine Polestar design and performance ability with Xingji Meizu software and consumer electronics hardware development expertise. It will develop Xingji Meizu's existing technology platform, Flyme Auto, into an operating system for Polestar cars sold in China, including in-car apps, streaming services, and intelligent vehicle software. This will be complemented by mobile and augmented reality devices and customer apps. Polestar expects to transfer around 130 commercial staff in China to the new company which will become the sole authorised sales and service operation for the brand. Polestar will own 49% of the joint venture company.
Have a nice weekend.
Graeme Roberts, Deputy Editor, Just Auto