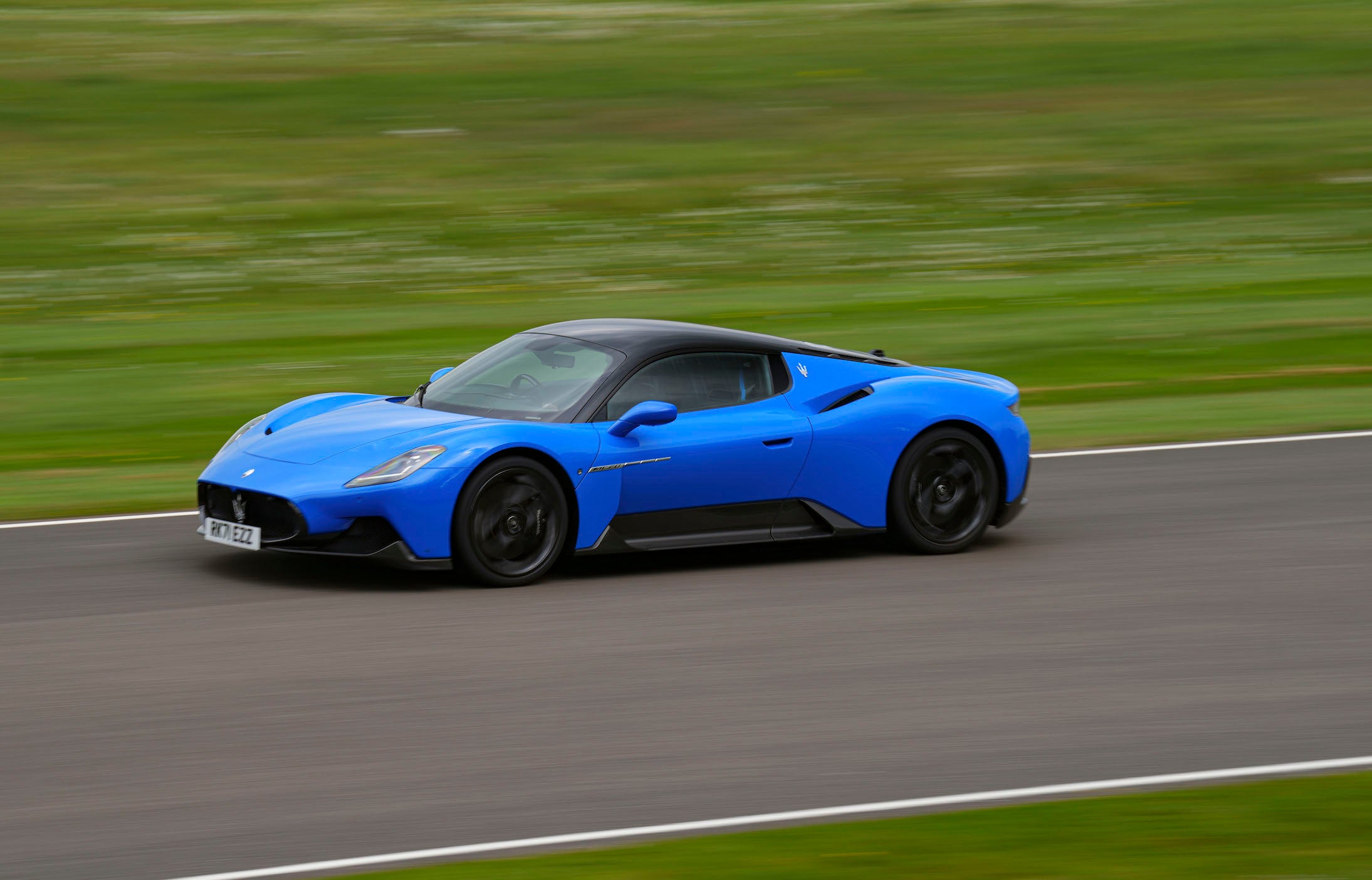 Unlike Ferrari, which manufactures the engines for certain Maserati models, the trident logo marque has moved quickly towards electric power. Stellantis has been wise enough to keep internal combustion engines in the mix though. The official position is a Folgore ('Thunderbolt') for every Maserati model line by 2025, with IC engines phased out before the start of the next decade.
IC-only era soon to end
A recent media day in Surrey saw not only the latest line-up available for short drives on the inevitable crowded, low-limit roads. Given how difficult that makes assessing any car, only the briefest of impressions can be made. Yet the Grecale and MC20 did impress.
Before going on, it's probably best to sum up where the range is at, particularly as there are all sorts of model names, plus the EVs.
We know how old the Ghibli and Quattroporte have been allowed to become, something which went part and parcel with how FCA chose to run many of its divisions. As a result, lots of cash must now be allocated to some 16 (the definition of brands varies) makes, Maserati needing its fair share of the grand total.
Ghibli going, multiple models incoming
How well do you really know your competitors?
Access the most comprehensive Company Profiles on the market, powered by GlobalData. Save hours of research. Gain competitive edge.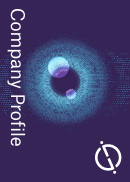 Company Profile – free sample
Thank you!
Your download email will arrive shortly
Not ready to buy yet? Download a free sample
We are confident about the unique quality of our Company Profiles. However, we want you to make the most beneficial decision for your business, so we offer a free sample that you can download by submitting the below form
By GlobalData
If that past no longer exists and the future is yet to arrive, then looking at now, we see two sedans, two SUVs and two sports cars: an impressive array. This is set to change quite a bit too, as follows:
Quattroporte (2013 to late 2024: electric replacement in 2025)
Ghibli (2013 to late 2023) – no replacement
Ghibli Hybrid (2020 to late 2023) – no replacement
Levante (2016 to 2024: replacement in 2024)
Levante Hybrid (2021 to 2024: replaced by a Levante Folgore in 2024)
MC20 & MC20 Cielo (2020 to 2028-30)
MC20 Folgore & MC20 Cielo Folgore (2024 to 2028-30)
Grecale (2022-2030) – no successor
Grecale Folgore (2023-2030) – electric successor in 2030-31
GranTurismo & GranTurismo Folgore (2023-2031) – electric successor
GranTurismo Cielo & GranTurismo Cielo Folgore (2024-2031) – electric successor
Jump forward to 2025 and Maserati's only car will be going after the same buyers as Jaguar's four-door GT. Size-wise, it will likely be somewhere between today's Ghibli and Quattroporte, so let's say close to five metres. That makes generation seven a little shorter than the current 'four doors' limousine.
The two SUVs will be the by-then three-year old Grecale and above it, a new Levante, supported by the still-fresh GranTurismo and and its Cielo ('Sky': targa or convertible) derivative. Both IC and EV versions of the MC20 coupe and Cielo will be due for facelifts in 2025.
It's looking like a convincing array of models and one that the likes of JLR will be watching with interest. Stellantis will therefore soon be seeing how the market reacts to the marque shifting so dramatically in both how it vehicles are powered and the number on offer.
Northern Europe – where EVs are already big
Maserati's UK boss, who was on hand at the driving day, is going to be ever busier. Already, he has responsibility for North Europe, which also means the Irish Republic and Scandinavia (but not the BeNeLux nations, Germany, Poland or the Baltics).
Peter Charters notes that worldwide, last year was a good one for the company, profit being 201 million euro on turnover of 2.3 billion, with a 10.1 per cent return on investment.
Seeking Porsche level RoI
Carlos Tavares, whom we should recall was number two to Carlos Ghosn and seems to share many of the beliefs of how to run a giant OEM, wants even better margins.
Maserati's North Europe boss has quite a bit of pressure on him then, the short term goal being 15 per cent. And even though that's at a global level, the UK alone is presently the biggest market in Europe and number five worldwide.
"Currently, we have 12 UK dealers [includes Northern Ireland], each one part of a plc [listed car retailing groups]. We're happy with that number, although there are plans to add one more. We don't need to have sites all over the place," he states.
"We're not chasing volume and we will not oversupply the market even as we anticipate doubling sales [in 2023] compared to 2022," Charters insists.
"GranTurismo is coming later this year and we're excited about that; it should be a big success, particularly in the UK. Then next year we'll launch the Cielo as well as the Folgores."
Are there enough Millennial millionaires?
I put it to Peter Charters that concentrating on the young EV-keen customers that Maserati says it seeks, flies in the face of a European population which continues to age.
"The brand stands for Modern Luxury, which means we're moving from a traditional definition to a more contemporary one. We can do both – keep attracting both those customers who love our cars now and new customers."
What about the specific demographic which has also been a traditional one for Maserati? "Historically, the majority of our sales have been to men. That's changing: the dealers are seeing more women – they love the new designs. Look at who buys the MC20; it's supposed to be all things to all men…and women, and it is."
Arrivederci V8…
Ferrari remains a powertrain partner for the company, although this will lessen over time as Maserati becomes the only all-electric luxury segment Italian marque. Just a few weeks ago, a statement from HQ announced that production of the V8-powered Levante, Ghibli and Quattroporte would be wound up at year-end.
…Ciao Nettuno* V6
EVs will be the only Maseratis to be available in seven and a half years' time. Yet here and now, the glorious-sounding MC20 comes as standard with a made-in-Modena turbocharged V6. It doesn't have Ferrari badges on the carbon engine cover though, instead Maserati and Nettuno, plus the trident logo.
The mid-engined supercar's dry-sump 90-degree biturbo V6 has two spark plugs per cylinder and is positioned fairly low in the car. You can see it clearly even without lifting a transparent panel aft of the cargo bay where even tiny rear seats would be too big. Between 'Neptune' and the back bumper is an equally dinky boot.
Lightning-fast shifts
The Ferrari-sourced engine produces a claimed 457 kW (621 PS/630 CV) and 730 Nm (538 lb ft). Drive goes to the rear wheels via an eight-speed DCT. Shifts are mostly Folgore-fast though very occasionally it's possible to trigger a slightly abrupt one when being brutal with the right pedal.
Getting in and out of the 'Maserati Corse 20' is via scissor-action doors. You need to have total faith in them unlocking automatically in the event of a crash as there are no mechanical latches. I noticed the same thing in the rear of the Grecale: is Stellantis copying the not-always-great cost-elimination ideas of Tesla?
Tactile treats
This is a surprisingly unintimidating car, as Peter Charters points out. Slide in – OK the seats are low – notice the newly usual Maserati P-R-N-D buttons on the dashboard are absent in this model. Instead, to activate Park, pull both paddles, while for forward/manual or reverse, there are two circular switches: D/M and R.
Even the engine is fairly tame-sounding at idle, at least with the doors pulled down shut. The feeling inside is cosy, the rear-view mirror will go digital at the press of a switch so it's easy to back up, headroom is plentiful and the dashboard and central tunnel are empty of fussiness. Just as great, you don't have to tolerate a big, distracting screen.
The hazard lights and A/C MAX controls are on the ceiling, the headliner is lovely and soft, and if you're a fan of leather or leather-look interiors, the MC20 has plenty of the stuff. Maserati has specified some durable-looking fabrics too, these part-covering the seats. There is even a handy cubby box, although it's pretty small, as is the almost accurately named glovebox: you can just about get a pair in there.
How sensational is this car? Very, even when I couldn't explore anything approaching its limits or any of the chassis settings (choices are WET, GT, SPORT, CORSA and ESC OFF). All that's missing really is a grab handle for the passenger, although they do have a metal plate angled into the floor for those bracing moments.
Maserati in 2023: so far so very good
Maserati should push past a four-figure sales tally in Britain this year, year-to-date registrations being up 46 per cent to 459 as at 31 May. And despite what the CEO Davide Grasso and regional MD Peter Charters maintain, lots of volume will surely be welcome. Their challenges will be ensuring faultless component quality and build quality and keeping the IC cars selling well to fund that electric-only future.
The base price for a Maserati MC20 (coupé) is GBP204,290. Combined WLTP consumption is 24.6 mpg and CO2 is 261 g/km.
*Although Maserati called Nettuno a new engine, it shares much with Ferrari's F154 V8 from the SF90 Stradale, including 88 x 82 mm bore and stroke dimensions, as well as the Alfa Romeo 690T biturbo from the Giulia and Stelvio. The latter can be thought of an F154 with two fewer cylinders and many modifications.