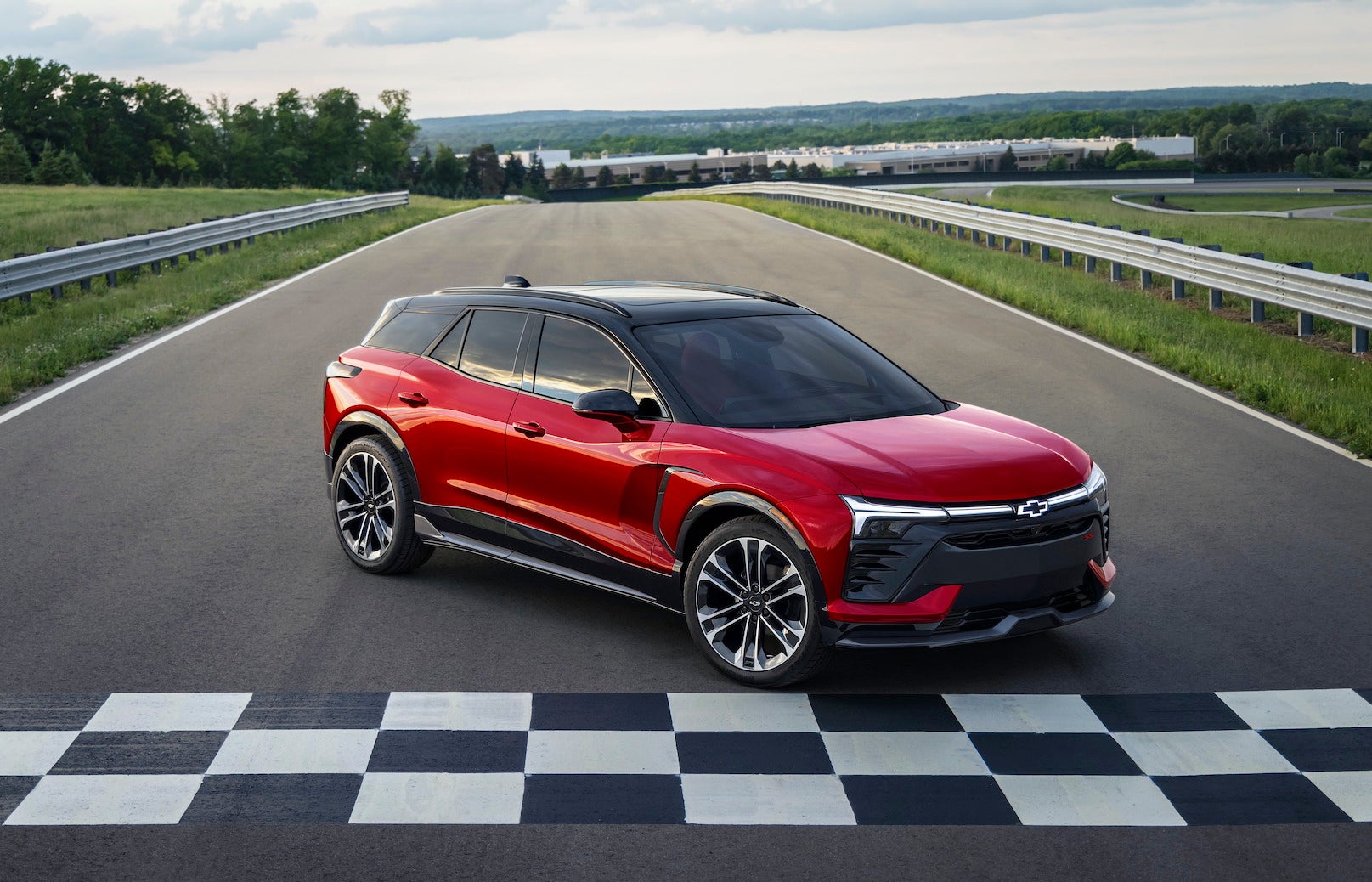 Our regular detailed monthly analysis showed domestic sales by South Korea's five main automakers combined fell slightly to 105,091 units in August 2022 from 106,247 units a year earlier, according to preliminary wholesale data released individually by the companies. The domestic vehicle market remained weak in August, following a series of interest rate increases by the central bank over the last year and reflecting also rising economic uncertainty. Some manufacturers also continued to be affected by supply chain bottlenecks.
While western motor shows seem to be all over the place – Geneva show in Doha, anyone, Detroit (NAIAS) in summer? – the Chinese shows continue more or less as normal. This week we had news of the 2022 Chengdu show and ran our usual global debuts list. Sample: Buick – The Envista is a 4,638 mm long crossover-coupe for the Chinese market. Even though General Motors stated in June that the brand would have an EV-only future, a turbocharged 1.5-litre engine powers the Envista. The platform, a 2,700 mm wheelbase dimension and certain other things are shared with the Chevrolet Seeker, another model which is mainly for China.
Chevrolet – came under scrutiny this week as part of a look at General Motors future models. This first of a two-part look at forthcoming Chevrolets lifted the curtain to reveal certain EVs. Suddenly, at least in North America, it's all change for GM's number one brand as the EV revolution gathers speed. After a potential battery fire risk caused an extended production stoppage for the Bolt and Bolt EUV, Chevrolet really needs a couple of home runs with its next EVs. Will the forthcoming Silverado EV, Blazer EV and other electric models offer what it takes to tackle Tesla?
That peek at future electric Chevrolets was complemented by a look at next generation petrol and diesel models. Even though it continues to spend ever more cash on EVs, General Motors still sees a future for multiple IC-powered Chevrolet models. This report offers an overview of some of those vehicles.
Major OEMs are increasingly looking to new revenue streams enabled by selling monthly subscriptions to in-vehicle services. The ever-increasing amount of on-board software-based technology found in modern vehicles has introduced plenty of new opportunities for monetisation in the cabin, including selling monthly subscriptions for features such as infotainment, phone connectivity, heated seats, ADAS functions and semi-autonomous driving. Discussions around subscription services was sparked recently by the revelation that BMW was, in certain markets, offering the use of heated seats for an $18 per month charge. Responses to this story were overwhelmingly negative, with scores of commenters criticising the German automaker for what was seen as a greed driven move to monetise a function that most felt should be included in the vehicle purchase price. BMW's seating subscriptions are probably just the tip of a contentious iceberg which, over time, will see OEMs gradually push at the boundaries of what customers are willing to pay for, while building as many novel revenue streams into their vehicles as possible. This is a dangerous strategy, however, because the strength of consumer backlash against such services risks causing companies long-term reputational damage if they are seen to be 'greedy'.
Amazon has announced that the company has signed an agreement with Plug Power to supply 10,950 tons per year of green hydrogen for its transportation and building operations starting in 2025. The company will start to use green hydrogen to replace grey hydrogen, diesel, and other fossil fuels as it works to decarbonise its operations, and this green hydrogen supply contract will provide enough annual power for 30,000 forklifts or 800 heavy-duty trucks used in long-haul transportation. When it comes to hydrogen, the challenge is that over 95% of supply is currently made from fossil fuels. Amazon wants to help change that. Large purchase agreements like this one help foster the growth of green hydrogen, it says, which is produced through a zero-carbon pathway using water and renewable electricity.
South Korea's steel and chemicals group POSCO Holdings Company said it has completed construction of a battery recycling plant in Poland, as the company continues to expand into the fast-growing global electric vehicle (EV) sector. The Poland Legnica Sourcing Center (PLSC), located in Brzeg Dolny – some 30 km north of the capital city Warsaw, has a processing capacity of 7,000 tons of used batteries per year. The plant will shred used batteries to produce black mass, a powder containing nickel, lithium, cobalt and manganese. The plant's output will be shipped to Posco HY Clean Metal, a battery materials recycling joint venture between Posco and China's Huayou Cobalt Company based in South Korea, which will extract the individual metals. The facility when completed will have the capacity to process 12,000 tons of black mass per year.
Factorial Energy, a specialist in the development of solid-state battery technology for electric vehicle (EV) applications, has announced it will establish a new advanced manufacturing facility in the Boston suburb of Methuen. The new facility will produce Factorial's new solid-state battery cell technology for EVs. The company is currently working with automakers Hyundai Motor Company, Mercedes-Benz and Stellantis to develop safer and higher performance solid-state EV battery cells for future passenger and commercial vehicles.
Wey, the premium brand of Great Wall Motors (GWM) has launched a new variant of its Mocha DHT-PHEV SUV, which is reportedly China's first mass-produced model to be fitted with Qualcomm's Snapdragon Ride, the chipmaker's platform for autonomous driving functions. Qiao Xinyu, deputy general manager of Wey, said smart driving will be the decisive competitive factor in the future for the NEV segment. In terms of hardware, the model features 31 sensors including two pieces of LiDAR as well as a 360 TOPS chip.
Toyota Motor will increase the price of automotive steel it sells to parts makers by a record of around JPY40,000 (US$289) per tonne in the October-March fiscal second half, following its latest round of negotiations with Nippon Steel. Toyota is Japan's largest buyer of steel and is responsible for sourcing the metal for use both in-house and by its suppliers. Its purchase price serves as a benchmark for contracts in a range of industries from shipbuilding to home appliances, and the latest hike could be felt through a wide swathe of Japan's business sector. Since fiscal 2010, Toyota and Nippon Steel have renegotiated prices every six months based on the changing cost of iron ore, coking coal and other raw materials. The two companies agreed to an increase for the third time in a row in their latest negotiations.
Have a good weekend.
Graeme Roberts, Deputy Editor, Just Auto