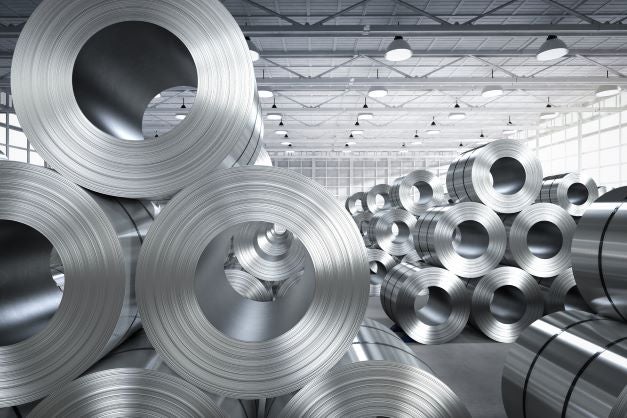 Toyota Motor will increase the price of automotive steel it sells to parts makers by a record of around JPY40,000 (US$289) per tonne in the October-March fiscal second half, following its latest round of negotiations with Nippon Steel, a Japanese media report said.
The Nikkei noted Toyota is Japan's largest buyer of steel and is responsible for sourcing the metal for use both in-house and by its suppliers. Its purchase price serves as a benchmark for contracts in a range of industries from shipbuilding to home appliances, and the latest hike could be felt through a wide swathe of Japan's business sector.
Since fiscal 2010, Toyota and Nippon Steel have renegotiated prices every six months based on the changing cost of iron ore, coking coal and other raw materials, the report added. The two companies agreed to an increase for the third time in a row in their latest negotiations.
Nikkei said a JPY40,000 increase is believed to amount to a roughly 20% to 30% jump. Previously, the largest increase under this framework had been around JPY20,000 per ton for the April-September half of this fiscal year.
The move came as the war in Ukraine accelerated the surge in commodities prices. Coking coal topped records in the April-June quarter, rising 30% since January-March. Iron ore was also at high levels.
Palladium, used in catalytic converters, was up over 10% at the end of August from its recent low in July. Toyota expects its materials costs to increase by JPY1.7 trillion for the fiscal year ending 31 March, 2023.
Toyota has responded by raising prices in some markets like the US. But it has kept them flat in Japan, even as rivals like Mazda Motor and Mitsubishi Motors have begun to lift prices for certain models.
Still, the material cost of a car had roughly doubled from the 2020 average as of May, according to Tomoyuki Suzuki at US-based consultancy Alix Partners. Steel is believed to account for around half that cost, and the new deal between Toyota and Nippon Steel could force the automaker to consider raising the price of its cars, Nikkei said.