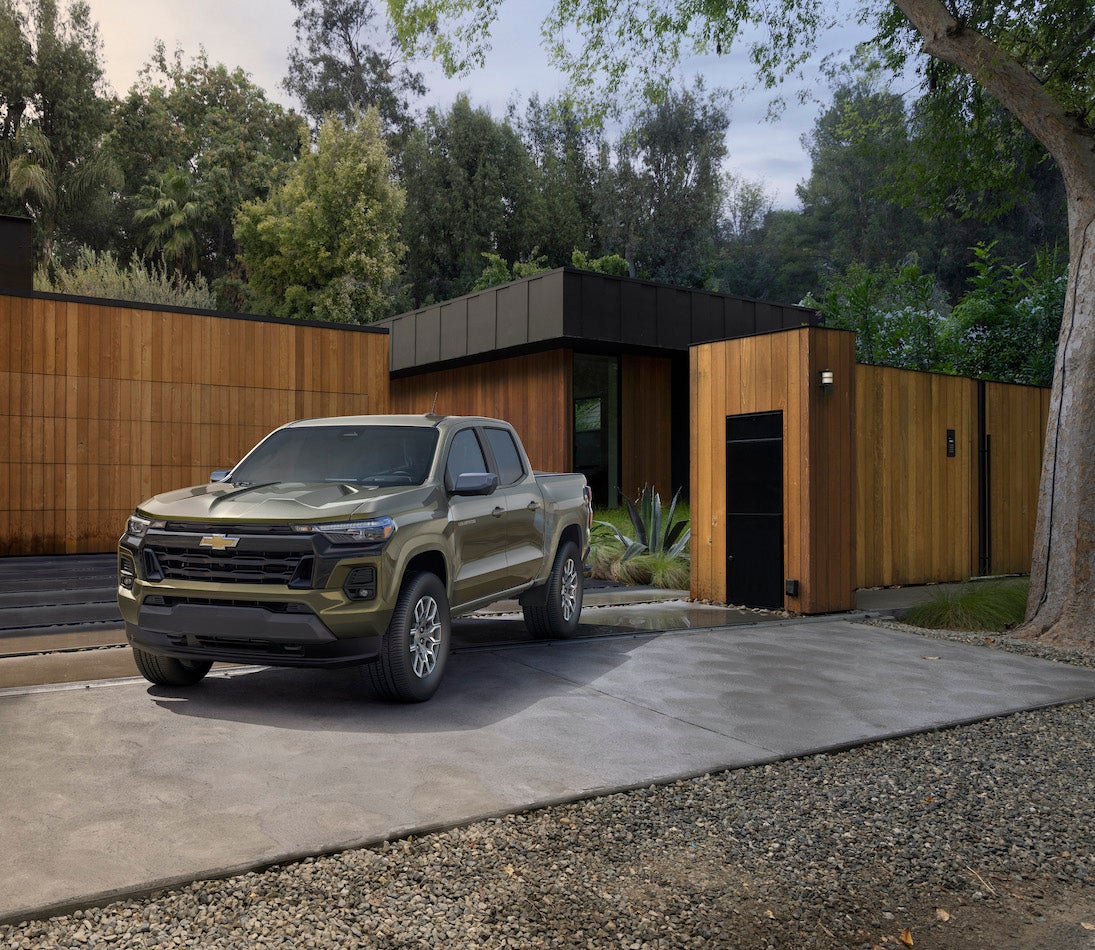 Even though it continues to spend ever more cash on EVs, General Motors still sees a future for multiple IC-powered Chevrolet models. This report offers an overview of some of those vehicles.
Cars
With the demise of so many others, the Onix has become the brand's best selling car. The current generation was a world debut at Auto Shanghai in April 2019, China being one of its two main markets.
The Onix's GEM (Global Emerging Markets) architecture is related to VSS-F, which is General Motors' global front-wheel drive platform. GEM is a lower cost, less sophisticated version. GM do Brasil was the 'home room' for GEM and its Chevrolet models, PATAC in China is responsible for engineering Buick vehicles which use the architecture.
Brazil's Onix was announced locally in September 2019. Unlike the previous model, which was South America's best selling vehicle, both five-door hatchback and sedan are called Onix. Previously, the four-door had been called Chevy Prisma. Now it is the Onix Plus. Combined sales for 2022 as at the end of July were 77,762.
Due to Covid and the semi-conductor supply crisis, GM's Gravataí plant went offline in early March 2021 and the plant stayed idle for an extraordinary five and a half months. Even then, it only resumed with a single shift.
In the absence of the Onix and Onix Plus, Fiat became Brazil's number one brand, a title which had been lost a few years earlier in the three-way battle between Chevy, VW and Fiat. Chevrolet is powering its way back (1 Jan-31 Jul: 143,821), having overtaken VW (123,625) but Fiat (222,908) is still way ahead.
Facelifts for the Onix and Onix Plus should be launched in 2023 with their successors due in 2026.
There are now very few Chevy car models in North America, the Spark being the latest one to have been discontinued. That leaves the Camaro, Corvette and Malibu.
While the ninth generation of the midsize sedan could be the next model to face the axe in North America, 9DSC, a successor just for China, could be launched as soon as 2023. That's because the existing model – called Malibu XL and built by SAIC GM – has performed well there, at least historically. However, year-to-date sales as at the end of July were only 18,018.
Due to a series of manufacturing-related delays, only some of which were to do with Covid, a planned expansion of the current generation Corvette range has taken some time.
Announced for the 2020 model year in April 2019, the C8 series line up of variants is slowly being increased. The latest is the Z06, new for the 2023 model year. This is powered by LT6, a special 670 hp 5.5-litre V8 featuring a flat-plane crankshaft and an 8,600 rpm redline.
We still haven't had any official news on the long-rumoured electrification of the C8. Nonetheless, prototypes have been caught by photographers on multiple occasions. The so-called Corvette e-Ray, a hybrid, will probably be added for the 2024 model year. There should also be a minor facelift for all variants.
The C9 series Corvette isn't due until the 2028 model year so it's too early to speculate about definitive specifications. Nonetheless, gasoline engines shouldn't be ruled out even if they might only be for high-priced, low volume editions.
Pick-ups
Even though the previous model went out of production in April 2021, the third generation Montana isn't due to arrive until 2023, GM do Brasil confirmed in March. There, this small pick-up will go up against the Fiat Strada and Volkswagen Saveiro.
The new model will be larger and use GEM, a FWD platform. Production will be at the São Caetano do Sul plant in the country's south east.
Mexico, a major export destination for the former Chevy Tornado will likely again receive a rebadged Montana. Sources indicate that the only body, at least initially, will have four full sized doors with the standard engine being GM's 1.2-litre three-cylinder turbo.
Launched there in April, the S10 Max is new for the 2023 model year in North America but restricted to the Mexican market. GM imports it from China.
Available in Chassis Cab, Regular Cab and Crew Cab configurations, the S10 Max is the same vehicle as the Maxus/LDV T70 (as well as the closely related MG Extender). The S10 Max, which is built by SAIC, is unrelated to the Chevy S10.
Back in December 2019, GM stated that it would manufacture the next generation of its mid-sized pick-ups for North American markets at Wentzville. No date of introduction was given but the Missouri factory should start building the Chevy Colorado and its more upscale GMC Canyon twin in January.
North America's new-for-2023 Colorado pictured above was officially announced in July. There is just the one body, a Crew Cab, but there are five trim levels for the US market: WT (Work Truck), LT, Z71, ZR2 and Trail Boss. General Motors' own eight-speed 8L90 Hydra-Matic automatic transmission is standard for all.
Unlike the old model, which had three engine choices, including a gasoline V6 and a diesel, the latest one will only be available with GM's L3B. This 2.7-litre four-cylinder gasoline turbo does, however, come in three states of tune:
Turbo – 237 hp and 259 lb ft (standard for WT and LT)
Turbo Plus – 310 hp and 390 lb ft (standard for Z71 and Trail Boss, optional for WT and LT)
Turbo High Output – 310 hp and 430 lb ft (standard for ZR2)
In June 2021, the main union representing workers at GM do Brasil's São José dos Campos plant announced the news that a new S10 (the old Colorado has that name locally) would be in production there during 2023, followed by a new TrailBlazer.
There should also be a Colorado EV as well as an electric Canyon. These will reportedly be launched in 2026 with production supposedly to be at the Orion Township plant in Michigan.
GM's highest volume pick-up by far is of course the Silverado 1500. This month marks four years since production of the T1XC shape model began. As with the previous generation truck, the current one is sold in Mexico as the Chevrolet Cheyenne, 'Silverado' being the base trim level there.
Part of the changes for the 2022 model year Silverado was a ZR2 variant. Others, each of which was facelifted, were revealed in September 2021 but deliveries didn't commence until spring 2022.
Among the powertrain changes, the 2.7-litre engine gained torque (to 430 lb ft, +82) while the LM2 Duramax 3.0-litre straight six diesel had its towing rated boosted to 13,300 pounds. Choices became:
L3B 2.7-litre turbocharged DOHC inline four-cylinder, 310 horsepower and 430 pound feet of torque, RWD or 4WD, eight-speed automatic
L84 5.3-litre OHV V8, 355 horsepower and 383 pound feet of torque, RWD or 4WD, ten-speed automatic
L87 6.2-litre OHV V8, 420 horsepower and 460 pound feet of torque, 4WD, ten-speed automatic
LM2 3.0-litre turbocharged DOHC inline six-cylinder diesel, 277 horsepower and 460 pound feet of torque, RWD or 4WD, ten-speed automatic
Now, for the 2023 model year, GM will add the ZR2 Bison, a special edition. Another novelty is more power and torque for diesel Silverados/Cheyennes, outputs rising to 305 hp and 495 lb ft.
Next year's launch of the Silverado EV has raised some questions over what then becomes of the 1500: this time next year it will still only be five years old.
The electric truck has different styling to the gasoline and diesel model so it's probably also a preview of how the next generation IC-fuelled Silverado 1500 will look. Will that mean GM replacing the combustion-powered truck as soon as the '25 model year?
A new Silverado in CY24 would be an expensive move. But it could pay off as the timing also works to get the model on the market a year before the next Ram 1500. Also, a new F-150 won't arrive until 2027 so Chevy (and GMC) could have an advantage over both major competitors in the segment.
SUVs & Crossovers
The Groove is a small crossover for certain countries in the Americas, although not the US or Canada, as well as for some markets in the Middle East and elsewhere. It is manufactured in China by the SAIC GM Wuling joint venture and comes off the same production line as the very closely related and older Baojun 510.
GM's first market in South America to announce the model was Chile (October 2020), followed soon after by the relevant importers in Colombia, Peru, Ecuador, Bolivia and Uruguay. The Groove is available in either Brazil or Argentina. In Mexico it was new for the 2022 model year and there should be a facelift for MY23 or MY24.
A new Groove is due in 2026.
GM Korea led development of a newly revealed 4,537 mm long crossover-coupe. Although it was announced first for the Chinese market (July) and is built by SAIC General Motors, the Seeker will also be made in South Korea. There, it takes the place of the Chevy Spark within the Changwon factory.
In China, the engine is a 1.5-litre turbo but what will power the Seeker made by GM Korea isn't yet known. As for the platform, this is VSS-F, while the life cycle should be seven years.
The Blazer is a larger model, the existing generation having been launched in early 2019. It sells well in North America and to a lesser extent, in China.
A facelift for the 2023 model year was revealed at the Chicago auto show in February 2022. As well as the restyle, the 2.5-litre engine was dropped and replaced by a 228 hp 2.0-litre turbo, while the 3.5-litre V6's power became 308 hp (up from 305). Production commenced in August. China's Blazer is also about to have the styling changes.
The Blazer EV, revealed in July (see the link below for future Chevy electric models), is likely to be the effective replacement. i.e. there probably won't be a next generation ICE-powered Blazer. Production in Mexico and China should end in 2025.
Introduced five years ago this month, the Traverse is a large FWD/AWD crossover available mainly in North America. The life cycle should be nine years with two facelifts: one announced in March 2020 for the 2021 model year and available from late 2020 and the second in 2023.
The next generation model will again be made at Lansing in Michigan on the same line as the replacement for the Buick Enclave: GM made that announcement in January.
The Tahoe and Suburban, each new in CY2020, aren't due for mid-life facelifts until 2024. These standard and long-wheelbase full-sized SUVs should then be replaced in 2027 for the 2028 model year. Each should be electric and use the BT1 architecture and GM's Ultium-branded battery packs.
This was the second of two features examining certain future Chevrolet models, the first one having looked at Chevy EVs. There were also recent reports on what's likely to be coming for Baojun and Wuling. Next in Just Auto's GM future models series, the focus will be on GMC and Hummer. After this comes Buick, then Cadillac.