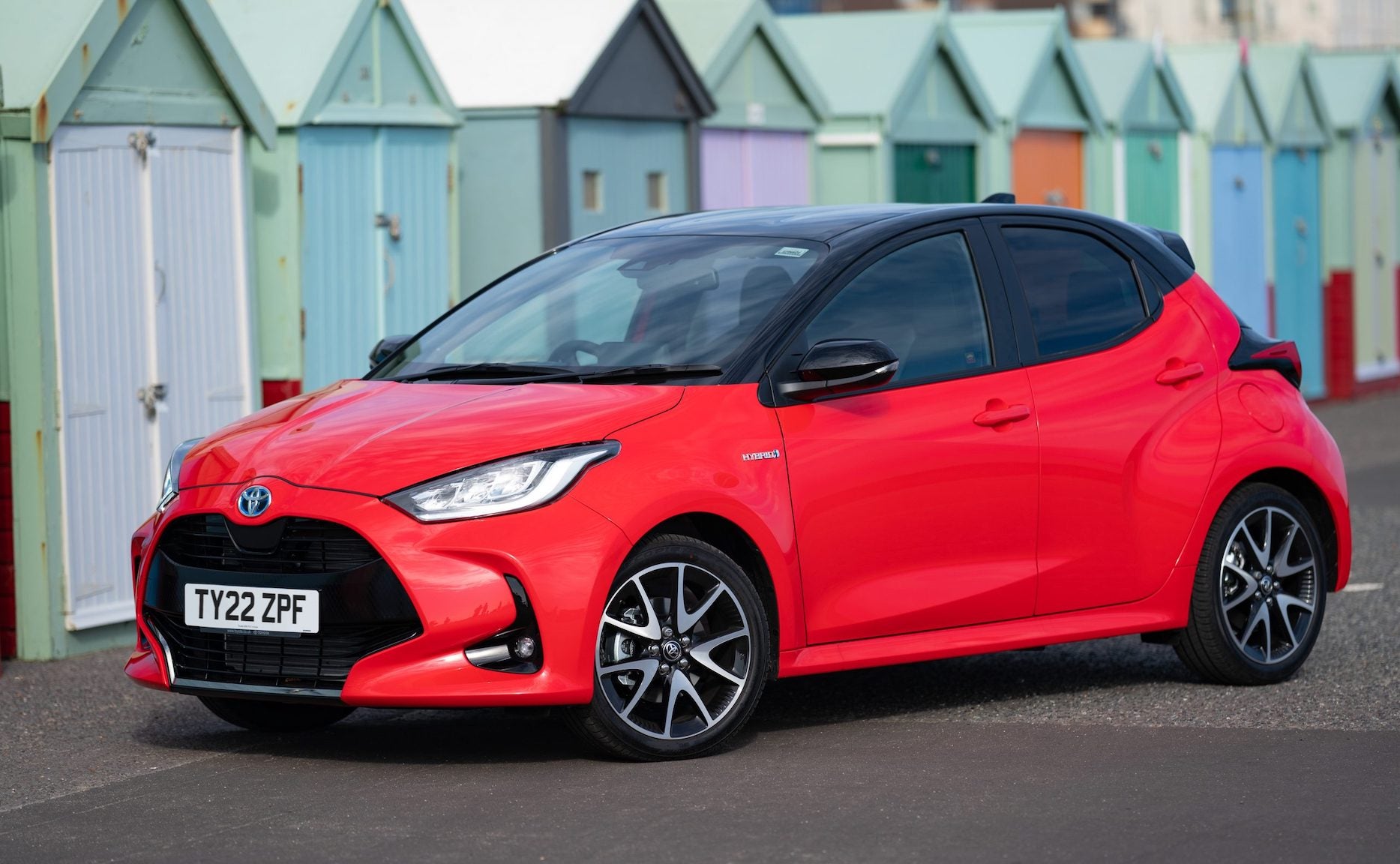 More successful in Europe than it is even in Japan, the now two years young model only seems to become ever more popular.
Last year, Yaris sales crossed the 165,000 cars mark (EU-EFTA-UK) according to Dataforce, more than double the number delivered in China. So even without any availability in the USA, this is now one of Toyota's global top sellers.
Leading TME's five main models
One of the keys to understanding how Toyota Motor Europe (TME) became such a force in recent years is knowing that it doesn't just rely on the Yaris. The Yaris Cross is rising fast, the Corolla continues to be a great success, while C-HR and RAV4 deliveries were also strong in 2022. This continues in 2023.
As with those other four mainstays of TME's volume, most examples of the Yaris have petrol-electric propulsion.
Market share: up, up and away
Europe-wide, Toyota seems only to become ever better at conquesting, having overtaken every mass-premium and other make apart from Volkswagen. Britain is an especially fascinating case with March data showing a fifth place year-to-date. In fact the Japanese brand's 31,748 sales were too close for comfort if you're fourth placed Audi (32,698) or Kia (32,255). Ford (36,423) and VW (40,991) are safe though.
A really good April could therefore see Toyota vaulting into third position in the British market, which is far from being an unthinkable proposition. Particularly when sixth and seventh placed Nissan (25,950) and BMW (25,846) are so far back.
Chasing Stellantis and Ford
The Corsa and Fiesta continue to be the British market's favourite B-hatchbacks but the Yaris has a vast and growing following. The Toyota name for reliability and low-cost ownership counts for much, something which greatly helps the brand's other B segment sales winner, the Yaris Cross.
New Generation Architecture – B segment
Each of Toyota's four-ish metre long models is built on the giant OEM's huge volume TNGA-B architecture. That's mostly for FWD vehicles but electric AWD is also possible, although in the case of the Yaris, only for the GR three-door hot hatch.
Gazoo Racing is now used for a high-priced trim level called GR Sport. This in fact costs the same as the top-spec Excel model grade but has a look all of its own.
How sporty is GR Sport?
A car I recently greatly enjoyed driving has a kind of fuel-sipping GTI feel to it. You get the sharp styling tweaks such as a special grille, 18-inch wheels with painted red highlights and a few other touches. The interior is spiced up too, with a black and red GR emblem and some red stitching on the steering wheel, plus premium-feeling seat fabric with matching scarlet seams.
The instrument pack is predictably digital and there's a good sized screen atop the dash with heating and cooling controls below it. As with Honda, Hyundai, Kia and few others, Toyota is retaining buttons and dials for such functions. Something many of us applaud.
Power feels about right for the car's size and weight, this being 85 kW (116 PS) from the 1.5-litre three-cylinder engine and motor. The electronic CVT is light years better than such transmissions were in previous generation Toyotas and the lack of a manual gearbox in what's supposed to be a sporty car isn't really an issue.
Dynamics, economy and build
The suspension is a touch tighter tuned than in lesser trims and combined with the big diameter, wide tyres, road-holding is very good. The chunky steering wheel is a pleasing detail too, the dynamics really only let down by a ride that can sometimes be a bit on the firm side. Blame much of that on our nation's crumbling road surfaces.
It would be wrong not to highlight a real strongpoint of the Yaris Hybrid, that being its excellent combination of low fuel consumption and CO2 emissions. Combined numbers are 64 mpg and 112 g/100 km. It isn't the fastest car in its class, with a 0-62 mph time of 9.7 seconds but that's probably plenty rapid for the target customer. And a 109 mph top speed matters less than how quiet and stable the thing is on motorways.
Production for the European region is at two plants, these being Valenciennes (France) and Kolin (Czech Republic). A further four factories (Nagakusa, Motomachi, Ohira and Iwate) take care of build for Japan and many export destinations. And for other parts of Asia, it's Gateway (Thailand) and Guangzhou (China).
Conclusion
That manufacturing footprint proves just how important this model remains for Toyota globally. When you consider the competitors it has the world over, the sales performance of the Yaris here in Britain and TME's thirty-plus other nearby markets comes sharply into focus. Forget the Polo, Corsa, Fiesta and other mere regional contenders – this is very big deal of a small car.
TGB markets the Yaris Hybrid in four model grades: Icon (GBP22,110) Design (GBP23,170), GR Sport and Excel (both GBP25,070).