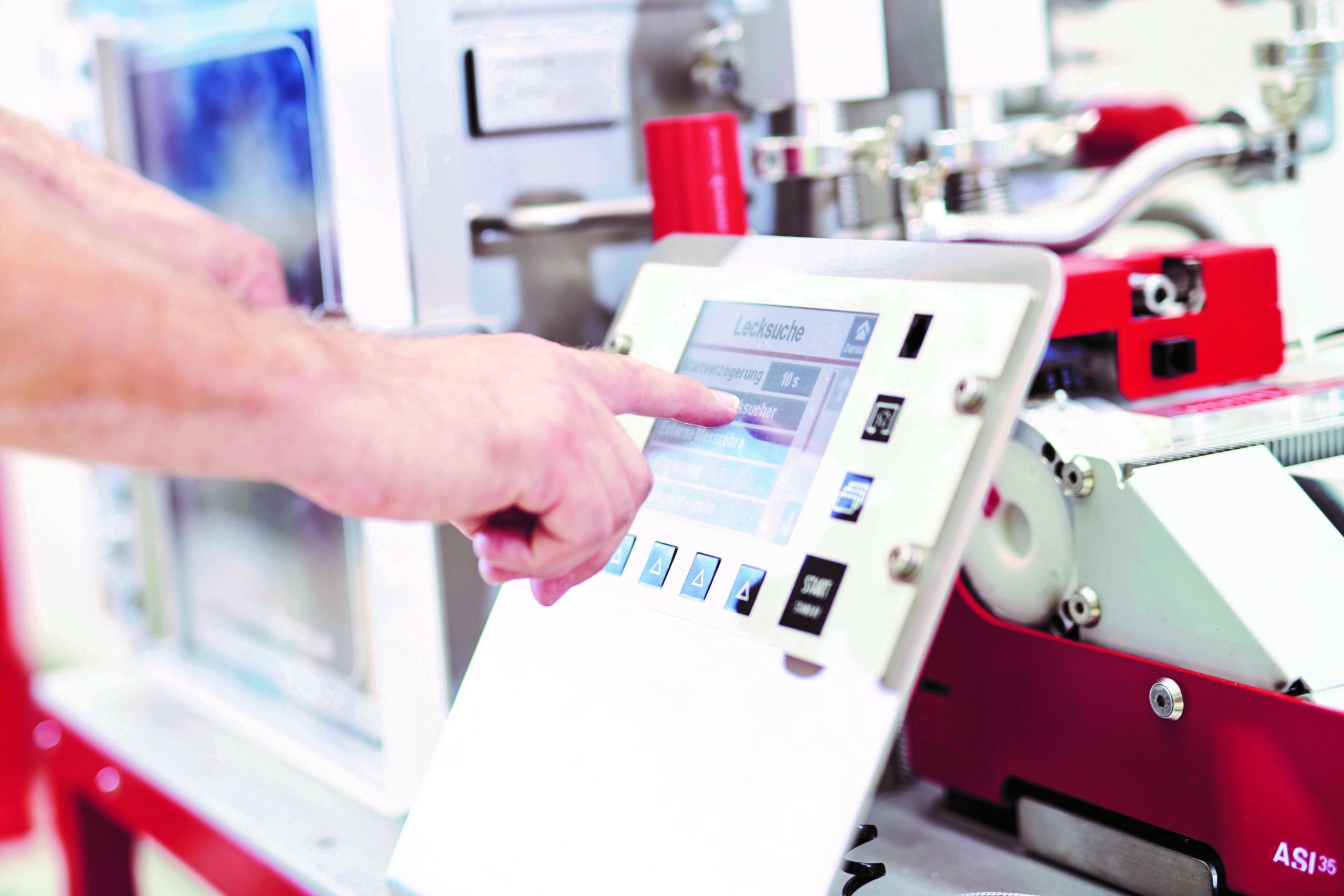 For more than 50 years, Pfeiffer Vacuum has led the field of industrial leak testing in the HVAC-R industry, with investment towards innovative solutions that are smarter, more cost-effective and sustainable
Pfeiffer Vacuum has maintained its lead position in the HVAC-R (heating, ventilation, air conditioning and refrigeration) market by providing world-class products and services to its customers. Its research and development into ever-newer technologies and customer service propositions has made its name as the most attractive company to partner with for your products.
With Pfeiffer Vacuum's leak testing and vacuum creating products, they lay the foundation for an efficient working system with which end-users can control temperature, humidity and purity of the atmosphere in enclosed spaces. There is a huge range of products, like fridges, freezers and air conditioning (AC) systems that have gone through Pfeiffer Vacuum's test solutions, that are being installed in houses, residential buildings, offices and factories. Cars and other vehicles can also have ACs as standard.
Planning leak-free refrigeration circuits
Refrigerators and freezers, together with domestic air conditioning units and systems are in virtually every home. And with the drive towards electrification of vehicles gaining pace, the need to ensure that all systems used in any products that may be installed in the home or a vehicle are tested exhaustively to be leak-free, whether they are radiators, heat exchangers, condensers, hoses or small-diameter tubing that can be tens of metres long.
All of these products can have huge internal surfaces that need to be tested against leaks from joints and connections, especially when under pressure, to ensure they do not leak refrigerants into the atmosphere, to protect humans and the environment. This need has never been greater.
Why HVAC-R systems need to be leak tested?
Leak testing during production lays the basis for the secure and long-term operating life of all machinery that is used to reduce ambient temperature, such as air conditioners, fridges, freezers, and larger cooling systems for containers, buildings etc.
To comply with the requirements of relevant national and international regulations and standards, refrigeration circuits must be kept as leakproof as possible. The acceptable leakage for HVAC-R applications are within the range of 1E-04 – 1E-5 mbar l/s. A leak can consequently bring up the following issues:
Reduced system performance
Increased energy demand
Overheating
Compressor damage and failure
And, above all, release of refrigerant into the atmosphere
Any of the above incidents may damage systems, increasing downtime as well as operating costs in relation to materials, servicing and electricity. It may also reflect negatively on sales, the corporate image and above all: the acceleration of climate change because refrigerants are notorious air pollutants and are classified as ozone-depleting substances (ODS).
Vacuum drying
Pfeiffer Vacuum is a one-stop shop for everything for residential, commercial, and industrial vacuum applications. Their product range includes equipment for vacuum generation, measurement, analysis and leak testing. They also have vacuum drying applications, which are the critical first step in performing successful leak tests, as evacuation and simultaneous drying of any system influences its efficiency and reliability.
Particular attention is paid to drying the residual moisture: the challenge is to remove the thin layer of moisture on the internal surfaces of compressors, condensers, evaporators, valves and tubing. If a system is not actively dried, residual moisture can freeze during operation and cause failures in expansion valves or closing pipes, and it can also react adversely with the refrigerant, making acids that can damage the system and are harmful to the environment.
Leak detection devices
In pursuit of ensuring robust solutions to help companies mitigate these types of physical and financial hazards, Pfeiffer Vacuum is continuing to develop a wide range of leak detection systems to cover most applications, especially as the sector is growing exponentially. There are many reasons this is happening; the rise in population and increasing temperatures around the world being the primary factors.
Consequently, many more houses, offices and factories are being built to accommodate people, and air conditioning and refrigeration systems are becoming ubiquitous in those construction sub-segments.
One of Pfeiffer Vacuum's most recent products, the ASM 306 S, is a sniffing leak detector for helium and hydrogen, with a rugged design for 24/7 use even in harsh environments. It enables leak testing of assemblies and subassemblies of client products and sites and can be easily integrated into a client's system.
Robotic sniffing is also a rising demand for HVAC-R applications, where a robotic device uses the ASM 306 S's sniffer probe with its 300 sccm (standard cubic centimetres per minute) sniffer flow. The 300 sccm allows a faster leak testing process, and Pfeiffer Vacuum supports integrators with implementing robotic sniffing with their products, experience and leak testing solutions.
Unique pre-sales service
Pfeiffer Vacuum's leak detection application engineers support customers around the globe from the very beginning of any relationship. In fact, they are unique in offering a pre-sales service that removes any chance of wasting time or money.
Their consultants can be contracted to carry out a feasibility study. Where the client is unsure of leak test requirements, Pfeiffer Vacuum's engineers will test the viability of their solutions to the client's products or installations.
Customer training and remote support
Pfeiffer Vacuum divides its global support function into two departments – application and technical.
Application support starts at the first customer contact, with a possible feasibility study for leak testing services, and extends to planning and supporting leak test procedures. Technical support is for all product- or service-related questions, and for arranging maintenance outside of contract or emergency repairs.
For 2022, Pfeiffer Vacuum is continuing to focus on its HVAC-R business in three market segments:
Residential (flats, house, cars, restaurants, etc.)
Commercial (hotel, grocery stores, offices, hospitals, airports, etc.)
Industrial (pharma, chemical industry, etc.)
All these sectors are required by regulations to have leak-tight systems. The main differences between them are the size and complexity of the installations.
Further details:
For more information, please visit the Pfeiffer Vacuum website