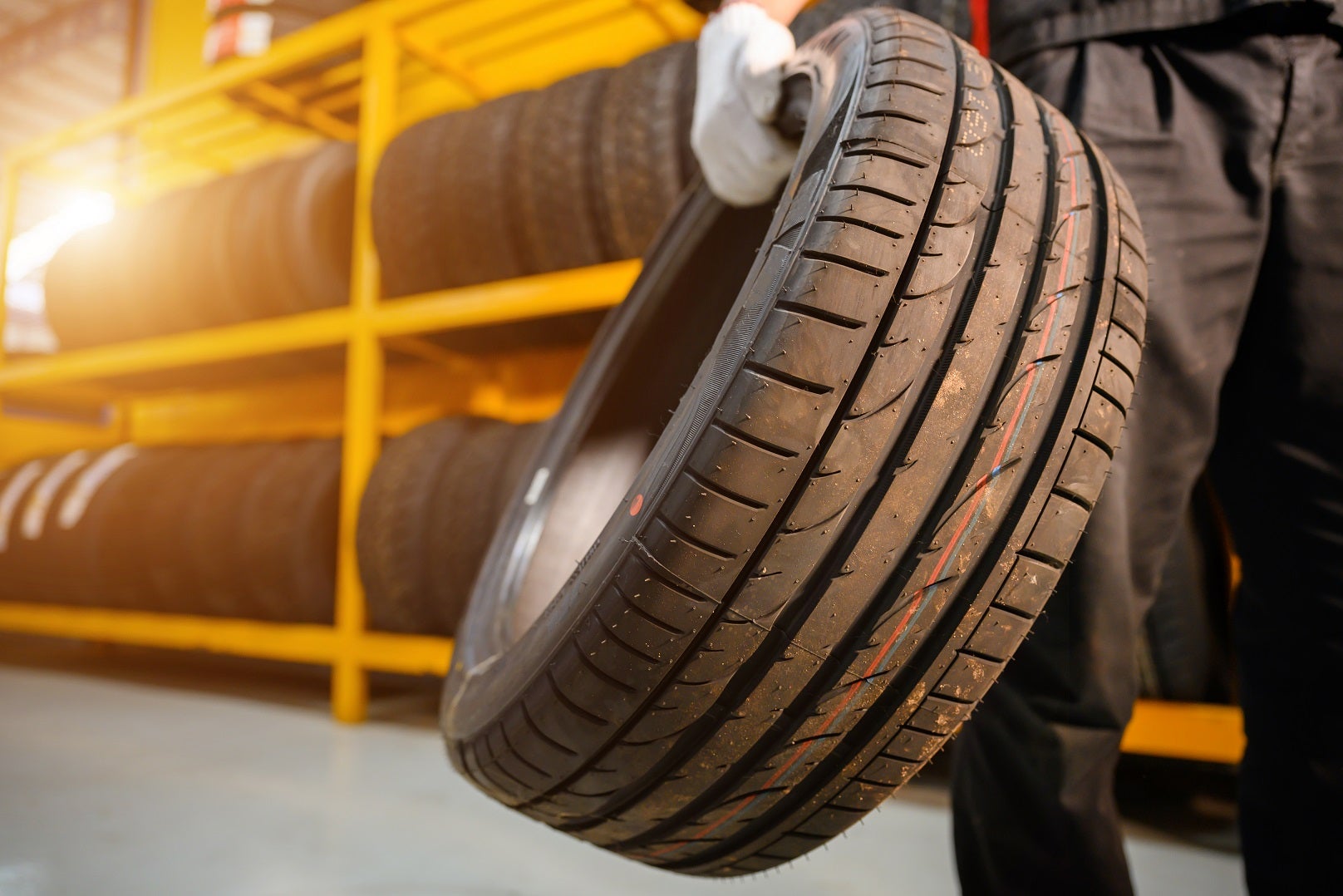 Modern retail has taken leaps and bounds towards digitalization. However, amid unprecedented demand in the motoring services industry, many tire retailers still rely on manual, paper-based processes. These are slow, inefficient and prone to human error.
OCR and mobile scanning technologies offer a new way forward that could help to bridge the current digital divide. Tire retailers can leverage these solutions to slash tire inspection times from minutes to seconds, all while reaching over 95% accuracy and instant access to analytic insights that were previously unattainable. Here's how it's done.
Data collection hurdles
Several pieces of information can be gathered when a car enters a retailer or service center, including the DOT/TIN number, the vehicle registration certificate, tire size, and tire tread depth. "This data has implications for motorists," explains Frédéric Baroin, global head of automotive business at Anyline. "Tires have specifications and do not fit to every vehicle for safety and technical reasons."
Despite this, many tire retailers still rely on manual reading and recording of these important figures. Technicians and service advisors must locate and write down long strings of letters and numbers continuously. This is on top of numerous other responsibilities. "Registering a new vehicle can be very error-prone and time consuming," says Baroin. "In fact, more than 40% of manual tire registrations can lead to invalid records."[1]
Once recorded, the data must then be securely stored. "Too often in these workshops, this data is written down on a sheet of paper and then entered manually in the system via a desktop PC," explains Baroin. "This process increases the risk of error and of data being lost or worse, compromised."
Especially during peak times, such as seasonal tire changes, slow manual processes can cause significant delays in a service center, limiting the number of customers who can be served. This has consequences for revenue figures, customer service and overall experience. When it comes to inventory management, relying on manual records increases the risk of excess storage time and sleeping tires, which reduce the value of the retailer's stock.
A new road forward
Mobile scanning can be leveraged at every stage of the tire inspection and servicing process, enabling tire retailers to capture vehicle and tire data instantly. Using OCR and mobile data capture, information including tire DOT/TIN, tire size, tread depth, barcodes, license plates, vehicle identification numbers, customer ID and vehicle registration certificates can all be scanned instantly and with minimal effort. Mobile tire scanning takes under five seconds per tire, achieving over 95% precision.
This information can then be stored digitally and distributed to clients – enhancing their safety and wellbeing. When it comes to inventory management, having access to real-time and digital records allows the retailer to implement a "First in First Out" flow.
"With Anyline integrated into these solutions, tire retailers and service centers can reach an unprecedented level of efficiency and become a data-centric organization," says Baroin. Typically, technicians would need multiple mobile devices to collect different pieces of information, but Anyline can collect much of the information on a single mobile device. Modules can be integrated as Mobile SDK, Web SDK or Cloud API applications and are compatible with any standard smartphone or mobile device.
Scanned data can be sent directly to any backend system. This allows multiple workflows to be automated, including auto-filling job sheets, performing inspections and generating service reports.
The results
Faster data capture means retailers can serve more customers – including at peak times – and increase revenue. More accurate scanning improves the customer experience and cuts out error-related delays and costs.
More data collection increases transparency during inspections, increasing the likelihood that customers will rely on technicians' and service advisors' recommendations for purchases. It also unlocks new brand opportunities. With more data more easily accessible, analytics can provide insights into customer consumption. This enables retailers to understand customer behavior and tire lifespan – a basis for making smarter business decisions, increasing revenue and tailoring communications. Retailers can create customer profiles to offer a personal, best-in-class experience, including reminders, targeted discounts and instant appointment scheduling.
Better data management can also help avoid legal difficulties. Since both customer information and vehicle information is considered personal data, security is paramount. Anyline solutions capture data completely offline, storing it locally on the device. They are certified according to the ISO/IEC 27001 security standard – the global benchmark for watertight information security management systems. This means retailers can rest assured that they are avoiding potential General Data Protection Regulation (GDPR) risks accompanying third party and off-site storage.
Baroin's advice to retailers? "Work on better transparency of inspection results and communication with customers to increase trust and the customer service experience. This works only through a high level of digitization of operations in both the front office and workshop, and an omnichannel strategy towards customers."
---
[1] https://anyline.com/news/data-capture-tire-registrations-laws