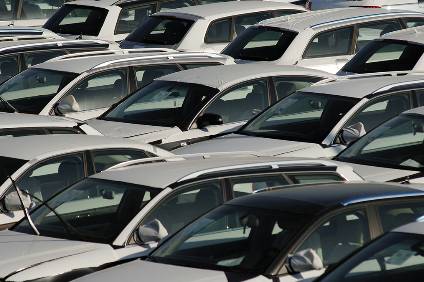 The COVID-19 crisis saw West European new car registrations fall by 80% year-on-year (YoY) in April, according to data released by LMC Automotive.
As the impact of lockdowns and shuttered dealers took hold across the region, the regional selling rate dropped to just 2.8m units a year. It was an even sharper drop than the previously unprecedented 52.9% fall to regional car sales in March.
LMC noted that the spread of COVID-19, and the associated national lockdowns, is currently an overwhelming force in the region, with widespread closures of plants and dealerships alike having a profound impact on automotive industry volumes.
French registrations for the month were down 88.8%, with the monthly selling rate diminished to just 235,000 units a year. In Germany, sales contracted by 61.1%, to 120k units for April as a whole, a more cushioned fall than other major economies.
Spanish car registrations fell to just over 4,000 units for the month, an unprecedented drop of 96.5%. In the UK, the situation was similarly severe, with sales collapsing 97.3%, again to around 4,000 units. Italian sales fell by 97.6% YoY, with a selling rate of just 47,000 units a year.
LMC said it sees improving, though weak, selling rates over the remainder of the year. It has lowered the 2020 growth forecast to -26.5%, a reflection of the magnitude of the coronavirus disruption to the auto sector specifically, and the economy more broadly.
LMC analyst Jonathon Poskitt said that he anticipates that, as lockdowns gradually ease across the region, April will turn out to be the low point. "There may, however, be difficult months ahead, even as selling rates pick up through the year. Risks to the outlook remain high with wider challenges in the form of high unemployment and soaring government debt," he maintains. However, he also said that recovery for the sector could be assisted by governments later in the year. "Upside market potential could come in the form of government support for the industry, as we saw with scrappage incentives during the Great Recession," he said.