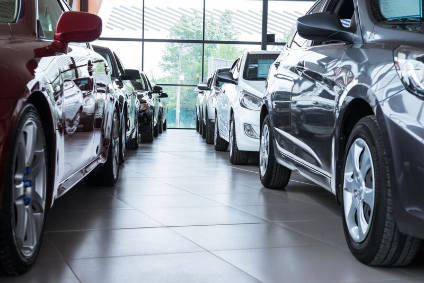 Data from LMC Automotive shows that the West European car market stayed firmly in reverse gear in October as the effects of the new WLTP emissions testing standard continued to be felt (in September, WLTP effects sent the market down by 23%).
October car sales in the region were down by 7.3% year-on-year (YoY) in October at 1,014,961 units. However, the regional annualised selling rate (SAAR) recovered slightly, to 12.6m units a year, from the almost six-year low of just 11.3m units a year in September.
So far this year, car sales in the year to the end of October stand at 12.2m units, 0.6% ahead of last year's pace.
Germany saw new car sales fall 7.4% YoY in October, a result which reduced the year to date (YTD) gains made from 2.4% for the first nine months, to just 1.4% once October is included. In Italy, new car registrations also slipped by 7.4%, and YTD sales are now down 3.2%, in what appears to be an increasingly fragile market, LMC noted. Meanwhile, Spanish car sales fell by 6.6% YoY in October, while the selling rate barely improved on September's 25-month low.
In the UK, sales were down 2.9% YoY, with the selling rate staging a modest recovery to 2.2m units a year. The French car market fell 1.5% YoY, but the selling rate edged above 2m units a year, from 1.9m units a year in September.
LMC said that the 'persistence of falling sales in several key markets linked to WLTP-related disruption' led it to slightly revise down its forecast for this year's West European car market to 14.41m units, just 0.8% up on last year.
In addition, LMC said that with the prospects for economic growth now looking slightly weaker in some key markets, it has reduced the 2019 West European sales forecast in volume terms, with YoY growth now seen at just 0.9%.
"Some perspective is required," said LMC analyst Jonathon Poskitt. "The market is being forecast at well over 14m units this year and next – that's pretty high in historical terms. Given the latest macroeconomic forecasts and the underlying cycles that determine replacement demand, it really is hard to see the market going much higher."