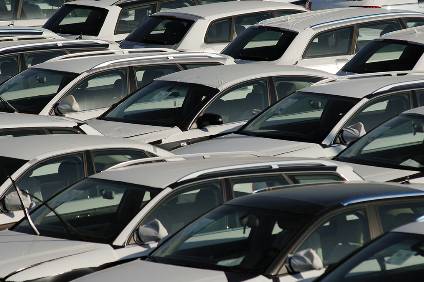 West European new car registrations fell 15.5% year-on-year (YoY) in August 2020, according to data released by LMC Automotive – although underlying demand was strong, helped by government incentives designed to boost sales in the wake of the COVID-19 pandemic.
LMC also noted that the annual comparison is against a high base; August of last year was a strong month, inflated by new European emission testing rules (WLTP). The annualised selling rate maintained its upward trajectory in recent months, climbing to 15.1 million units a year, as the market continues to recover from the effects of COVID-19 coronavirus.
The positive effect of incentive measures and reopening economies helped to boost markets, although there remains a backdrop of the still-present threat of future containment measures.
Italy experienced an exceptionally strong selling rate of 2.3 million units a year with the help of government incentives. In Germany, meanwhile, sales fell by 20.0% YoY, although the selling rate remained a solid 3.6 million units a year. The French and Spanish markets both saw a double-digit percentage fall YoY, though annualised selling rates were more encouraging at 2.2 million units a year and 1.3 million units a year respectively. In the UK, sales fell 5.8% YoY, coupled with a strong 2.9 million units a year monthly selling rate.
The region continues to steadily recover from the April nadir, although monthly registrations are still well down across the region. In year-to-date (YTD) terms, the West European car market is down by a third, with the 2020 forecast only slightly improved on last month, to just under 11 million units for the full year.
LMC analyst Jonathon Poskitt noted that consumer confidence, while improved from earlier in the year, remains low. "We are still at a fragile phase in the recovery," he said. "Government incentive schemes will continue to be a key factor in shaping recovery across the region in the remainder of 2020. Risks remain while the virus is present."