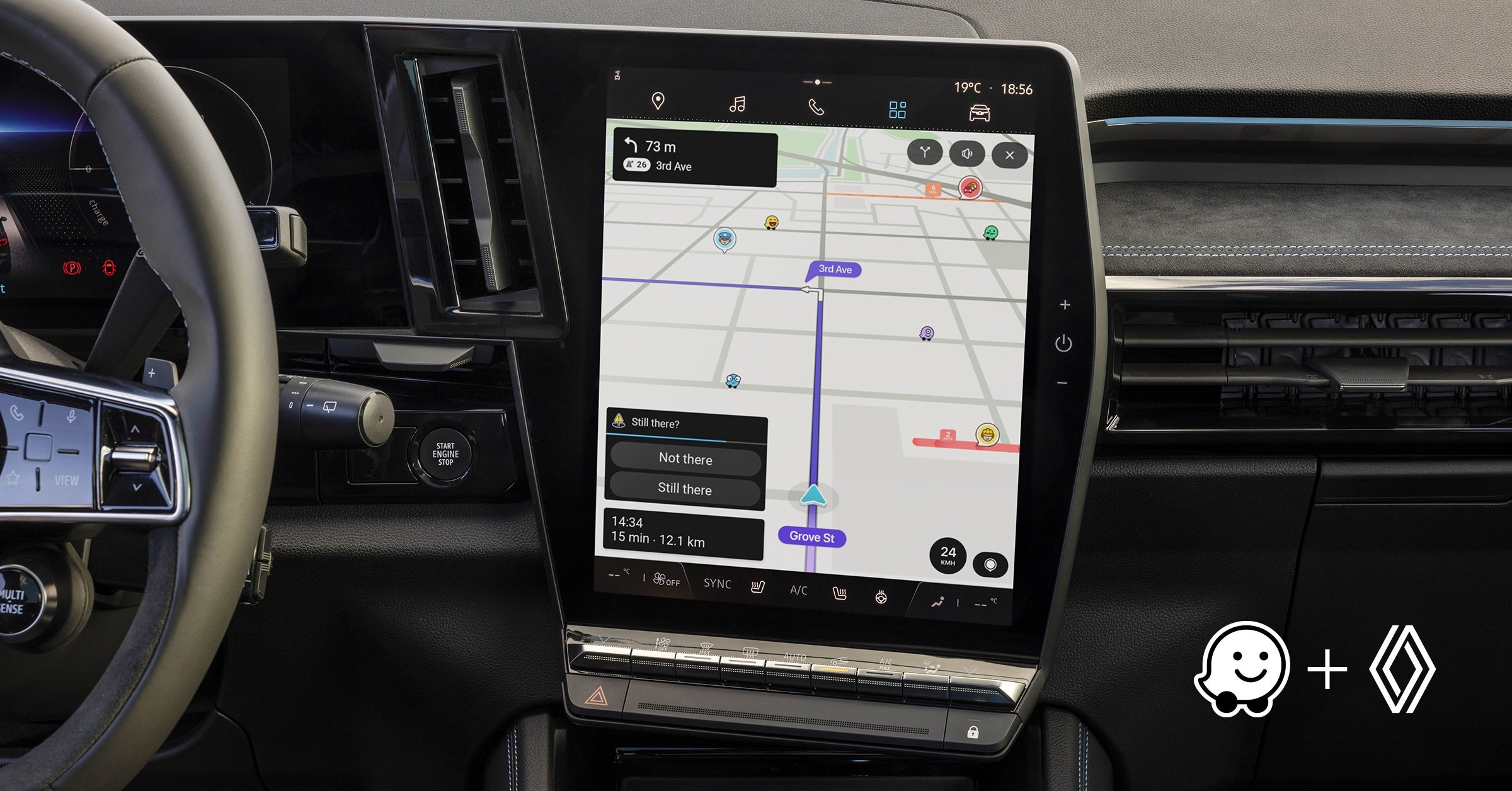 Renault claimed to be the first car brand to offer the Waze application directly integrated into the vehicle's multimedia system.
The integration of Waze into the OpenR Link multimedia system with integrated Google is visible on the 12-inch vertical screen of the Austral and Megane E-Tech EVs.
Without using a smartphone, the driver has access to real-time traffic information, favourite routes and saved destinations on the eye-level screen. Other vehicle features and music remain accessible when Waze is activated.
Customers download and install the Waze app either directly from Google Play in their vehicle or from their mobile app. Customers can then create or use an existing account.