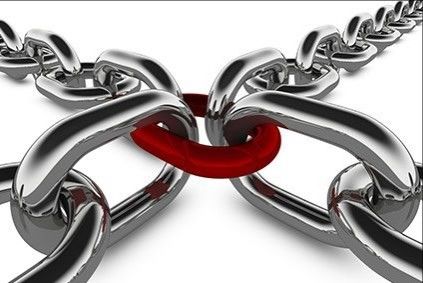 Volkswagen says it is to review its sourcing strategy after confirming all six plants threatened with going to short-time working in Germany have now resumed production following a dispute with two of the automaker's suppliers.
Sites at Emden, Zwickau, Kassel, Salzgitter and Braunschweig were affected by the component impasse, which could have seen around 28,000 Volkswagen staff placed on short-time employment, a status which would have triggered the financial involvement of the German Federal Employment Agency.
Eastern Horizon Group – parent of suppliers Automobilguss and CarTrim which provide seat components and differential housings – confined itself to noting to just-auto 'agreement had been reached' while Volkswagen remains tight-lipped as to any level of compensation made available to the German companies.
The issue attracted a warning from Germany's Association of Supply Chain Management, Procurement and Logistics (BME), which noted the dispute had potential for "substantial, subsequent effects" and citing an already difficult episode for the country's car industry, already under scrutiny with Volkswagen's emissions test procedures.
Speculation has also been raised as to any over-reliance on single-source suppliers and the chain's vulnerability to stoppages, with Volkswagen confirming it is to review its strategy.
"We will be analysing our single- and multi-sourcing strategy to verify where it will make sense to source only from one or several suppliers," a Volkswagen spokeswoman told just-auto from Wolfsburg, while also noting the automaker did not expect further component issues with companies affiliated to Germany's Verband der Automobilindustrie (VDA).
"[Matthias] Müller said he does not expect similar problems with suppliers who are VDA members as they are relying on agreed terms and contracts," added the spokeswoman, while declining to reveal any detail of the agreement reached with ES Automobilguss and CarTrim.
"In the tender process, all parties – OEMs and suppliers – must hold their own in competition and must rely on competitive prices. Price, though, is not the sole criterion for awarding a contact.
"Once the tendering process has been completed we decide where to award the contract on the basis of quality, innovation, delivery capability and cost."
BME CEO, Christoph Feldmann added the Volkswagen situation showed the importance of "well-structured risk management" in purchasing, supply and logistics.
"The dispute of Volkswagen with two suppliers could become, after the exhaust gas affair, another big load test for the automobile industry in Germany," he said.
Volkswagen also noted to just-auto comments by CFO, Frank Witter at the manufacturer's half-year conference call, relating to financial plans for the diesel fallout.
"The increase in the provision for known risks relating to the worldwide diesel issue in the first half was EUR1.6bn (US$1.8bn)," said Witter.
"So that – the total diesel provision now amounts to EUR17.8bn."