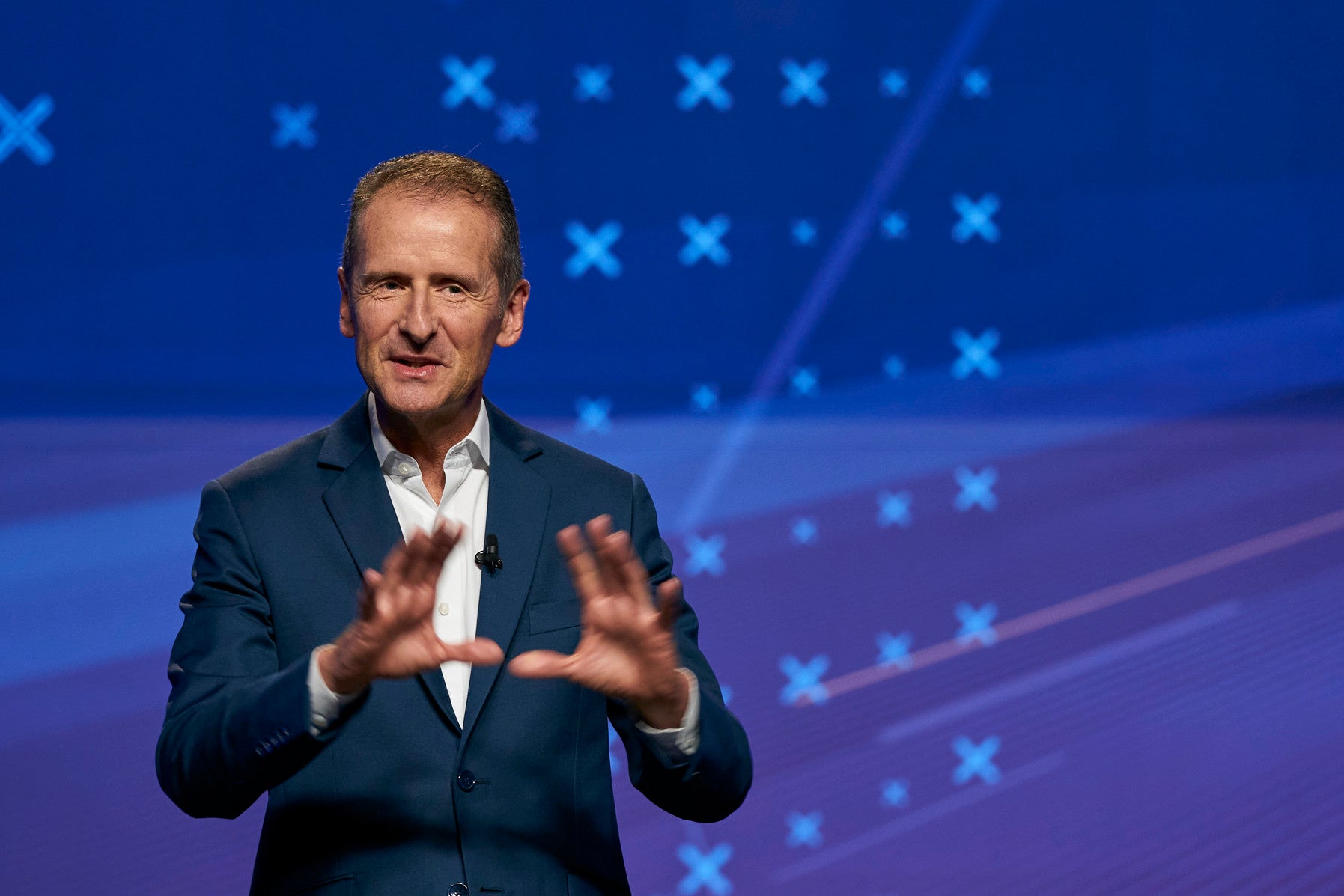 Volkswagen Group's Supervisory board has reportedly failed to make a decision this week on the future of its chief Herbert Diess, according to a Reuters report.
The report cited anonymous sources with a knowledge of the matter and said that one of the sources described the talks as on a 'knife edge'.
As Tesla gears up for a German manufacturing plant, VW CEO Diess has recently warned of the dangers of not going fast enough on electrification. He appears to have riled VW's labour union representatives by publicly linking the e-mobility strategic imperative to necessary job losses if VW is to keep up with rivals (notably Tesla), amid productivity concerns.
The report added that, according to sources, the supervisory board will need more time to find a compromise position that will work for all parties. Some commentators are suggesting that a change in 'management style' from Diess is being sought.
A resolution of the internal conflict – and by implication, Diess's future role – would likely encompass an announcement on broader VW Group strategy, including employment prospects and investment plans, reports say.
Earlier this month, reports emerged that Volkswagen is planning a new car factory close to its headquarters in Wolfsburg, Germany, as part of a strategy to better meet the competitive challenge posed by Tesla. The new plant, yet to be signed off, could produce the Trinity all-electric flagship model from 2026. Sign-off on the plant is seen as a part of the broader division and ongoing discussion on strategy.