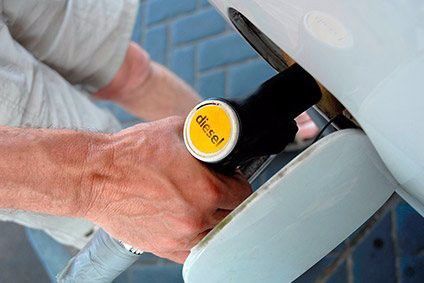 Volkswagen has said it has German approval to repair about 70% of its 'rigged' diesel engines and made a deal with US regulators to resubmit questionable software in other vehicles for review.
According to Bloomberg, VW CEO Matthias Mueller told about 1,000 company executives in Wolfsburg German automotive regulator KBA has approved a software update for two-litre diesel engines and agreed in principle to a plan for 1.6-litre engines.
Audi, meanwhile, said the US Environmental Protection Agency and California Air Resources Board had agreed to let the automaker seek approval for a revised version of software in 85,000 diesel engines targeted in the latest probe by US regulators. If approved, the fix should cost roughly EUR50m (US$53m).
Because the simpler fix approved by Germany's KBA applies throughout Europe, the recall may cost EUR10bn instead of EUR16bn, Stuart Pearson, a London-based analyst with Exane BNP Paribas, told Bloomberg.
"VW is far from out of the woods yet, however," Pearson wrote in a note to investors on Tuesday, citing potential for customer compensation payouts and class-action lawsuits. "A technical fix for the US is yet to be agreed with regulators, and VW may yet need to buy back a portion of the US vehicles."
The 1.2-litre diesel probably only needs a software update, with the plan to be presented to the KBA by the end of the month, Mueller said, according to Bloomberg. The repair for the 1.6-litre engine is less complex than initially suspected. In addition to upgraded software, the cars will need "relatively simple changes" to the air filter system, according to the CEO.
The costs and complexity of the fixes, which apply to more than 90% of the affected vehicles in Europe, are "manageable", he said in excerpts of the speech obtained by Bloomberg. He didn't elaborate on expected regulatory fines and lawsuits in the US and Europe.
"Our assumption that substantive changes to the motor would be necessary have not come true," Mueller reportedly said in the speech. He didn't comment on what affect the fixes may have on the vehicles' acceleration and fuel economy.
According to Bloomberg, Mueller, appointed in the wake of the scandal, said he planned to present an interim report on the status of the investigation in mid-December as the final results will still take several months. Ultimately, he plans to present a new strategy by mid-2016. The goal is to shake up the company's autocratic structure and re-focus on three topics: digitalisation, sustainability and integrity.