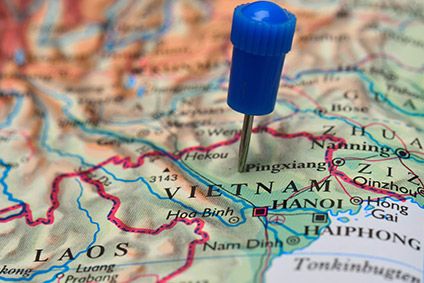 New vehicle sales in Vietnam fell 14% to 31,186 units in November 2022 from 36,454 units a year earlier, according to the Vietnam Automotive Manufacturers Association (VAMA).
Sales last month compared with strong year earlier numbers when buying activity rebounded following Covid lockdowns earlier in the year. The economy continued to recover in the third quarter, by 14% year on year.
Total sales in the first 11 months of 2022 were up 40% to 327,760 units from 233,677 YTD 2021 with sales of light passenger vehicles surging 55% to 260,491 units while commercial vehicle sales increased 2% to 67,269.
Multi franchise importer/assembler Truong Hai (Thaco) group reported a 38% sales rise to 123,140 units YTD. This included a 51% rise in Kia sales to 57,784 units, a 52% jump in Mazda volume to 33,552 units and a 68% surge in Peugeot sales to 9,725 units while Thaco truck sales fell 6% to 20,143.
Toyota YTD sales increased 48% to 81,491 units while Honda sales were up 63% at 28,323 units, Mitsubishi 36,805 units (+64%), Ford 24,036 (+13%) and Suzuki 14,594 (+22%).
VAMA data did not include all auto brands, including Mercedes-Benz and domestic startup VinFast.