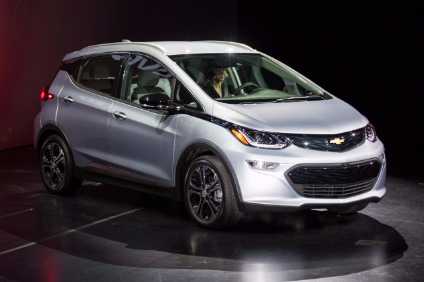 As expected, the US light vehicle market posted a decline in June, adding to fears that the market is entering a downturn phase that will dent industry profitability in North America.
According to Ward's, June's light vehicle market in the US totalled 1.464m units for a daily selling rate of 56,318, 3.2% below the same month of last year.
Ward's said the result showed that sales weakened more than expected and puts "a strong downward bias to WardsAuto's 17.1 million-unit forecast for this year". Last year, the market achieved 17.4 million units, so this year is on track for a significant decline, even if the market remains at a high level in historical terms.
Ward's said that underlying demand is expected to continue declining the rest of this year and in 2018, putting pressure on OEMs to shift built up inventories. This, it said, could spark a temporary spike in sales later in the third quarter.
June's seasonally adjusted annual rate (SAAR) of 16.4 million units was the lowest since the same total in October 2014, and well below year-ago's 16.8 million, Ward's said.
Ward's also said the year-to-date SAAR through June was 16.8 million units, 2% below year-ago's 17.1 million and a 3-year low for the period.
Actual first-half volume totalled 8.40 million units, 2.5% below last year's 8.59 million.
Although incentives rose faster year-over-year, average transaction prices inched up.
Ward's said that big production cuts are expected in the latter half of 2017, but the industry will 'need relief on the retail side if it is to get bloated dealer stocks in line with demand this year'. Transaction prices will likely reverse 'through a combination of consumer and dealer incentives' it said.
WardsAuto estimated that inventory ended May 600,000 units above the optimum level for current demand.
Ward's said that automakers posting higher share in June over year-ago included BMW, Daimler, Honda, Jaguar Land Rover, Nissan, Subaru, Toyota and Volkswagen Group (Audi, Porsche and VW). Of those manufacturers, Daimler, Honda, JLR, Nissan and Subaru recorded higher market shares in first-half 2017, compared with like-2016. But also posting higher first-half penetration was General Motors, Mitsubishi and Tesla.
General Motors said it is in the midst of launching the most all-new crossover offerings into the U.S. market in its history (GM truck sales were up 11% in June).
"Our crossover renaissance began last year with the introduction of the all-new GMC Acadia and Cadillac XT5, and continued this year with the Chevrolet Bolt EV and Equinox," said Kurt McNeil, U.S. vice president of Sales Operations. "The all-new Equinox is off to a strong start and we will leverage that momentum as we introduce four additional crossovers in the second half of 2017."
"U.S. total sales are moderating due to an industry-wide pull-back in daily rental sales, but key U.S. economic fundamentals clearly remain positive," said Mustafa Mohatarem, GM chief economist. "Under the current economic conditions, we anticipate U.S. retail vehicle sales will remain strong for the foreseeable future."
GM also said that it anticipates it will end 2017 'with approximately the same day supply of vehicles as we did at the end of 2016 with fewer cars and more trucks and crossovers in the mix.'
Ford US sales totalled 227,979 vehicles – down 5.1% compared to last year.
Ford blamed the fleet sector for the decline. Ford Sales Analyst, Erich Merkle said: "So the sales decline in June was all really attributed to fleet, which is due to just the timing of the orders. While fleet was down 13.9 percent, our retail sales through dealerships to customers were the same as they were a year ago. So, we expect the industry was off just a little bit at retail and we maintained a very steady pace year-over-year basis."
Merkle also highlighted buoyant SUV sales for Ford. " This marks Explorer's best June performance in 12 years with sales up 18 percent in the nation's largest SUV market: the Northeast. Now what Explorer does, it also caps off a record first-half for Ford brand SUVs. Ford brand SUVs in the first half were up 3 percent with 406,464 SUVs sold. That's the first time that we've sold over the 400 thousand mark Ford brand SUVs at any time in Ford's history."