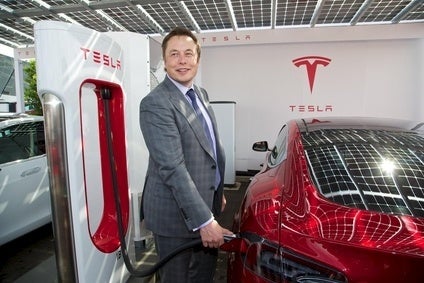 Tesla Motors has reportedly agreed to buy a Michigan-based parts maker, Riviera Tool. The acquisition is seen as a significant 'first' for Tesla.
Riviera Tool is based in Grand Rapids, Michigan and makes stamping parts that are shipped to Tesla's assembly plant in California. It has around 100 employees.
The Detroit Free Press initially reported the acquisition.
News of the acquisition comes hours after the company reported a US$154m loss in the first quarter. It said the loss reflected heavy spending associated with new product development.
Purchasing a Michigan-based tool and die company illustrates Tesla's need for a capable manufacturing partner for stamped body parts and could be the start of more acquisitions in the automotive supplier sector, analysts say.
Tesla Model S has aluminium body panels, as will the Model X. However, the planned Model 3 will have steel panels.