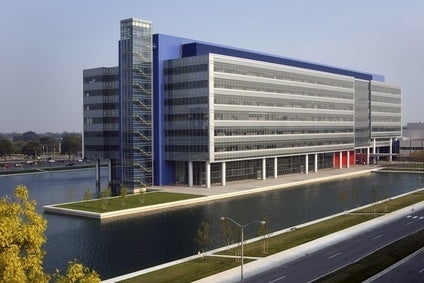 General Motors will invest US$1 billion in its Warren Technical Center campus, creating approximately 2,600 new jobs.
The work will involve new construction on the campus, significant renovations of some existing facilities and expansion of some operations. It starts this month and continues through 2018.
"This is an investment in our people, our products, and, ultimately, our customers, to make the Tech Center a more advanced, more efficient and more collaborative workplace," said Mark Reuss, GM executive vice president, Global Product Development and Purchasing and Supply Chain.
"Developing a new vehicle is a total team effort, and every facet of this project will make us a stronger team."
Under current plans, the investment will create approximately 2,600 new GM salaried jobs in core areas like product engineering, IT and design, all areas critical to support future business growth. GM's Warren Technical Center is currently home to more than 19,000 employees.
Investment highlights include:
Construction of new design studios;
Construction of a parking deck for design employees;
Rebuilding and renovating some existing R&D facilities;
Construction of a multi-story IT building adjacent to the current Michigan IT Innovation Center and a new parking deck for Innovation Center employees;
Construction to accommodate additional testing areas at the Advanced Energy Center;
Extensive office upgrades including new carpet, paint, furniture, reconfiguration of miscellaneous work areas in most Tech Center buildings, improving the work environment for all campus functions, including the Vehicle Engineering Center or VEC.
In addition, GM previously announced US$139.5m for body shop and stamping facility upgrades at its Warren Pre-Production Operations, part of a US$5.4bn investment in US plants announced last month.
"This is great news for Warren, the region and our state – it soundly demonstrates GM's commitment to Michigan and our talented workforce, providing key jobs and career opportunities for today and tomorrow," said Michigan Gov. Rick Snyder. "This is why we've focused so hard on creating the competitive economic climate for this kind of investment in our state that will keep our comeback going strong, making Michigan the place to live, work, do business, and play."