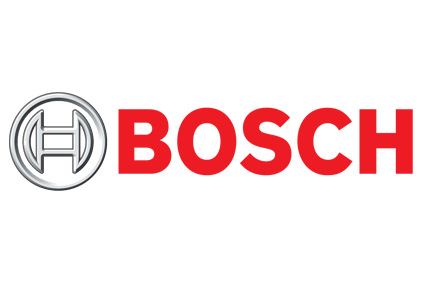 Bosch says unions at its diesel injector plant in Southern France will "have to contribute" to a transition deal to address rapidly falling demand for the fuel as speculation surrounding the factory grows.
The phrasing will do nothing to allay labour body fears surrounding jobs at the site near Toulouse, which employs 1,600 people or indeed for the sector as a whole which has endured sustained and hostile attacks for the past two years.
The latest of those volleys came only this week with the extraordinary revelation Volkswagen had suspended its media chief in connection with animal tests financed by the European Research Group on Environment and Health in the Transport Sector (EUGT).
Reports are circulating diesel fumes tests were conducted on monkeys, while others speculated humans were subjected to tailpipe emissions evaluation.
According to Bosch, ownership of diesel passenger cars in France has declined from 73% in 2012 to 48% at the end of 2017. The diesel share of newly registered passenger cars has decreased from 53% in 2016 to 48% in November, 2017.
As a result, there has been a significant drop in manufacturing volume at the Rodez factory, particularly for injectors and leading to a staffing impact.
"In view of this challenging development, Bosch has started looking into a broad range of possible measures on how to deal with the difficult situation since the beginning of 2017," said a statement from the German supplier sent to just-auto.
"The aim is to identify complementary activities inside and outside the company. Initial contacts in different sectors are currently being explored. In parallel, the company and the employee representatives have sought to raise awareness among all stakeholders at local, regional and national level.
"In the shorter term, to react to the steep drop in orders, Bosch seeks to negotiate a transition agreement with the employee representatives, to which each party will have to contribute."
The situation has soared to the top of French Finance Minister, Bruno Le Maire's in-tray, with the top politician meeting concerned unions in Paris, insisting he 'understood their worries,' while the Syndicat CGT Bosch Rodez said it had travelled to the capital to: "Alert the State to the uncertain future of our factory."
The issue appears to be in a state of flux however, with Le Maire saying he welcomed what he maintained was Bosch's willingness to invest in Rodez, but the supplier's insistence on a transition agreement with unions as business plummets.
"The company is in regular exchange with the employee representatives," added Bosch. "The aim is to discuss ways to deal with the significant fall in demand.
"For the management, it is important to also talk to the associate representatives directly and answer their questions."