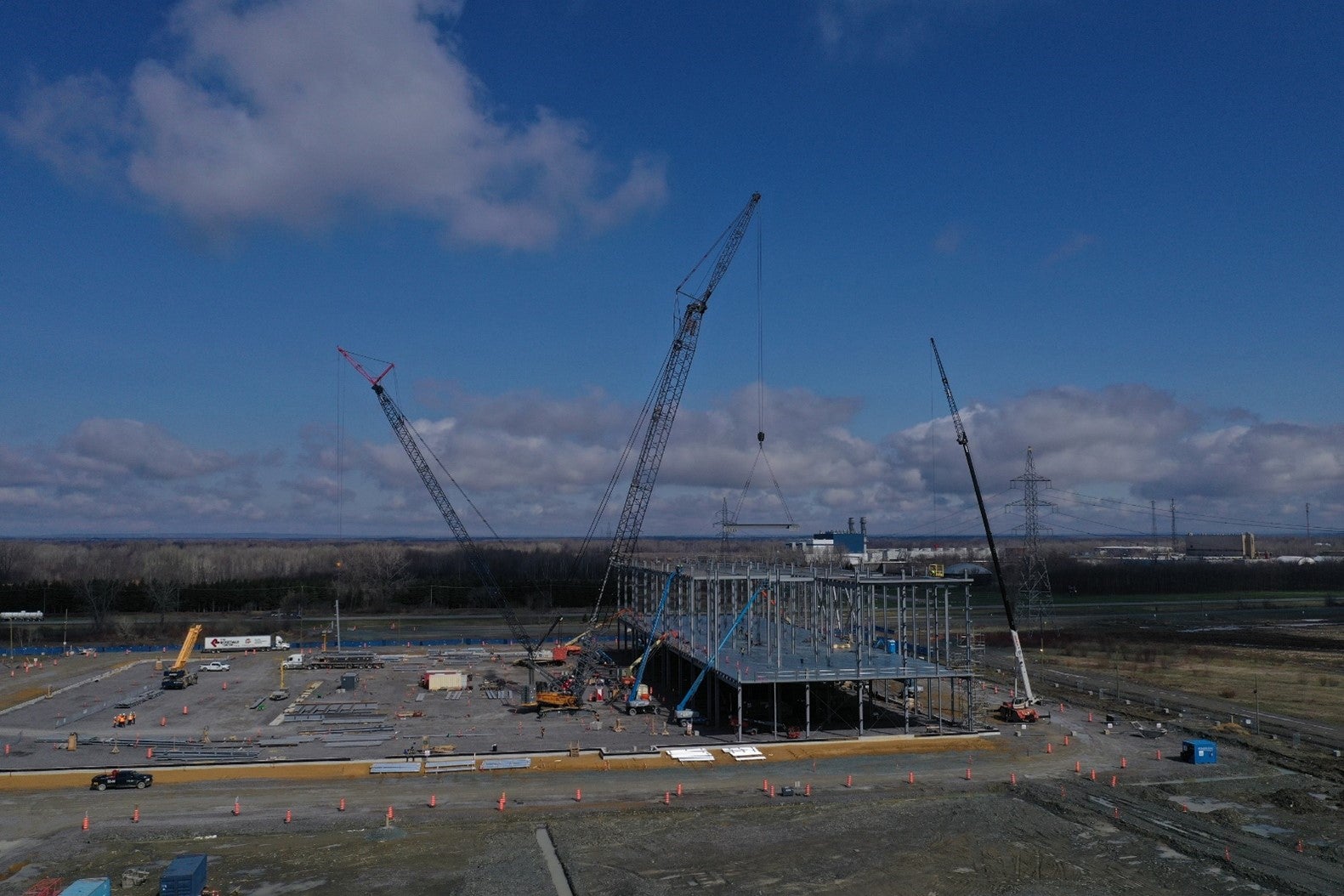 POSCO FUTURE M and General Motors have announced plans to expand their Ultium CAM joint venture in Quebec, Canada, to also include an electric vehicle (EV) battery precursor materials plant.
The news followed the resolution of a dispute last month with the Quebec provincial government over public subsidies for the joint venture's cathode active materials (CAM) plant currently under construction. Last month, Ultium CAM suspended work until it received assurances the promised government funding would be forthcoming. (LGES and Stellantis have also had problems with provincial funding assurances – in Ontario – and also briefly suspended construction of a new factory).
It was later confirmed the Quebec government finally had agreed to make available CAD300m (US$220m) in funding, a sizeable proportion of the US$633m capital assigned to the project, which is scheduled to be completed in 2024. Ultium CAM's investment will significantly increase Quebec's role in the North American EV battery supply chain. The precursor materials plant is scheduled for completion in 2026.
Posco said Ultium CAM had signed a binding agreement with Ultium Cell, GM's US-based battery joint venture with LG Energy Solution, for large scale supply of CAM to help the US carmaker aggressively expand EV production in the region.
GM aims to have in place annual production capacity for 1m EVs in North America by 2025, supported by four US based battery cell JV plants with a combined capacity of 160GWh.
Posco said the Ultium CAM JV would support production of 360,000 North America produced EVs annually between 2025 and 2030 under the Chevrolet, Cadillac, GMC, Buick and BrightDrop brands.