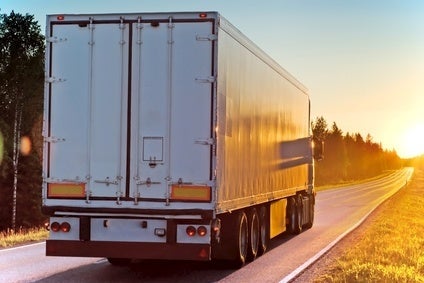 Michelin is to shut its truck tyre factory in Northern Ireland by 2018, cutting 860 positions with the closure adding to a series of gloomy UK manufacturing job losses in recent weeks.
News of the French tyre maker's decision to end production at its Ballymena plant in Northern Ireland comes after a series of hammer blows to the British steel industry, which is reeling from major redundancies as global commodity prices come under increasing pressure.
Michelin cites the "huge influx" of tyres manufactured in Asia, which have doubled in the past few years, driving increased competition.
"The proposal to run down the truck tyre factory in Ballymena has been made in light of the significant downturn in demand for truck tyres in Europe since the financial crisis of 2007, which has seen the market decrease by over 5m tyres," noted a Michelin statement.
"There is a strong need to reduce overcapacity and to concentrate Michelin truck tyre production in larger, more competitive sites. Despite great efforts and progress being made in previous years, other European plants are still more competitive than Ballymena.
"The tyre building machines at Ballymena are not capable of making the high tech tyres of the future and the amount of investment required to upgrade the plant is prohibitive, particularly at a time when that capacity is not required."
Michelin is attempting to soften the blow with new investment of GBP65m (US$100m) in investments and increased production at Michelin's Dundee factory and the modernisation of its logistics and warehousing infrastructure in Stoke-on-Trent.
An employee consultation process will start immediately regarding the run-down proposal, with what Michelin says are "enhanced redundancy payments," training and advice to find new employment, while those willing to relocate in the UK or Europe, will be offered support.
"Michelin appreciates the impact these proposals may have on the employees and local community, and commits to support every employee throughout the process," added the supplier. "In the coming weeks we will meet every employee individually to discuss the proposal and the assistance the employee may need.
"In addition, Michelin Development, which has helped create more than 400 jobs in County Antrim in the last seven years, will release more than GBP5m to help company start-ups, fund expansion at existing businesses and supply investment to attract new businesses to Ballymena."
Dundee will benefit from a five-year investment of more than GBP£52m, with production increasing 30% through the installation of new tyre-building machines, enabling the production of larger tyres.
Tyre curing capabilities will be increased with the installation of electric presses, the first large-scale industrialisation of this technology at a Michelin production site. A new 20,000 square metre warehouse will be built on site to accommodate the extra production.
Following a modernisation project of the Stoke-on-Trent factory with a GBP21m investment during the last few years, there will be an additional investment of GBP12m in its production and logistics facilities.
This will include a modernised distribution centre of 53,000 square metres in Stoke-on-Trent to serve all Michelin customers, dealers and partners from a single shared logistics platform.
The investments will create more than 100 new jobs in Dundee and Stoke-on-Trent.