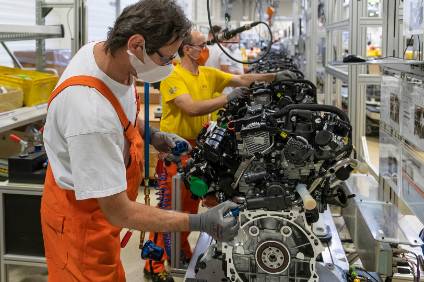 UK factories made 81,266 engines last month, a decline of 23.6% over a Covid-19 impacted August 2020.
Demand from both domestic and export markets fell by 27% and 21.8% respectively.
Year to date engine manufacturing increased by 3.9% to 1,140,058 units compared to 2020 but remained 33% below the five-year average.
Mike Hawes, SMMT chief executive, said: "Further declines in engine production in August are very worrying when viewed in context against last year when lockdowns and depressed global demand stalled output. However, the worldwide shortage of semiconductors – itself caused by Covid issues globally – continues to throttle vehicle production, putting automotive jobs and livelihoods at risk. It is vital that government take urgent action, such as extending coronavirus job support schemes, and introducing measures to improve competitiveness to assist the sector."