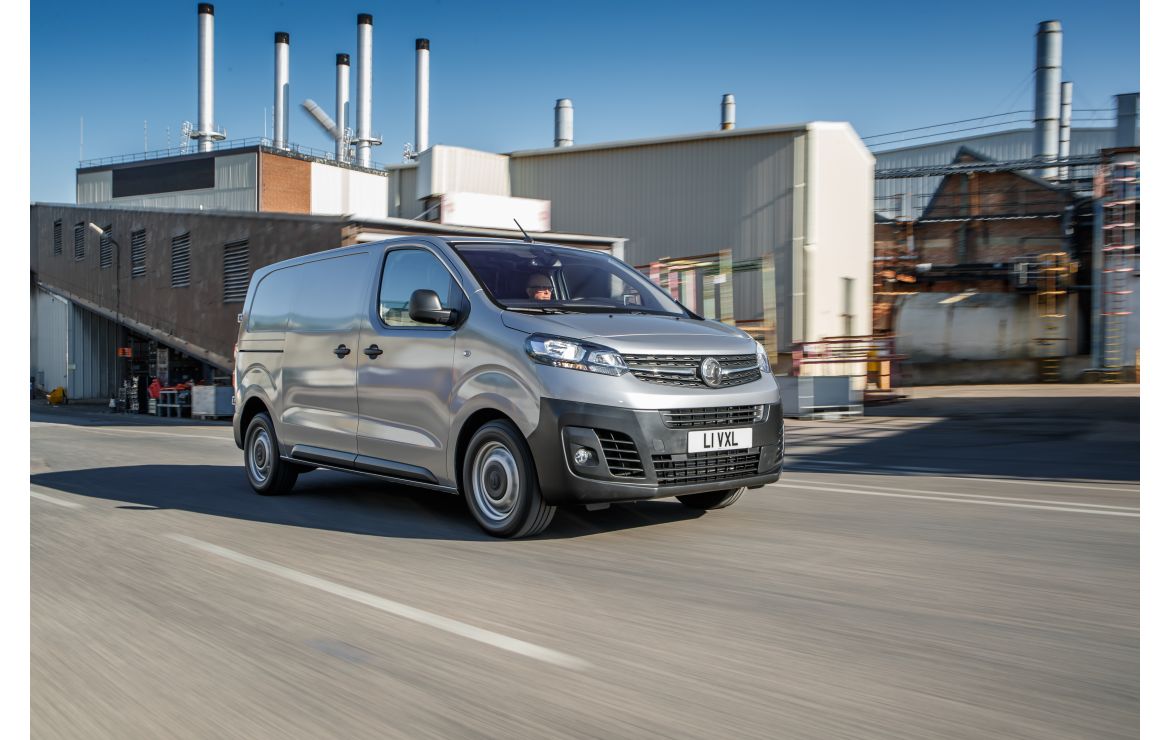 UK commercial vehicle (CV) production grew by 43.9% in July, with 8,097 new vans, buses, trucks, coaches and taxis rolling off British factory lines, according to the latest figures released by the Society of Motor Manufacturers and Traders (SMMT).
Output in July was the highest for the month since 2016, and rounded off the best performing first seven months to a year in a decade, with 58,693 CVs built in Britain so far this year.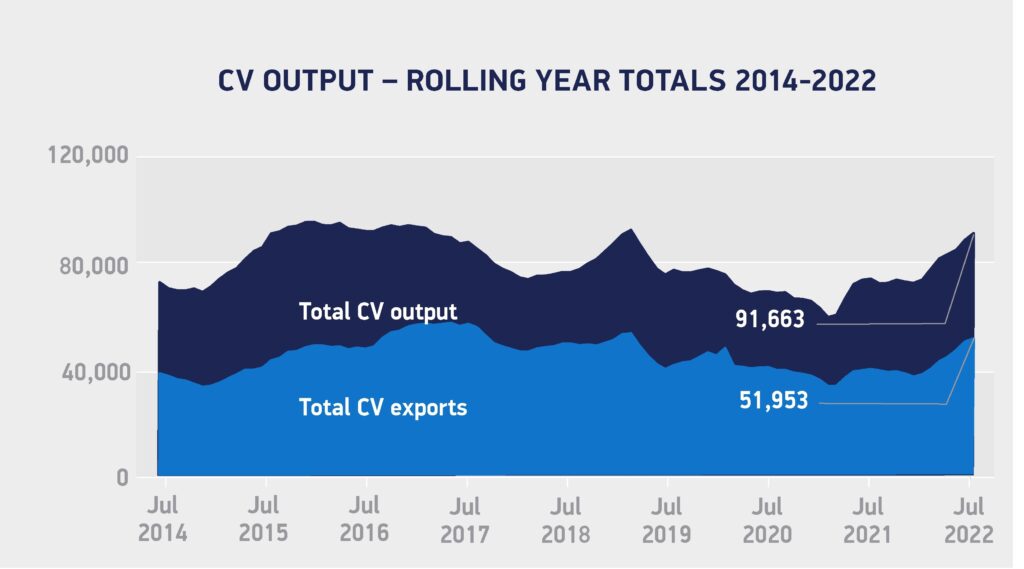 Exports continued their double-digit growth this year, with July's uplift of 34.2% to 4,533 units marking the eleventh consecutive month of increased output. Production for the domestic market also grew strongly, rising 58.5% on last year, to 3,564 units.
In 2022 to date, CV production is up 46.9%, at 58,693 units – some 15.6% above the pre-pandemic five-year average. This is a result of continued robust demand from fleet operators and the capacity of Britain's CV manufacturers to deliver for home and overseas markets, despite significant global supply constraints and domestic economic challenges.
Bus, coach, heavy goods vehicle (HGV), van and taxi manufacturers are continuing to invest in production of the latest zero emission vehicles amid growing demand from operators. The SMMT said that new funding from the £140 million Zero Emission Road Freight programme's competition for hydrogen and electric HGV demonstrations should have a positive impact on the scale-up of production in one part of this diverse sector.
Mike Hawes, SMMT Chief Executive, said: "The CV sector continues to provide a shining example of successful UK automotive manufacturing with the best year to date performance since 2012. This is testament to the quality of commercial vehicles made in Britain, which are in high demand at home and abroad.
"However, the continued success of this export-led sector is not guaranteed, amid some of the toughest economic conditions in living memory. Urgent action is needed to bring down the high energy costs faced by automotive factories if their competitiveness is to be sustained."