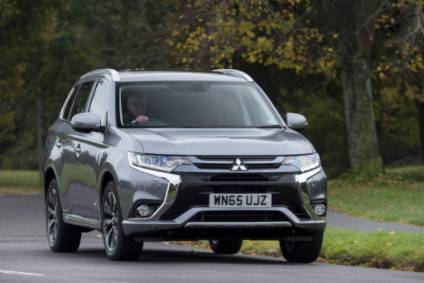 The UK's new car market got off to "a positive start in January", The Society of Motor Manufacturers and Traders (SMMT) said, with registrations climbing 2.9% year on year to an 11-year high of 169,678 units. January 2005 saw 181,474 new cars registered.
Private and business buyers drove this growth with demand for new cars up by 8.2% to 73,061 and 5.0% to 6,716 units respectively, while the fleet sector declined slightly by 1.1% to 89,901. This was the highest number of new cars registered to private buyers in a January in 12 years.
Alternative-fuel vehicles also grew in popularity – and market share – with registrations up by 32.1% on January 2015, to account for a record 3.6% of registrations. Petrol hybrids showed the largest growth – up 44.1% to 3,783 cars – while plug-in hybrid demand grew 32.3% to 1,592 vehicles and pure electric cars enjoyed an uplift of 14.1% to 584 units. Demand for diesel, which just retained the majority market share, remained stable, up 0.6%, while petrol registrations grew 3.7%.
SMMT chief executive Mike Hawes said: "January's solid performance puts the new car sector in a good position to start the year. Providing consumer confidence remains strong, we expect a more stable 12 months ahead, broadly similar to 2015 which was, of course, a record year."
Data from SMMT