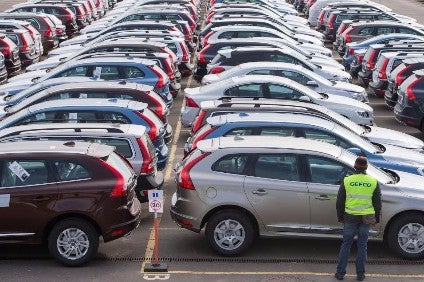 Preliminary figures from the SMMT show that the UK car market in 2018 was down by 7% at 2.37m units. It is the second consecutive year of decline after the market posted a record in 2016.
Factors that drove last year's decline included uncertainty in the market over the regulatory outlook for diesel and shortages of some model lines caused by new emissions testing rules (WLTP). Diesel car sales for the year were down by 30% (diesel share of the market now at just 32% for 2018; was 42% in 2017).
The UK economy's slowdown and ongoing Brexit uncertainty also contributed to the car market decline.
Mike Hawes, SMMT Chief Executive, said: "A second year of substantial decline is a major concern, as falling consumer confidence, confusing fiscal and policy messages and shortages due to regulatory changes have combined to create a highly turbulent market. The industry is facing ever-tougher environmental targets against a backdrop of political and economic uncertainty that is weakening demand so these figures should act as a wake-up call for policy makers. Supportive, not punitive measures are needed to grow sales, because replacing older cars with new technologies, whether diesel, petrol, hybrid or plug-in, is good for the environment, the consumer, the industry and the exchequer.
"Despite the overall decline in 2018, demand for new cars in the UK remains solid, with volumes on a par with the preceding 15-year average, and the market still the second biggest in the EU, behind Germany. It is also one of the most diverse, with buyers able to choose from some 350 different models available in fuel types and body styles to suit all driving needs. Meanwhile, more than 80 exciting new generation models – 31 of them plug-in electrics – are set to make their showroom debuts in 2019, and with some compelling deals on offer, the industry is continuing to invest to grow the market despite the headwinds."
Analysts widely forecast that the UK car market will decline further in 2019, weighed down by a sluggish economy, continued uncertainty over powertrain choices and also Brexit impact concerns. However, it is conceivable that the possibility of a 'no-deal' Brexit – which raises the scenario of 10% tariffs applying to new cars imported from the EU – would cause the market to rise in the first quarter as buyers bring forward purchases ahead of the UK's EU departure on March 29.
The UK auto industry is continuing to call for an orderly Brexit that maintains, as far as possible, 'frictionless' trade between the UK and EU with minimal border checks. The fear is that new administrative checks on trade in components needed for car production lines would disrupt just-in-time pan European supply chains and add to costs.
Top ten model sales, 2018
1. Ford Fiesta (95,892)
2. VW Golf (64,829)
3. Vauxhall Corsa (52,915)
4. Nissan Qashqai (50,546)
5. Ford Focus (50,492)
6. VW Polo (45,149)
7. MINI (44,904)
8. Mercedes-Benz A-Class (43,527)
9. Ford Kuga (40,398)
10. Kia Sportage (35,567)