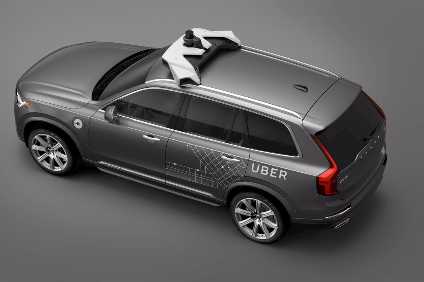 Uber reportedly has suspended autonomous vehicle testing in Arizona after a Volvo XC90 was involved in a collision in Tempe though the vehicle was not at fault.
Carscoops.com and other media reported an Uber XC90 prototype was hit by another vehicle that failed to give way.
Uber confirmed the vehicle was in self-driving mode at the time of the crash, with a driver at the wheel, but local police said the other vehicle was to blame for the crash.
Though the Uber car was tipped on its side by the impact, neither driver was harmed in the crash. There were no rear seat passengers in the Uber vehicle, according to reports.
Nonetheless, this incident is the latest in a series of setbacks for the self-driving programme. In December, Uber's fleet was ordered off California roads after failing to get a permit to test the vehicles on public streets. The company subsequently moved its fleet to Arizona with support from the state governor.