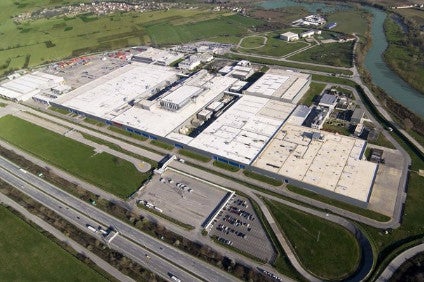 Toyota Motor Europe is to add hybrid vehicle production at a third 'European' plant and build the powertrain in England.
The production version of the C-HR, which will be displayed at the Geneva show in March, will be built at Toyota Motor Manufacturing, Turkey (TMMT) in Sakarya. This will be the first time a hybrid vehicle has been produced in the country. The Auris hybrid is built by Toyota Motor Manufacturing UK in Burnaston, Derbyshire and Toyota Motor Manufacturing France does the Yaris Hybrid.
The hybrid engine for the new crossover will be produced at TMMUK's engine plant in Deeside, Wales.
The new Turkish Toyota will be sold both in Europe and beyond.
"Individual export countries are being considered at this time," Toyota said in a statement.
TME president and CEO Johan van Zyl said. "The crossover market has been booming and will continue to grow in Europe and elsewhere. We are entering the C-segment crossover market with a fantastic product and with a hybrid powertrain from the start. This will provide our European operations with further perspectives for sustainable growth."
TMMT currently produces Corolla and Verso models. Total production capacity will increase from 150,000 to 280,000 vehicles a year. Annual volume of the future crossover will depend on demand. Employment is expected to increase from 3,000 to 4,000 in the months leading to the start of production, which is planned towards the end of 2016. The project will cost around EUR350m taking spending on the plant to EUR1.7bn.
GBP7.1m will be spent at Deeside on facility and new equipment. Currently, Deeside makes petrol and hybrid engines for the Auris, petrol engines for the Avensis, Corolla and Verso, and engines as parts for customers outside Europe. Cumulative spending at Burnaston and Deeside will reach GBP2.2bn.
The production model based on the C-HR will be based on Toyota's new global architecture (TNGA). The vehicle will become the eighth model currently produced by Toyota in Europe. The local production-to-sales ratio is expected to rise beyond the 71% achieved in 2015.