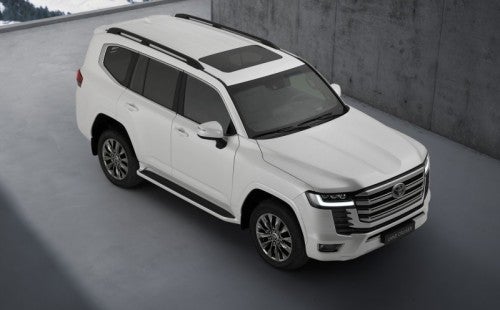 Toyota Australia dealers – and customers – will soon be able to lay hands on the redesigned Landcruiser after Toyota Motor Corporation (TMC) forecast "improved production" in November at its Japanese plants due to the easing of COVID-19 restrictions in southeast Asia.
While overall Toyota vehicle production will be up on recent months, it is still lower than Toyota's previously announced November production plan, due to the ongoing effects of parts shortages.
The output recovery included confirmation production of right-hand-drive LandCruiser 300 variants for Australia would resume next month.
The 'cruiser is the nameplate with which Toyota sales began in Australia in the late 1950s after a local entrepreneur imported some for use on a major civil engineering project.
Toyota Australia said TMC was now expecting to build between 850,000 and 900,000 vehicles next month, compared with 830,000 in the same month last year.
The carmaker had wanted to build 1m in Japan to recover previous production shortfalls but that was not yet possible. The global production forecast for the fiscal year to 31 March 2022 remained unchanged at around 9m units.
Toyota Australia sales, marketing and franchise operations chief Sean Hanley said the latest update was welcome news.
"We are optimistic the all-new LandCruiser will start arriving at local dealerships in Australia in December, with retail launch timing to be confirmed," Hanley said.
"Together with our parent company, we are doing everything we can to get customers into their new Toyota vehicles as soon as possible, whether it's the LandCruiser or any other model that is in high demand," he said.
Hanley said TMC had also advised production of HiLux and Fortuner in Thailand would be impacted during November although supply was expected to improve substantially in December.
"As the availability of supply is an evolving situation around the world, we are continuing to work closely with our global production team to secure the maximum possible number of vehicles for our customers," he said.
"We apologise to customers experiencing delays and we sincerely thank them for their patience."