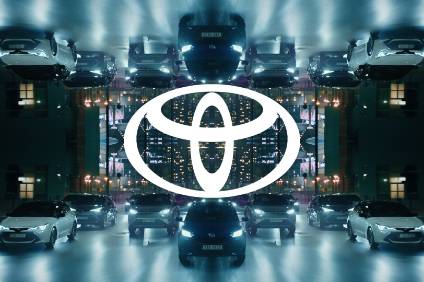 Toyota has again cut its monthly output plan due to parts shortages.
It had been planning to produce 1m vehicles globally in November but says that number now has to be scaled back by between 100,000 and 150,000 units due to parts shortages.
Global production volumes were approximately 830,000 units in November 2020 and approximately 500,000 to 600,000 units each in September and October 2021.
The 1m November target level of output was designed to make up for shortfalls earlier this year. However, Toyota said that 'we are still experiencing a shortage of some parts and will be unable to make up for previous production shortfalls'. The November adjustment will affect approximately 50,000 units in Japan, and between 50,000 units and 100,000 units overseas, the company said.
However, Toyota stuck to its full-year production forecast for the fiscal year ending March 31, 2022 at around 9m units. It said volumes are supported by the easing of restrictions on COVID-19 in southeast Asia, and also that the production cutback in September and October is expected to be 100,000 to 150,000 units, a smaller amount than previously announced.
Toyota also said it will continue efforts to strengthen its supply chain, but that it expects the shortage of semiconductors to continue in the long-term. 'We will consider the use of substitutes where possible' it said.