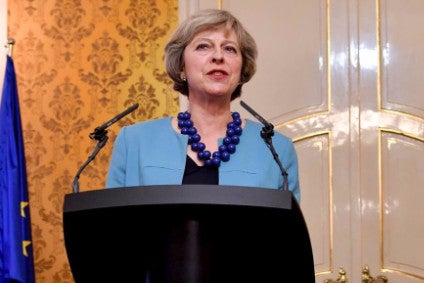 UK Society of Motor Manufacturers and Traders (SMMT) says it needs to react to the fact many British regions with automotive manufacturing voted to leave the European Union (EU) recently, but adds newly-installed British Prime Minister, Theresa May is looking to focus on wider industrial issues and not just Brexit.
Sunderland in the UK North-East voted overwhelmingly to quit Brussels, despite the massive presence of Nissan and a cluster of suppliers in the region, with many who opted to leave expressing relief at last week's decision by the Japanese automaker to build the next generation Qashqai as well as the new X-Trail, currently produced in Japan in the North East city.
"It is no understatement the vote to leave the EU sent political shockwaves, not just in the UK, but around the world," said SMMT director of policy, Konstanze Scharring at this week's Open Forum in Birmingham. "The bookies are normally very reliable, but they didn't predict immigration, sovereignty and cost of EU membership featuring very highly.
"For us it was a blow clearly – we had a strong position and many of our key regions and automotive regions voted to leave so we need to react. It is pretty important to see Theresa May from the beginning, does not want to be defined as just the Brexit Prime Minister; her priorities are very much a country that works for everyone…which was part of her speech when she entered Number 10 [UK PM's London residence].
"In the opposition parties it was quite tumultuous [but], the opposition is starting to be an opposition. Ukip, the question is whether the party will play a key role and Scotland, where the question of a second [independence] referendum is up there."
The new Prime Minister's decision to bring together new prominent Cabinet members from the 'Leave' and 'Remain' camps was described as "very symbolic" by the SMMT policy director. She also noted the appointment of Greg Clarke as Secretary of State for Business, Industry and Strategy was "very good news," while new TRANSPORT Secretary, Chris Grayling, would take the lead on connected and autonomous driving.
Now the new government has its feet firmly under the table – if not yet making public a road map for exiting the EU – the SMMT is shifting its focus towards the British Chancellor of the Exchequer's [Finance Minister] 23 November autumn statement, a key milestone of the UK's financial year, where more meat is expected to be put on the Brexit bones as well as future manufacturing policy.
"We are all working towards a key date – the autumn statement," added Scharring. "Everybody wants to know what is the view of industrial strategy – it is very important for us. We as SMMT, are involved in this and we have made representations on the autumn statement.
"Strategic areas we have strongly focused on [are] technology and innovation, [while] the supply chain is absolutely critical, how can we make our supply chain be internationally competitive? The UK business environment [also] needs to be supportive [as well as] things the UK government can do to make sure we are competitive – that is around skills and the tax environment.
"These strategic opportunities are really critical for SMMT. The autumn statement, it is very clear we want to see continued investment in technology, that needs to be significant investment. Trade investment and export – this is an area government needs to support more. [A] tax system or business rate system that disincentives does not make sense – we need supportive tax policies."
Theresa May welcomed Nissan's intention to produce the Qashqai and a new model in Sunderland, adding it was a recognition by the manufacturer of the government's commitment to create strong foundations for the automotive sector in the UK.