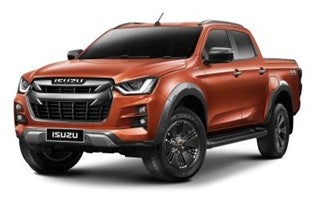 New vehicle sales in Thailand fell 4% to 71,551 units in February 2023 from strong year earlier volume of 74,489 units, according to the Federation of Thai Industries (FTI).
This followed sharper declines in the previous three months, which the FTI blamed partly on local flooding and lingering shortages of semiconductors which held back production by some key local automakers. These issues have largely been resolved.
The sales data excludes some key brands including BMW and Mercedes-Benz.
Economic growth slowed sharply in the fourth quarter, to 1.4% year on year after rebounding 4.6% in the third quarter, with most major sectors slowing markedly including domestic consumption, investment and exports. Despite the slowdown, the central bank raised its benchmark interest rate by a further 25 basis points to 1.5% in January, up from 0.5% a year earlier.
Domestic vehicle sales in the first two months of the year were down 5% to 137,133 units from 143,944 a year ago. Sales of private passenger vehicles rose 4% to 58,629 units while sales of pickup trucks fell 17% to 54,508 units and deliveries of other types of trucks plunged 24% to 3,630.
Surapong Paisitpatanapong, vice-chairman of the FTI, said: "The domestic decline was attributed to global car makers raising production for export, especially pickups, causing domestic sales to drop."
Separate data showed motorcycle sales increased 10% to 322,104 units in the two-month period.
Vehicle production rose 6.4% to 165,612 units in February and 5% to 323,456 units year to date, driven by strong exports which increased 11% to 88,525 units last month and 21% to 180,057 YTD.
The FTI expected total vehicle production to increase 3.5% to 1.95m in 2023, from 1.88m last year, with exports up slightly at 1.05m and domestic sales rising 6% to 900,000.
It forecast sales of electric and hybrid vehicles to reach 30,000-40,000 units this year, driven by the recent entry of Chinese brands.